Maybe one of the most characteristic German products is bread. I even found "German bakeries" during my visit of Taipei. Thus, it might not be too surprising that there is even a whole place made around this topic in Ulm, Germany. The "Museum der Brotkultur" / "Museum of Bread Culture" is thereby showing quite a wide range of exhibits. As I visited Ulm for my favorite musical "Rock of Ages", I felt, this one will definitely be worth visiting!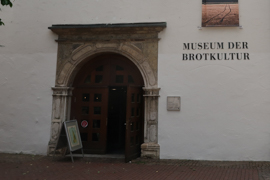 Museum of Bread Culture – Location and Admission
The museum is located on the Northern part of city centre. It is situated in an old building which used to be a storehouse for the city of Ulm. The exhibition contains three floor: the ground floor consists of the cashier, a small souvenir store and space for termporary exhibits (there hasn't been one when I was there). The first floor is mainly explaining about how to bake bread, also over the ages. On the second floor, you learn more about the cutlural and society role of bread and nutrition as well.  The museum states that their total collection contains 18,000 exhibits with (only) 700 in display.
The admission is 4 Euro for adults. Signs in the museum are in German only, the individual sections also have English text. You may however visit the museum using their audioguide (it sounded to me that it is free of charge – I just don't like these things too much), which allows you to visit the exihibition if your mother tongue is English, French or Japanese (seven languages available in total).
Museum of Bread Culture – First Floor
The title of the first floor is simply called From Grain to Bread and explains the different types of grain and all steps necessary to turn them into bread. As the exhibition is not just showing this process with modern tools, but also how it has been done in the past, this section is very interesting. I felt that I especially loved the displays of how bakeries looked alike in different times, from Stone Age to comparably modern times. But as I am in general very interested in ancient cultures (as I for example stated in the Louvre Abu Dhabi review), I also liked the statues of Egyptian and other ancient cultures dealing with the baking process. I felt that the exhibition is very balanced and holds items from all ages – so I feel that you will like it, even if you are more in paintings or other arts.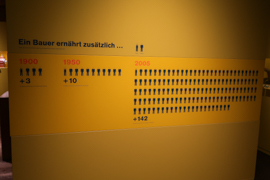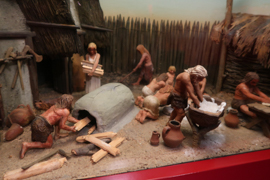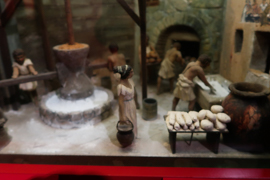 Museum of Bread Culture – 2nd Floor
If you finalised the first floor and now know quite a lot about how it is made, going upstairs will bring you to Man and Bread, which is focussing on the social importantce of bread and nutrition. This part was a very interesting one to me as well and adds a lot of different perspectives to your visit – just staying at the first floor would definitely be a very different visit! Starting with the interaction of bread and religion, the exhibition also shows how it is related to culture and adds some views on famines. Propaganda using bread / nutrition and some information on the blocking of Leningrade in the second world war are other interesting experiences.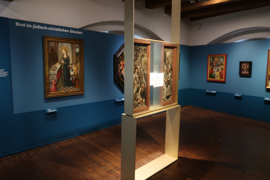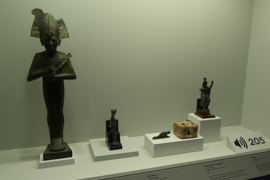 Museum of Bread Culture – My View
The Museum für Brotkultur / Museum of Bread Culture was a surprisingly interesting visit, which I would absolutely recommend when you are around in Ulm. There are much more views on bread than I would have expected before my visit. I stayed a bit longer than an hour and felt to have a very entertaining and educative time.
Postings about Germany
Here are all Flyctory.com postings related to Germany: