After my posting in April, which was already speculating about a country music boom in Germany and Central Europe, a lot has changed in the German country music scene and list of upcoming concerts. In general, internet forums and discussion groups feel to be much more active to me. The C2C in Berlin in March 2019 was like an initial spark for it. The much it was surprising that Germany gets that festival at all, the more it was that it will be played on three days in 2020, a weekend before the "big" C2C in London.
However, not just that festival is a factor. A lot of artists seem to take the detour to Germany, the Netherlands, sometimes even to Spain and France now, when they are doing some shows in the United Kingdom. On the German side, there are especially two promoters, Wizard Promotion and Semmel Concerts with their "Sound of Nashville" series, who seem to believe – and invest in this genre. I have seen quite some acts which will be visiting Germany and Central Europe the next months – here is my view on the country artists which make it to Germany the next months.
Due to the current Corona / Covid-19 Situation and frequent tour postponements and cancellations, I do not update this page currently (and temporarily removed it from the main page of this blog). I will update the existing tours and any other tour dates I know at that time as soon as the situation stabilizes. 
List of Future Concerts – Featured Artists
With the revamp of this posting due to Covid-19 crisis, I decided to do some additional promotion to my Featured Artists, i.e. country music acts, which I especially support. I first put my Featured Artists on top of this posting, followed by the other artists.
Twinnie
| | | |
| --- | --- | --- |
| Su 22.11.2020 | Glasgow (UK) – Stereo | |
| Tu 24.11.2020 | London (UK) – Omeara | |
| We 25.11.2020 | Manchester (UK) – The Deaf Institute | |
| Th 26.11.2020 | Birmingham (UK) – O2 Academy | |
| Fr 27.11.2020 | Bristol (UK) – Lousiana | |
| Su 29.11.2020 | York (UK) – The Crescent | |
Twinnie postponed her spring 2020 Hollywood Gypsy promotion tour to November. Just UK dates, unfortunately – let's see if the shows can already happen at that time.
List of Future Concerts – Other Acts
Here are tour dates of other country music artists:
Ilse DeLange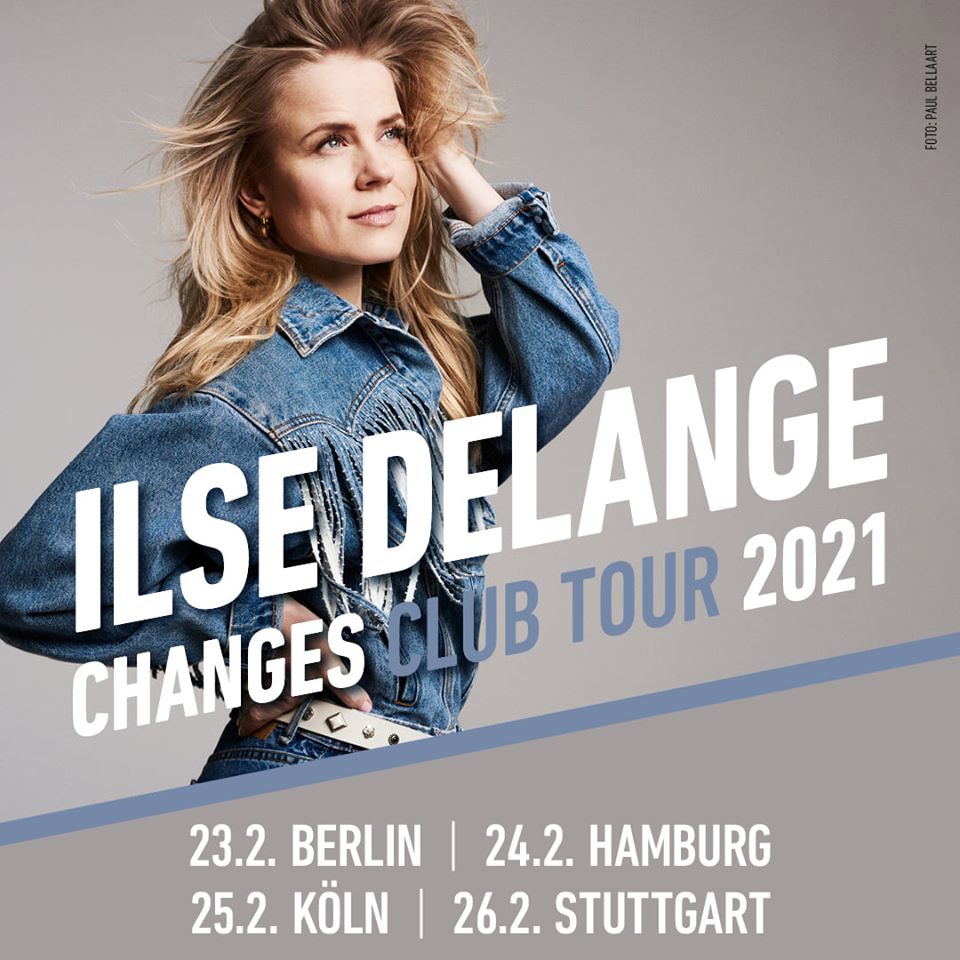 | | | |
| --- | --- | --- |
| Tu 23.02.2021 | Berlin – Frannz | |
| We 24.02.2021 | Hamburg – Knust | |
| Th 25.02.2021 | Cologne – Die Kantine | |
| Fr 26.02.2021 | Stuttgart – Im Wizemann | |
The Dutch country singer is promoting her album Changes in the beginning of 2021. Four dates in February will be a lot of fun, I guess.
Past Concerts / Tours – Covered by Flyctory.com
I removed the section of concerts I covered with Flyctory.com and therefore added the link of all my concert coverage below.
Flyctory.com Country Music Concert Coverages
Here is a list of all concerts I covered, limited to Country Music:
Postings with Tour Dates
Here are all Flyctory.com postings, which include tour dates:
All of the pictures and graphics used in here are artist material and are under copyright of the artist or the corresponding photographer.