The area around the world famous seven star hotel Burj al Arab (if someone is paying me a night there, I would definitely do a review of the place…) is not actually too well known for a visit of Dubai on a shoestring. Nonetheless, there is the Souk Madinat, which is even a nice visit if you are not willing to pay one of the hotels and fancy restaurants around. I will take you to this beautifully designed shopping and recreation place in this Pictured Story.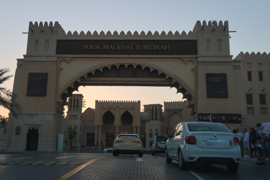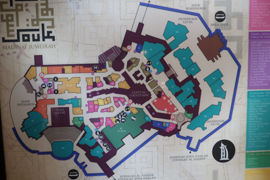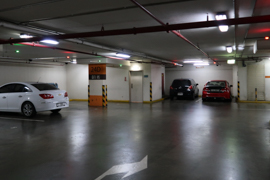 Souk Madinat Jumeirah – Location & Traffic
Souk Madinat (or Souk Madinat Jumeirah) is located very close to the Persian Gulf. Thus, it is also not connected to the Dubai Metro (next station would be Mall of the Emirates), but you either need to take the bus, a taxi or a rental car. The area, which also includes the three hotels Jumeirah Mina A'Salam, Madinat Jumeirah and Jumeirah Al Qasr, offers parking, which may be subject to a parking fee, depending on the time of visit.
The posh hotels mentioned above as well as the Burj Al Arab are the key additional touristic spots around Souk Madinat. Jumeirah Beach is not too far away, other touristic must-visits are the Mall of the Emirates and the Palm.
Souk Madinat Jumeirah – Outside
As the name and the hotels are already suggesting, Souk Madinat is driven by the Jumeirah group. I would typically split your visit in strolling around the outside area and then (or before) checking out the souk. Despite being rather modern, the whole area is trying to imitate traditional Arabic style and architecture. There are a lot of outside dining opportunities, which is of course a lovely option outside the summer months. The area with its many canals thereby has a touch of an "Arabian Venice". Last, but not least, you do have some great views of the world-famous sail-shaped hotel.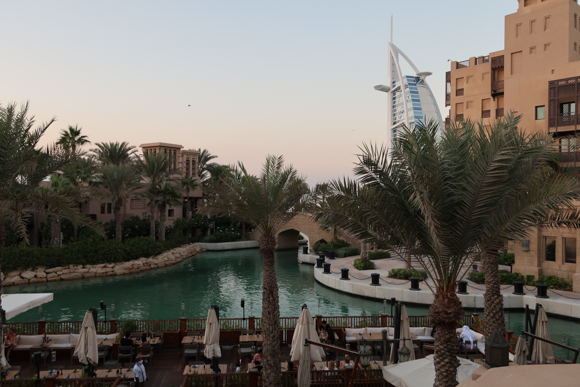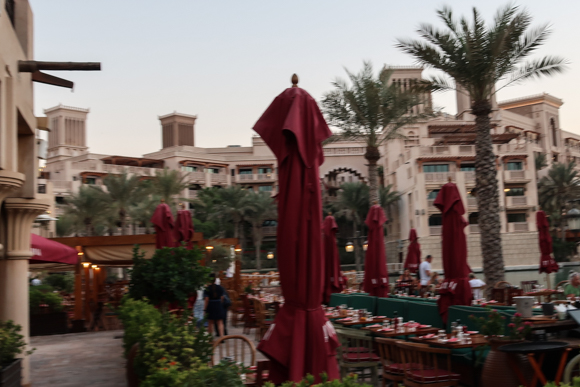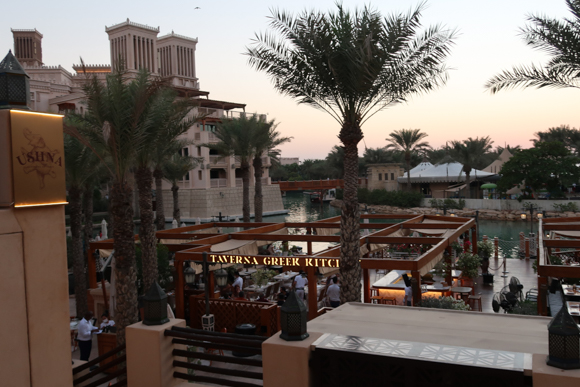 My wife and I were lucky to make it to Souk Madinat before dawn. Thus, we could also have a look around while the buildings were illuminated. Especially the posh driveway access to the shopping and dining area is worth some snaps.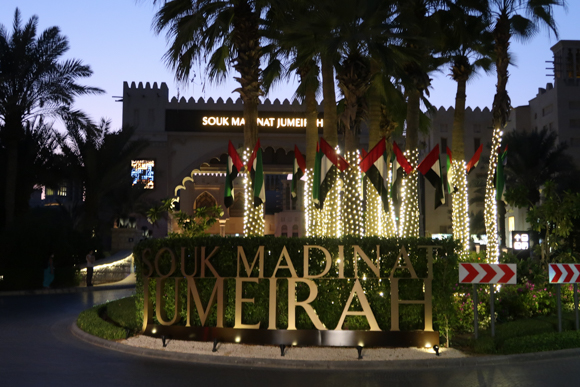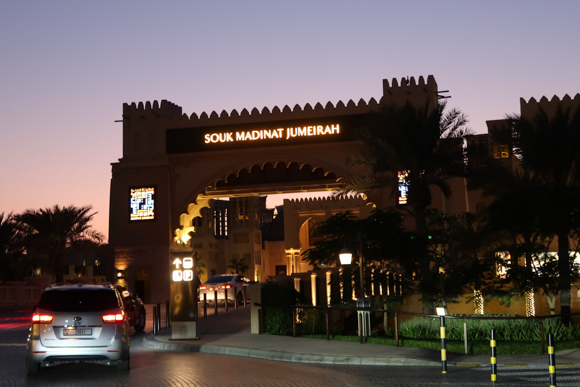 Souk Madinat Jumeirah – Inside Area
Despite the outside area is a real beauty, I would feel that most visitors go to Souk Madinat Jumeirah to see the bazaar-alike inside area. The design of the mall-alike area is really cool and feels really a bit of traditional and authentic. The only attraction, which is neither a vendor nor offers some sort of dining is the Theatre of Digital Art, which is fascinating visitors with their digital projection shows (check out there schedule before visiting).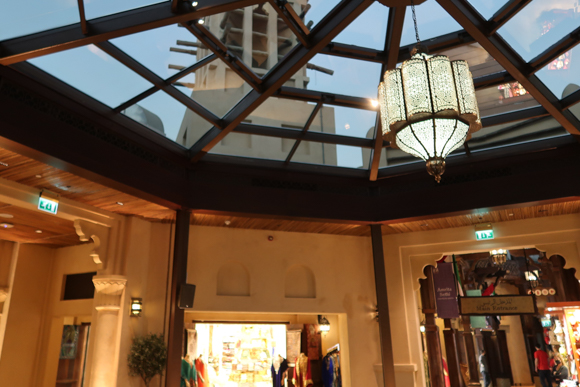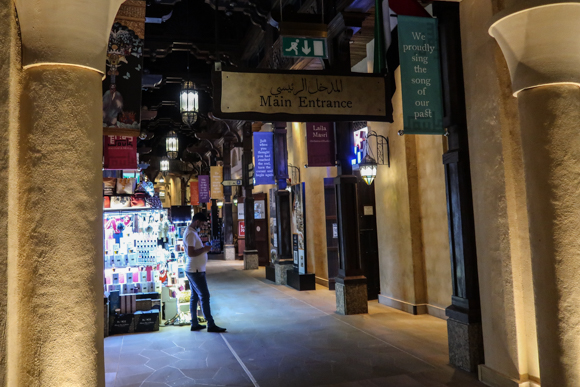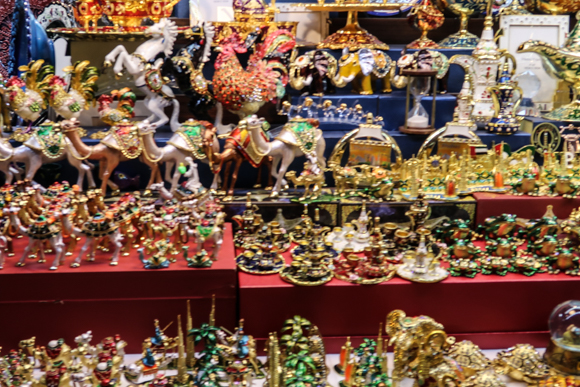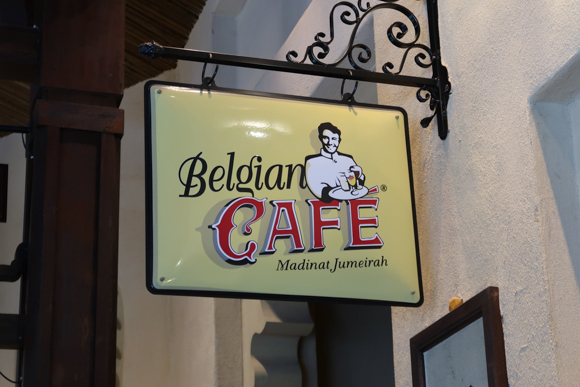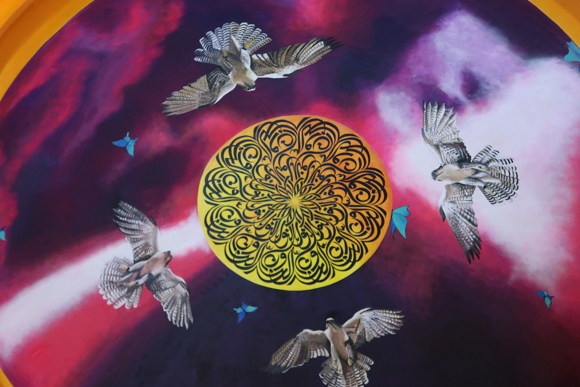 Yes, you do have touristic stuff like camel souvenirs of all kinds (and colors), but one thing I really like about this area is also that they try to sell traditional stuff. There are a lot of crafts and antiques as well as gold, spices and textiles. It is not the perfect illusion and you still know that you are in an artificial world and not in a historic souk, but it is really nicely done.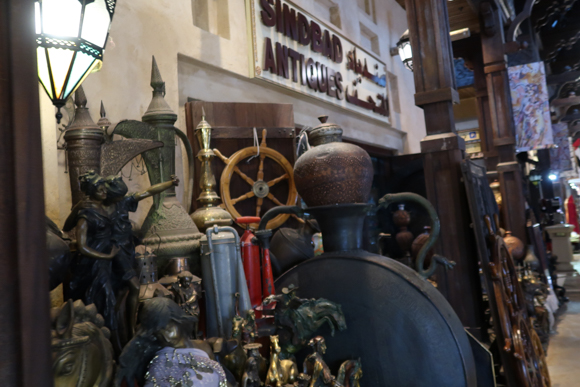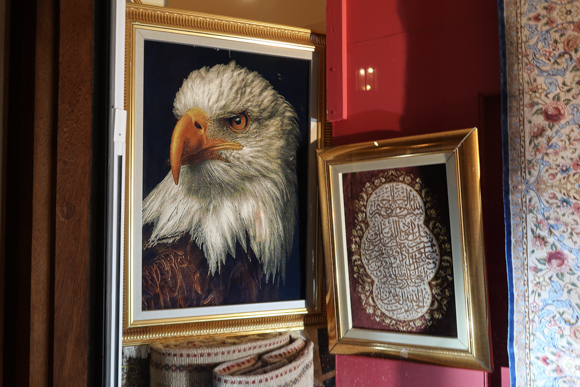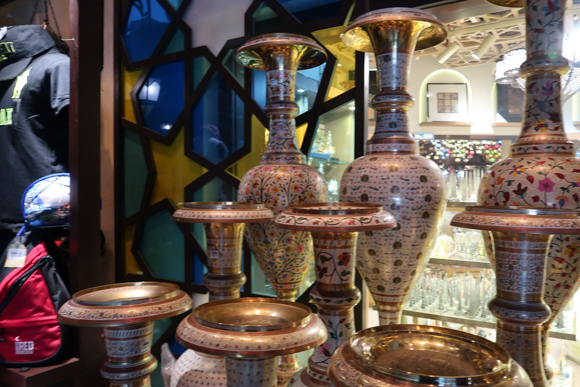 Postings about Shopping
Here are all postings related to Shopping:
Flyctory.com Pictured Stories
The key contents of Flyctory.com Pictured Stories are the picture, not the text: