Shall I do a review or a Pictured Story out of this place? I finally opted for the latter option after I visited Star Wars Galaxy's Edge in Orlando in October 2023. I finally concentrated too much on this section of Disney's Hollywood Studios during my visit (and a thunderstorm even interrupted it) that I could do a fair rating on it. Giving you some impressions of this Star Wars fan dream destination is hopefully a good way for you to judge whether this place is worth a trip for you. Compared to other Pictured Story postings, my impressions from Florida will be a bit lengthy, though.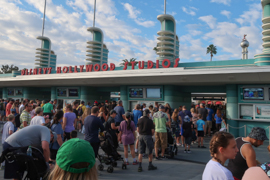 Disney's Hollywood Studios – Location & Traffic
Star Wars Galaxy's Edge has opened as a Star Wars themed section at Disney's Hollywood Studios in August 2019. Thus, if you want to feel closer to Luke Skywalker and Darth Wader, you have to visit the whole park. Compared to other Disney parks like Epcot or the Magic Kingdom, Disney's Hollywood Studios are comparably close to the I-4 Interstate. If you have the chance to use a hotel shuttle, this may be favorite due to parking fees. Within World Disney World Resort, there are several kinds of transport, including bus shuttles or the free to use cable car Disney Skyliner. In order to access Star Wars Galaxy's Edge in the amusement park itself, you pass a tunnel next to the Muppets show place.
Giving you an exact admission price is almost impossible. There are options, which might be even just available in certain regions. As a German customer, the Disney website for example blocked me to buy a one-day-one-park ticket. Please note that on top of the ticket, you need to reserve access to the park for that day (even if you just have a one-day-one-park one). Despite the parks feel very packed, they are in fact rather strictly access restricted in regards of the number of visitors. My ticket was roughly 180 USD. Park hopper tickets may allow you to change between the parks the same day. You might also get different prices if you virtually buy from different locations. If you are not having some sort of parking included in your package, add another 25 USD for a standard parking lot (larger distance to park) or 45 USD for the preferred parking. Typical opening times are 8:00 to 21:30.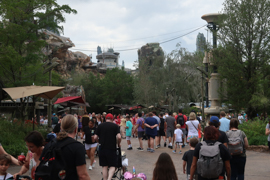 Disney's Hollywood Studios – Some words on admission
Even when you got your ticket and your reservation, visiting Walt Disney's home in Florida requires some planning. The Star Wars area in fact just features two rides, both are extremely popular and can have waiting times of up two hours. If the area is all you want to explore, than you will be fine. Otherwise I highly recommend to buy the Genie+ add-on on the Disney App (which you need anyway). which allows you to reserve time slots for quick access. I bought it even though I just wanted to see Star Wars, the Muppets and some stunt shows – and it was a game changer for me.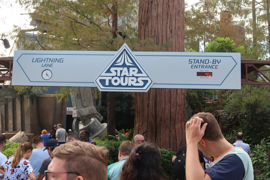 If you stay several days, a wristband may be more comfortable than the plastic cards you get for free to use the fast lane options. The WiFi in the park is excellent, which is especially helpful as you need the app to reserve time slots, review waiting times, reserve tables in restaurants and similar things. The "ordinary" visit to the park does not include the very posh Star Wars: Galactic Starcruiser experience, which requires a two night stay and even more funding.
Star Wars Galaxy's Edge – The Atmosphere
The total area of the Star Wars dedicated section is 14 acres, roughly 55k square meters. The two existing areas, in Orlando and at Disneyland in Anaheim are mostly equivalent – however fans can spot and do love little differences. It is just incredibly cool to walk through the whole area and spot the big displays like the ships and the huge AT-AT or the small details, which you find everywhere. I am not that deep into the Star Wars saga that I could name all the places reflected or whether I am just rather on First Order or Resistance grounds.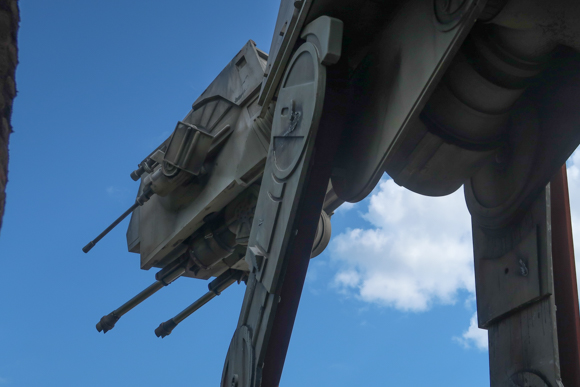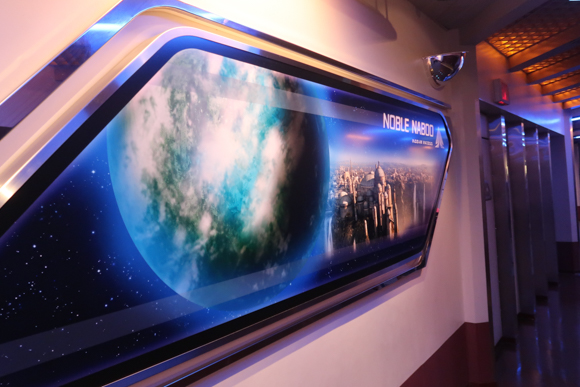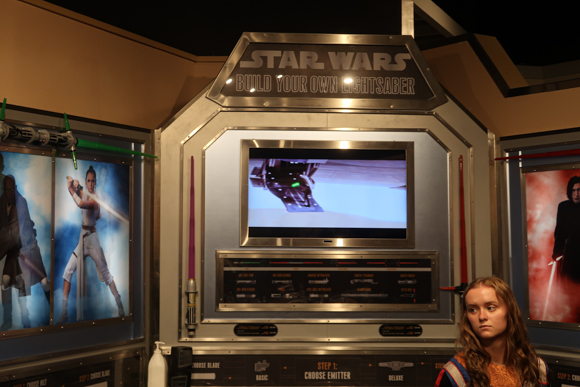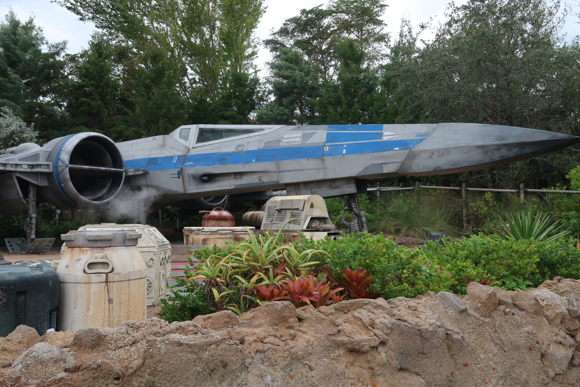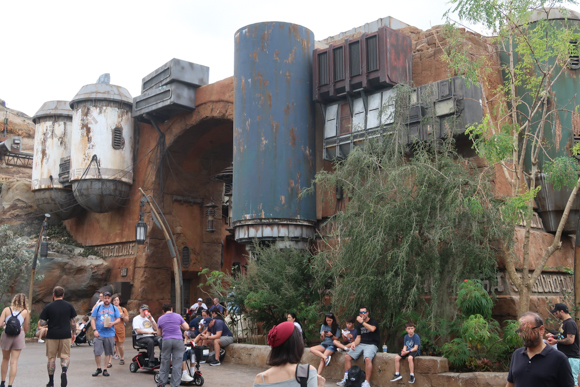 One of the most atmospheric parts of the visit is definitely the replica of the Black Spire Outpost Marketplace. Of course, this area also features a lot of shopping. But Disney really does a lot to feel you like being in the world of Star Wars. The landscape is excellently modelled, the ships look great (would be cool if you could get inside, wouldn't it?) and you also run into characters like Stormtroopers. You are also able to meet other characters like Chewbacca – but I did not manage to do so during my visit.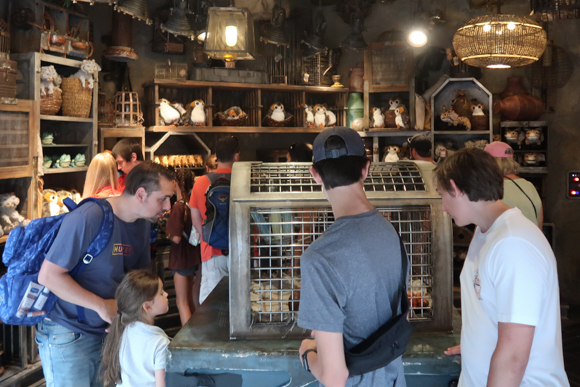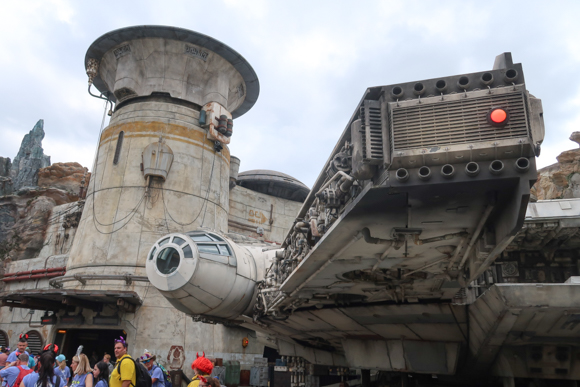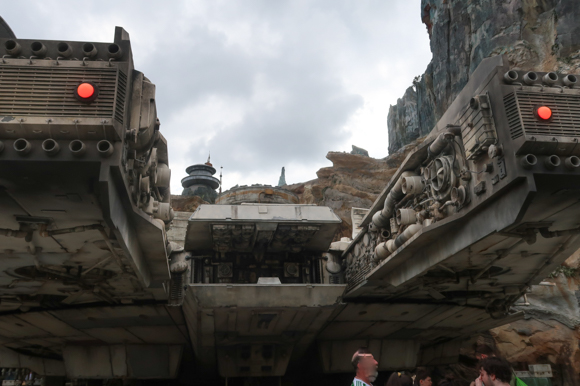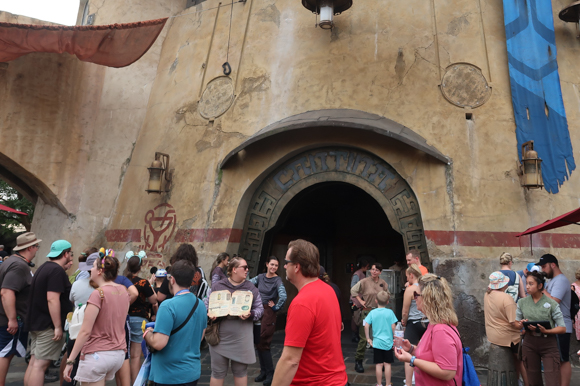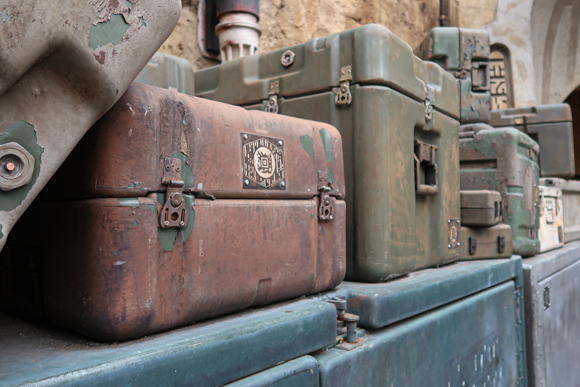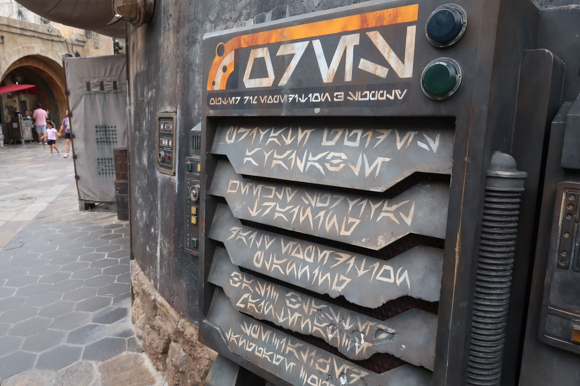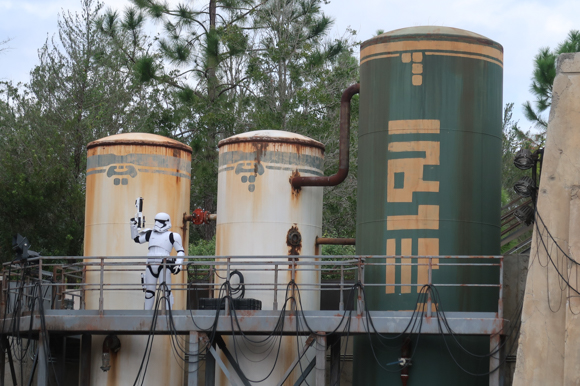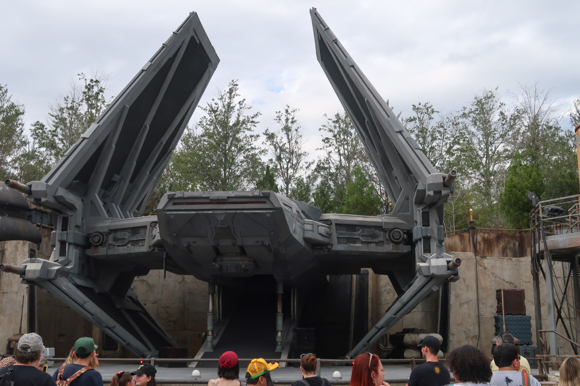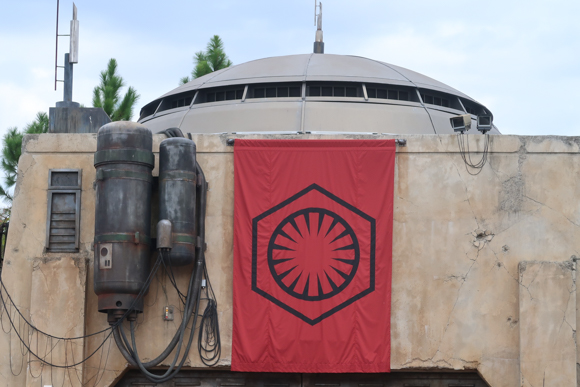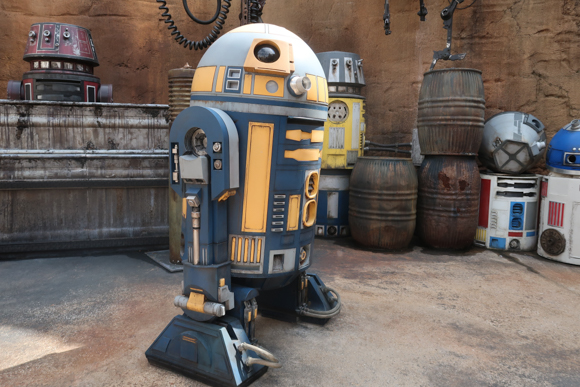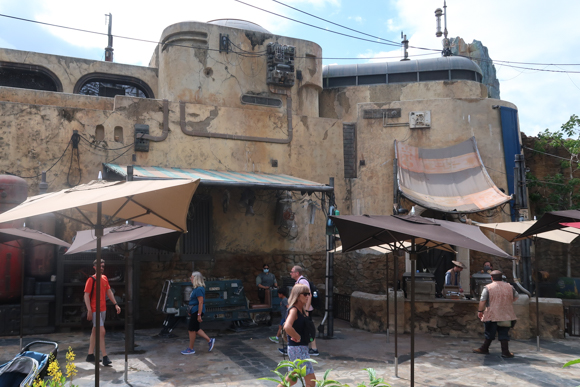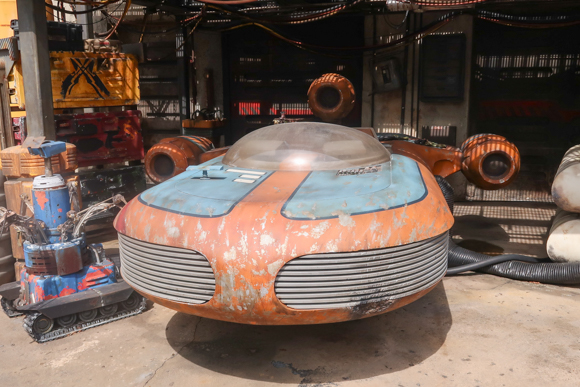 You might think about a lot of coasters, rides and experiences, but finally, there are just two rides in this section of the part. Millenium Falcon: Smugglers Run is some sort of 4D experience ride. Star Wars: Rise of the Resistance is a coaster and is extremely popular. I highly recommend to book a time slot for it as early as possible. Of course, inside the rides, the atmosphere is amazing as well.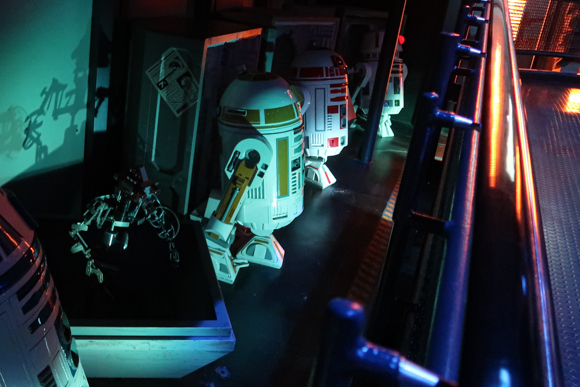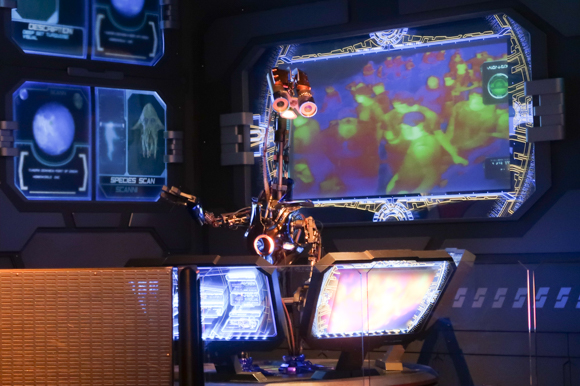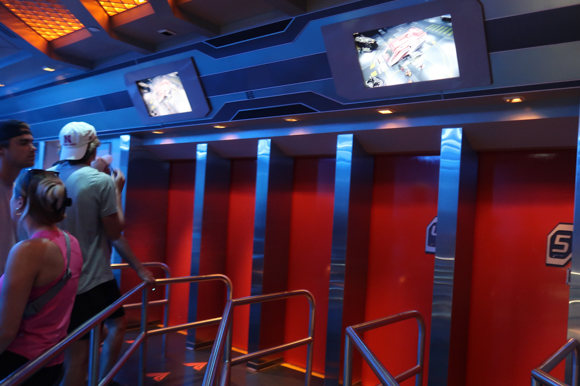 Star Wars Galaxy's Edge – Oga's Cantina
Not a ride, but a very popular attraction is Oga's Cantina, one of the dining options. You should reserve a time slot in advance. Disney is blocking you 10 USD for the reservation on your credit card. However, they just pull the money if you don't show up. I loved the atmosphere and had two (non-alcoholic) cocktails and a vegetable platter, which I absolutely enjoyed. Unfortunately, I spoiled most food pictures. The price for drinks and food is reasonable and the atmosphere is really unique. To me, it was the highlight of my visit.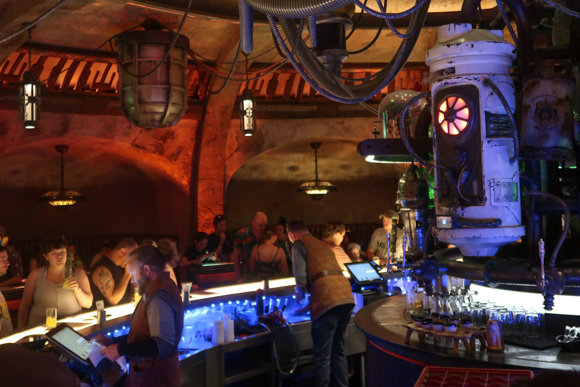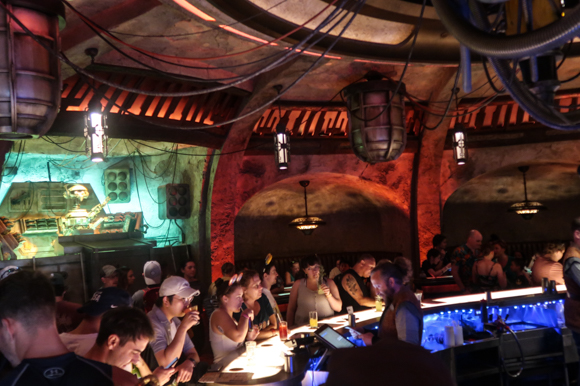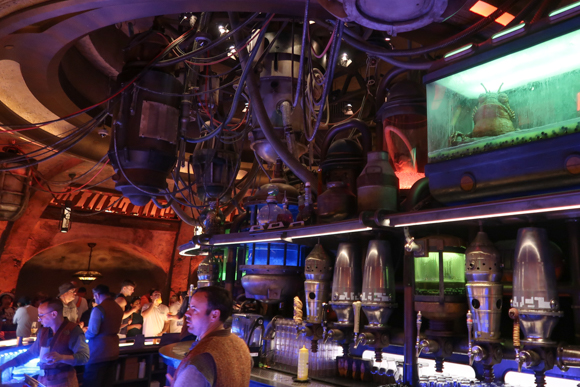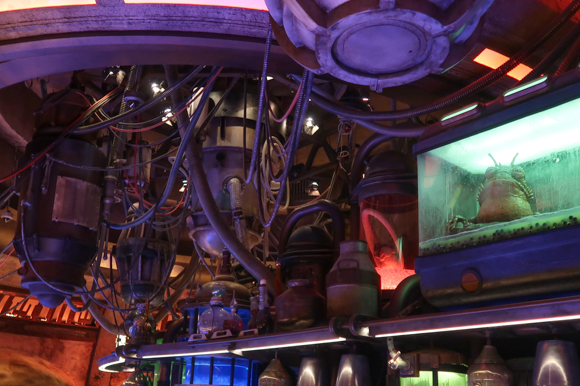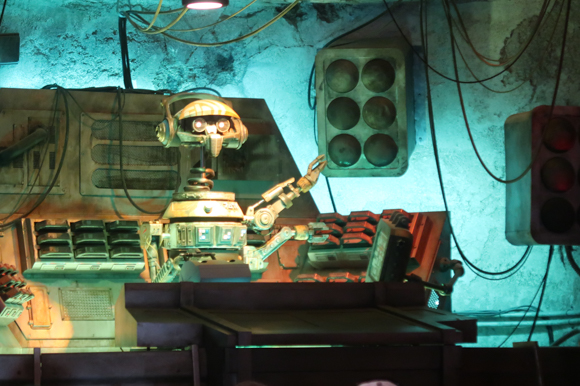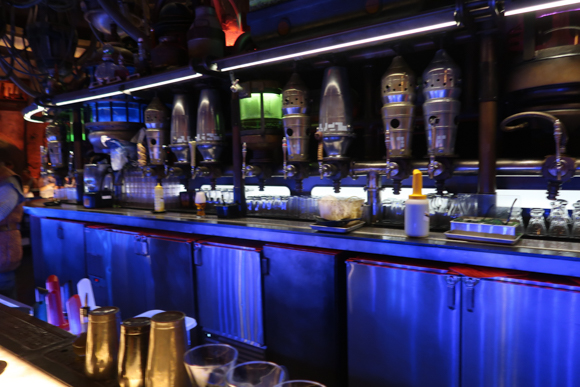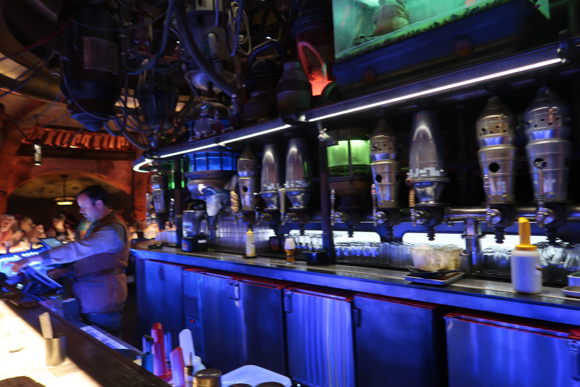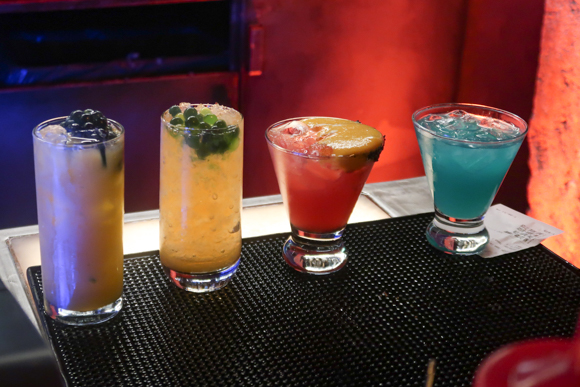 Star Wars Galaxy's Edge – (Other) Eat & Drink Places
Of course, there are some other places to eat. Docking Bay 7 Food and Cargo or Kat Saka's Kettle are just two of the other option Disney offers you for refreshment. People loved it – and if you can plan ahead and reservations are available, this is definitely not a bad option. However, if you really need Star Wars-themed Coke bottles (which cost even more than the ordinary ones in the park) is absolutely up to you.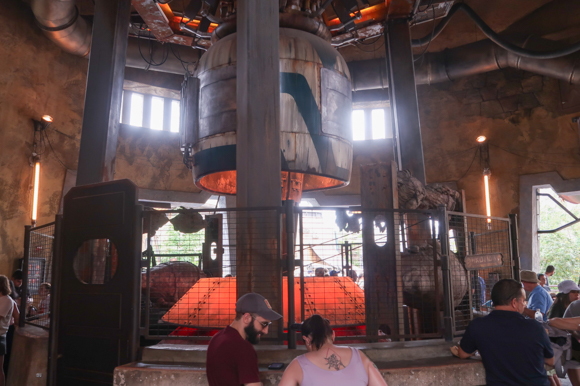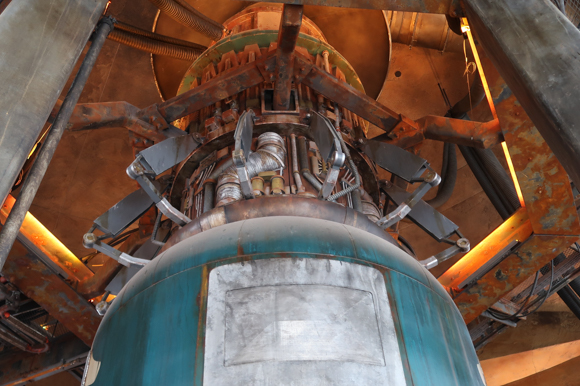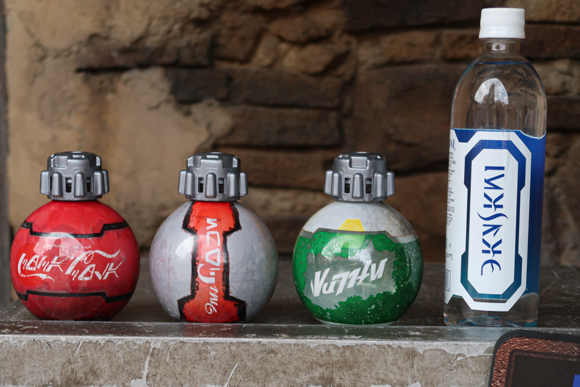 Star Wars Galaxy's Edge – Shopping
George Lucas' empire has turned into an amazing money-making machine due to the merchandise strategy – and it wouldn't be a Disney place if they wouldn't make perfect use of that. It might be unique to you to build your own droid in the Droid Depot (I better don't tell you the prices beforehand). If you need a comfy transport, they have suitable backpacks as well. Savi's Workshop offers you light sabers and more and the Black Spire Outpost Marketplace is full of opportunities to swipe your credit card anyway.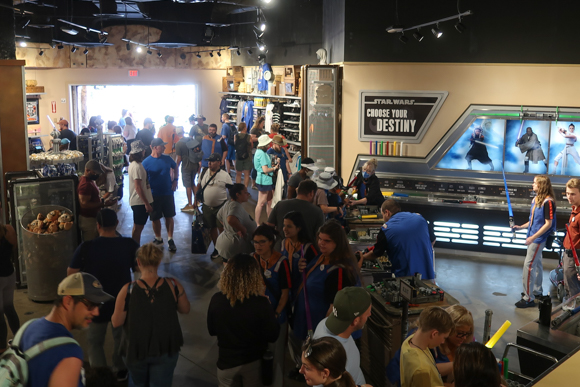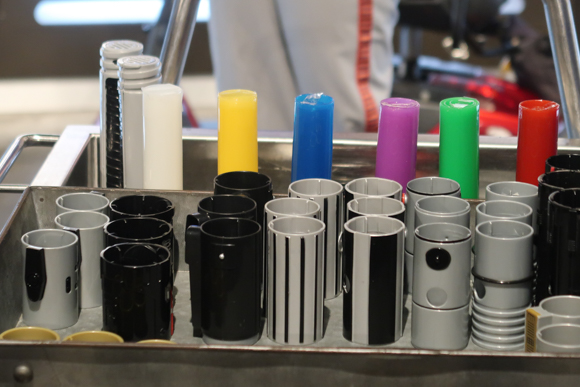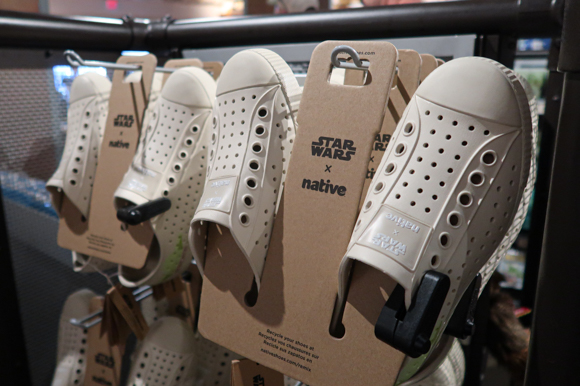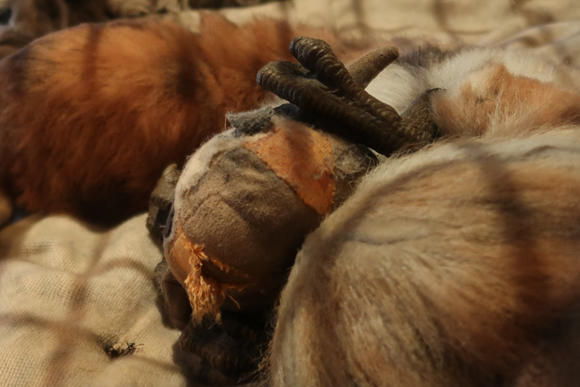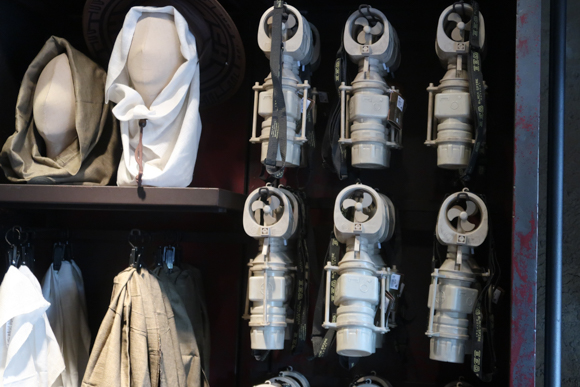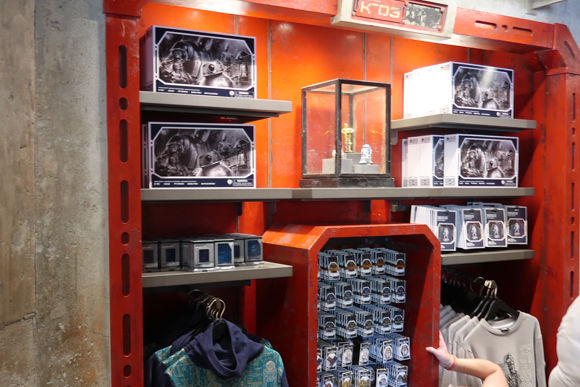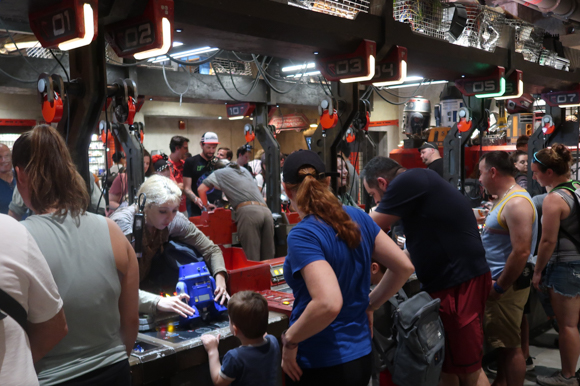 (Greater) Orlando – Postings
Orlando is much more than Disney – here are all postings about the Entertainment Wonderland:
Amusement Parks – More Postings
Here are all postings about Amusement Parks: