The band Kill Strings is called "Hamburg's Foo Fighters" – quite a lot of pressure on the German rock band. On 23rd September 2022, they released their debut album Limbo. I had a listen.
Kill Strings – About The Artists
Kill string is a rock band from Hamburg, Germany. The quartet consists of Julian Lee (vocals, guitar), Finn Blue (guitar), Dominik Gebczyk (bass) and David Schmidt (drums). In 2019, they released the EP Introspection. Especially the single Shining Star draw some attention and nowadays has some half a million streams on Spotify. It is also included in Limbo in an updated version. In 2020, they released their second EP, Think / Love / Rebel.
Kill Strings – Limbo – Track by Track
The ten song album lasts 38 minutes.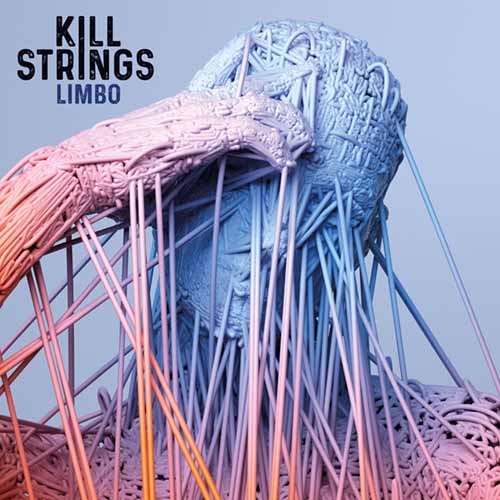 1. Whatever It Takes
The opener is definitely a promising listening. The song has a dark, melancholic texture, driven by humming guitar chords and dark bass grooves. Dramatic, atmospheric first song.
2. Let Me Dream
Kill Strings opted for Let Me Dream as a single release – and it was definitely a good opt. The song has a unique melody line – it simply draws attention. The solo part in the middle of the song is a nice listen and Julian Lee's vocal nicely moves between an indie rock touch and a mystical sound, which strongly reminds of bands like Muse.
3. Defiance
Defiance starts with a stomping, present rock sound. The song develops its very own signature and thereby again moves through different styles and atmospheres. We raise our fists in defiance – singer Julian Lee just does a great job on the microphone here.
4. In Motion
In Motion is one of two songs on the album which are shorter than three minutes.The song is like the perfect showcase for the presenter of the lyrics – the instruments stay comparably calm an give full focus to the singer of Kill Strings.
5. Orange Lilies
When Kill Strings are on stage (again), this song might feel like a ballad to you. Slow, very story-focused, not too many really rocking parts with a guitar focus. Especially the second part of the song works with a lot of atmospheric sounds as well.
6. Black Gold
Black Gold is another single release of Limbo. The song has a nice groove and is driven by the guitar. Typical alt-rock sound with a nice, grunge-alike touch and a good change of rather slow and harder parts.
7. Monster
The seventh song is a perfect choice for the Hamburg band for the next festivals or whenever they are supporting a major act. The stomping rhythm and nice groove is leading to a quick catch. Great work on the guitar and the bass.
8. Shining Star (2021)
Here is the re-recording of the band's biggest success so far. The song just exceeds a duration of five minutes and thereby changes from rather quiet, strumming melodic parts to very intense listens. Indeed a fascinating one.
9. Navigation
Navigation is another nicely bass-driven song by the German rockers. A rock song, which is just pop enough to have a nice dance with the music.
10. Evermore
Evermore is the just about three minute closing track of the album. A decent song with a nice groove. Good farewell from this debut record.
Kill Strings – Limbo – Spotify
Here is Limbo on Spotify:
Kill Strings – Limbo – My View
Congrats, Kill Strings! Limbo is a pretty solid debut recording. The album is a nice musical business card to climb up some more stairs on the ladder of the German rock music scene. Julian Lee is an excellent presenter of the song – he is turning some tracks into a special listen which might be a bit more average without him. Very nice listen.
Music in Hamburg
Here are all Music & Media postings related to Hamburg:
Flyctory.com about Business Class & More
Here are all articles related to Business Class and First Class travel: