With Flyctory.com growing and thus having access to major promotion networks, I get in touch into music I would likely not be exposed to normally. Iuna Lux, for example, is a German act, who is doing synth-pop with an indie touch. His first singles have been quite successful – now they are released as part of his debut EP, All of my Answers. The EP will be available on 12th February 2021.
Iuna Lux – About The Artist
Iuna Lux is in fact a 25 year old student, Christoph Hundhammer, from Regensburg in East Bavaria. He is writing music since some ten years and turned into home-made electronic music two years ago. He so far released three singles. All of them are included on his debut EP.
Iuna Lux – All of my Answers – Track by Track
The four track EP lasts 16 minutes.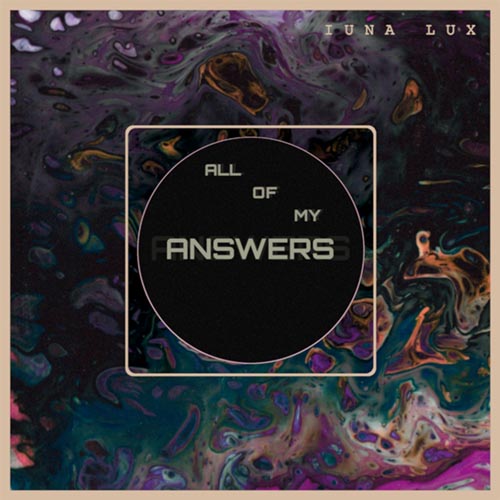 1. Cigarettes
The opener Cigarettes was the song which finally was the key that I selected the EP for a Flyctory.com review. The melodic sound of the track reminds me of 1980's pop songs. A very catchy song. Great production.
2. Stop Turning
Stop Turning is slower, also a darker and deeper. And it is also surprisingly long: the whole song is 4:49 minutes. I like the way the artist is using very different sounds and melodic tracks. The overall sound, however, is not that artificial. Fascinating composition.
3. Taya
Taya starts with strong electric and synth elements, before it also becomes more melodic. At that point, the song is driven by samples, but also acoustic guitar sounds, which makes it sound like a musical fairy tale. Even though I like the way dramatic elements used in the song, I favor the first two songs more. But it's a good one.
4. All of my Answers
The title track is the only new release on this four track EP. This closing song is having strong rhythmic parts, but overall has the strongest spirit and atmospheric power to me. Really great one.
Iuna Lux – All of my Answers – Spotify
I will add the Spotify widget to the EP once it is published.
Iuna Lux – All of my Answers – My View
I am really thankful to run into music and artists like Iuna Lux and his All of my Answers. The EP is unfortunately just four tracks, but it is a great showcase for the musical talent of Christoph Hundhammer and his project. As said above, I am not too much in electronic music – but I still love to listen to these songs and enjoy how they are arranged. Absolutely worth a listen!
Debut EPs
The first ever EP – here are my debut EP reviews:
Flyctory.com in Munich
Here are all other Flyctory.com postings related to Greater Munich: