Unexpected encounter in October 2022: right when I was about to have my first Eurowings Discover intercontinental flight to Tampa (TPA), operated by Finnair, I found out that the Lufthansa Senator Lounge C is temporarily closed. Thus, I had to opt for the Business Class lounge, the so-called Bistro Lounge.. and fell in love with this place.
Lufthansa Bistro Lounge Frankfurt C14/15 – Location & Access
The lounge is located right above gates C14 and C15. There is an escalator and elevator to the upper level, where the lounge is at. The closed Senator lounge is just a few steps away.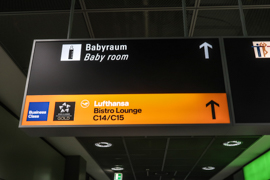 The lounge is classified as a Business Class Lounge. This means that it is also open to Lufthansa Frequent Travellers. Of course, you may also visit as Senator and HON Circle Member, Star Alliance Gold customer or if you are on a Business Class or First Class ticket with a Miles and More airline. It also felt that the lounge may be used by some other visitors, e.g. if you are on an Etihad Business Class ticket – the Abu Dhabi-based airline used the C Gates during my time of travel.
Lufthansa Bistro Lounge Frankfurt C14/15 – Atmosphere
After being a Lufthansa Senator member, the typical Lufthansa Lounges do get a bit of boring to me. However, the Bistro Lounge really blew my mind. The design is really nice, having a really wide variety of seating options. The food buffet is in fact arranged like a bistro buffet with different desks, a self-service bar for drinks and other amenities. Some seating lack (or hide) power outlets, though. Last, but not least, there is a really nice window front which gives you a nice view of the flight operations happening down there.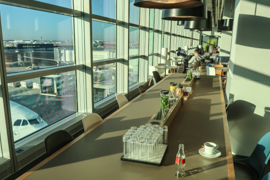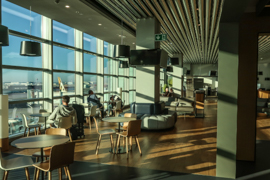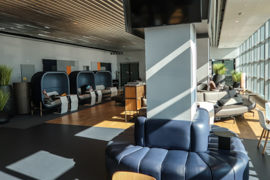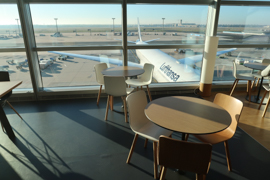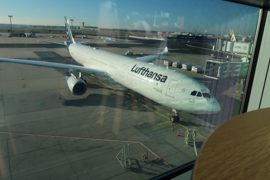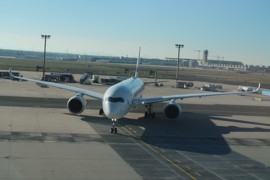 The Lufthansa Bistro Lounge at Frankfurt Airport is designed to allow boarding through the lounge for gates C14 and C15. Unfortunately, they did not offer that for my flight. I am not sure about the reason, but I guess having an additional document check etc. is just a bit too much work.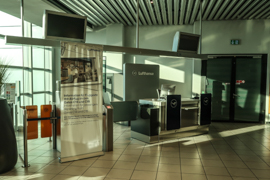 Lufthansa Bistro Lounge Frankfurt C14/15 – Food & Drink
Another category, in which the Bistro Lounge really surprised me was the food and drinks offered. Of course, the place is not as posh as Lufthansa First Class places – but it does beat quite some Senator ones. I had an almost three hour stay in the lounge and thus had breakfast service as well as lunch service there. Both had a nice variety – and the possibility to present the dishes is just much more impressing than I am used to from "old-fashioned" places driven by the Germans.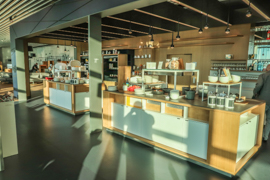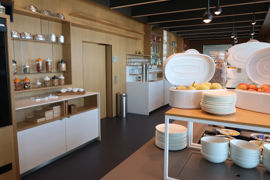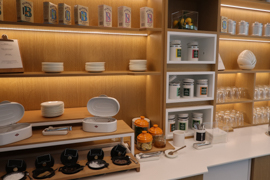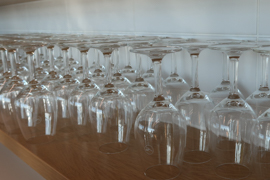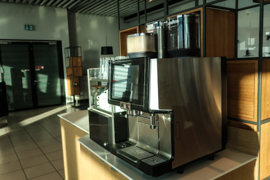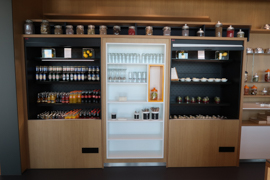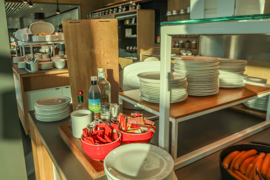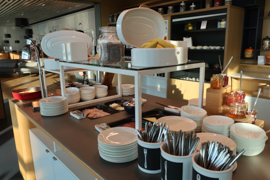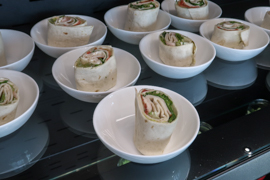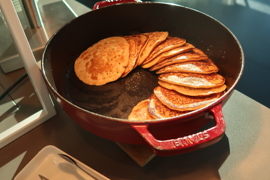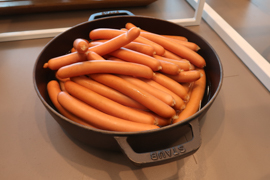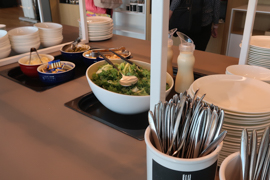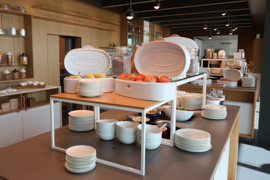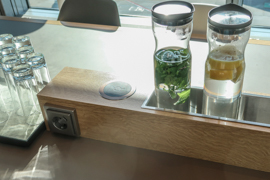 Lufthansa Bistro Lounge Frankfurt C14/15 – Services
The lounge is (of course) having an own bathroom, but there are no showers. The WiFi is excellent, like you are typically used to at Lufthansa locations. I also had the impression that the staff was more proud and more motivated to work in that place compared to other Lufthansa Lounges, including those at other spots in Frankfurt Airport (FRA). However, there are no showers at the lounge.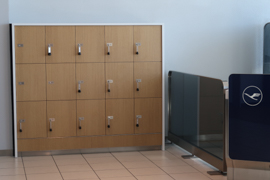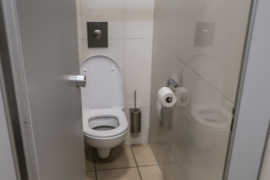 Lufthansa Bistro Lounge Frankfurt C14/15 – My View
Of course, you absolutely should not compare a Luthansa Bistro Lounge with their First Class Terminal – but if you stay fair and just compare this place to "ordinary" Business Class and Senator lounges, it is one of the best locations driven by Lufthansa I know. The design is so much warmer and less random, you simply feel more welcome and more relaxed waiting for your flight. Great effort, Lufthansa!
Lufthansa Group
Here are all my postings related to the Lufthansa Group:
Tampa Bay Postings
Here are all pictures of Tampa Bay and surroundings: