If you travel to another country, it is – of course – also one of the key cultural experiences to explore its culinary culture. A very nice to do so when you visit Cyprus is to order Meze, which is nothing but a trip through typical dishes of the Mediterranean island. This kind of set meal is not "standardized" and there are often also some variants available (e.g. seafood meze or vegetarian one), but despite that, there is a bit of convergence. Of course, my wife and I had to try it. Let me take you on our trip of the Cypriot cuisine. The pictures of food are in Pictured Stories size.
To Arxontiko Restaurant – Location
My wife and I had the Cypriot Meze for two at the restaurant To Arxontikon / Το Αρχοντικόν, right at the beach of Larnaca. The price per person (two person minimum) was 21.90 EUR. The selection and order of dishes is not fixed so that the posting reflects the meal as served in this place. Especially on the sweet delight side and the overall number of dishes, there may be significant differences. Many places also offer a vegetarian option, which is typically slightly lower in price and consists of some 15 dishes.
I don't rate the restaurant as such in this posting. Overall, we absolutely loved the food in the place. Towards the end of our stay, the service slowed down significantly (they felt to have some severe service issues) – but especially at the beginning, we could not keep up with the amazing pace of the kitchen bringing us more and more dishes. The location right at the waterfront of To Arxontikon is beautiful as well.
Cyprus Meze at To Arxontikon – The Dishes
The meze at the Larnaca restaurant overall consists of 20 different dishes (however, this also includes items like bread). As you see in the first picture, some dishes are delivered together on one plate. The first picture is also not taken in a chronological order. You in fact first start with a Greek-style salad and delicious bread with spices as well as cold starters like tahini, tzatziki, beetrood salad, beetrood salad and potato salad. The second wave of dishes rather went for warm starters like Cypriot sausage, cheese balls, grilled pancetta and grilled halloumi cheese.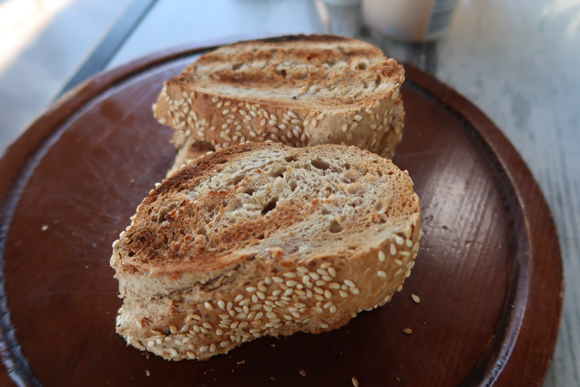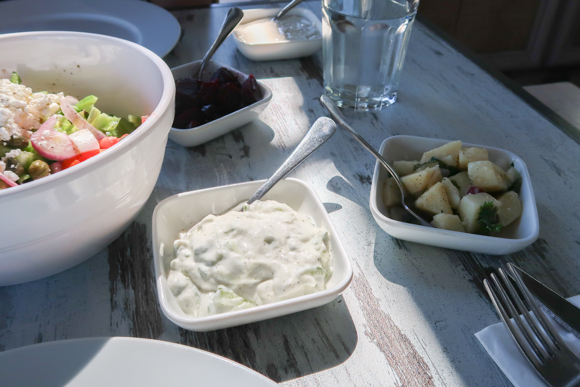 The main dishes were keftedes (minced pork rolls), Beef Stifado stew and beef in a spicy sace. They came with different sides like spiced fries, Cypriot-style pasta, bulgur and mushrooms. The Cypriot meze finished with typical sweet delights.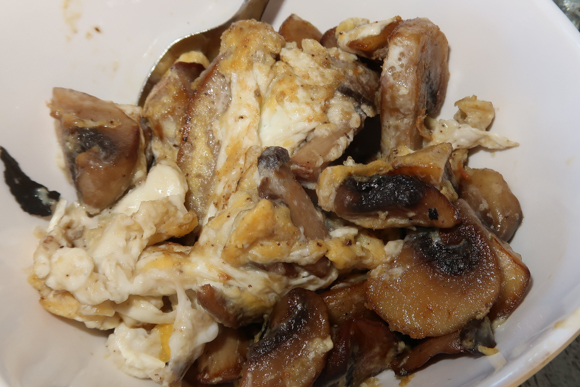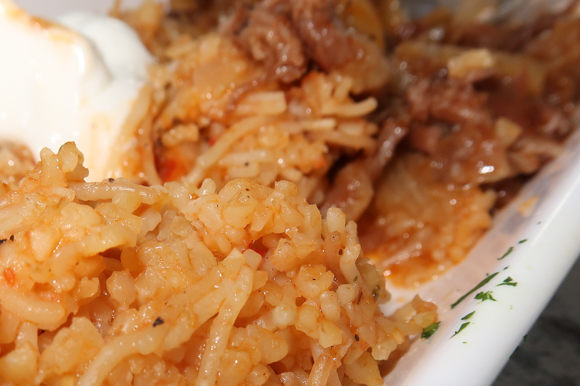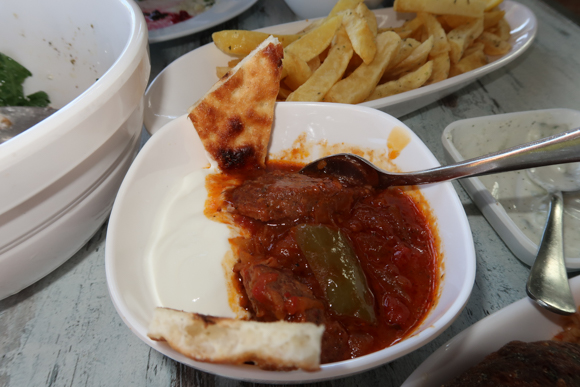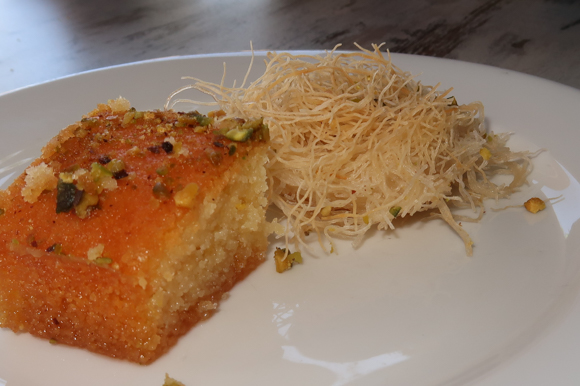 Cyprus Meze at To Arxontikon – My Thoughts
This was an amazing experience – and my wife and I were so full. We were absolutely thankful for this amazing set of tasters, which gave us a great overview over the local cuisine. Visiting Cyprus without going for meze would definitely be a shame.
Flyctory.com on Eating & Drinking
Flyctory.com is not a culinary blog. Nevertheless, here are all posts dealing with Eating and Drinking:
Museums with Maritime Background
Here are all Museums & Exhibitions related to Ships & Water Travel: