It's already quite a while ago since I visited the Deutsches Jagd- und Fischereimuseum, the German Hunting and Fishing Museum, in Munch. Even though I felt this is a really interesting place, I just did not make it to present the place to you. Here is – finally – my review.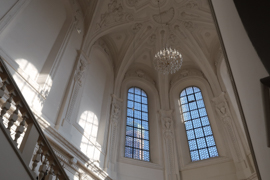 German Hunting and Fishing Museum – Location & Admission
The museum is located right in the very heart of Munich, in the pedestrian zone / shopping area just a few steps away from the famous Marienplatz. Thus, listing all possibilities to get there easily would blow this posting. It is a short walk from the main station as well. However, if you are traveling through Munich, the public transport stops Karlsplatz (Stachus) and Marienplatz offer excellent connections, including S-Bahn commuter rail trains. The Karlsplatz (Stachus) stop has a wider variety of bus and tram connections as well – including Tram Line 19, which I featured in a designated posting.
The museum is opening daily from 9:30 to 17:00 hrs. Adult admission is 7 EUR. As the museum is located in a beautiful historic building, it is not barrier-free.
German Hunting and Fishing Museum – The Visit
The topic of the museum might sound like a perfect place for a boring and outdated – but the German Hunting and Fishing Museum is definitely not like that. There are quite a lot of interactive screens. Additionally, you received a plastic card, which allows you to adapt the information at the screens to your needs.The first section, Der Waldpfad ("The Forest Path") introduces you to the typical species in German forests. For that reason, they have quite nice dioramas with stuffed animals.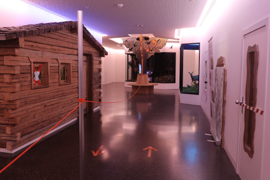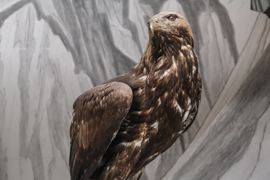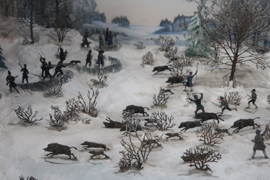 I personally enjoyed the second part of the visit, which dealt with life in the rivers and sea in Germany (and thus, with the fishing part of the museum). This section was really illustrative and was even very nice for kids. There were also some iPads which allowed you to point on the fish sculptures and get more information about the animals in display. By the way, most of the information is bilingual, i.e. you may choose between German and English. Of course, there is also a link to fishing as an activity, different techniques and also ecologic impacts.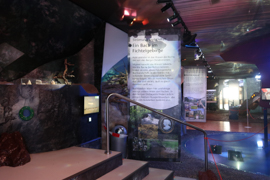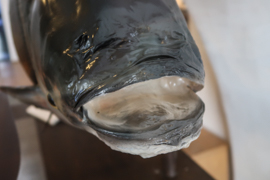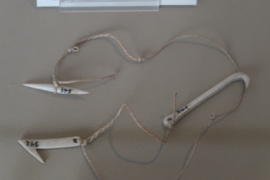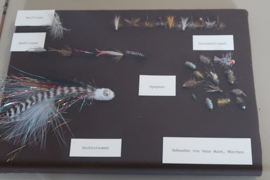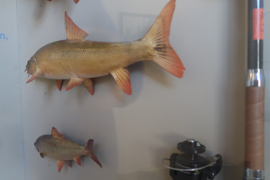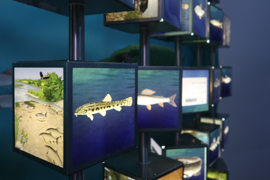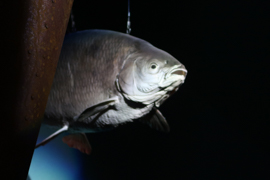 The upper section of the museum dealt with the history of hunting and fishing. During my visit, they also had some special focus on the role of these activities during the Nazi era in Germany. In case you expect a hunting museum to be one-sided (like I partially expected), they absolutely surprised me and clearly brought up any painful subject related to it, especially in regards of propaganda and influencing the people. This section also holds some illustrative items towards the end of your visit.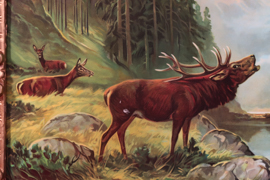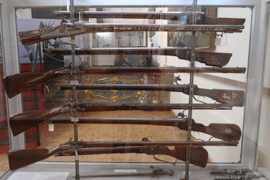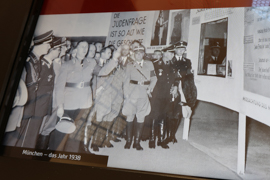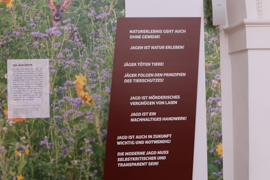 German Hunting and Fishing Museum – Services
There is a small gift shop in the lobby area of the museum.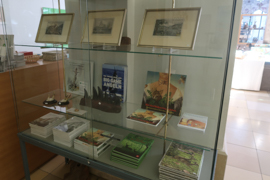 German Hunting and Fishing Museum – My View
I have been to Munich so often – but finally, I was really happy that I decided to have a look into this place. The Deusches Jagd- und Fischereimuseum is not boring at all, it is a very modern and well-presented place. If you just feel like educating yourself in a very different way while enjoying the heart of Munich, this one is indeed a good option. I even feel that this museum even had more potential if only they had more space.
Munich Travel Postings
Here are all Flyctory.com Travel postings related to Munich:

Postings about Shopping
Here are all postings related to Shopping: