Ritter Sport is one of the most famous German chocolate manufacturers. It has been founded in 1912 in Cannstadt, which is today a borough of Stuttgart. Nowadays, the company is residing in Waldenbuch South of the large Southwest German city. I visited a place next to the company production grounds, which is hosting an arts museum, a chocolate museum as well as a factory sale. Here are the thoughts about my visit.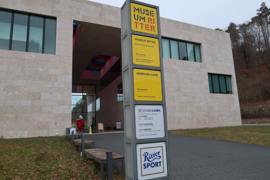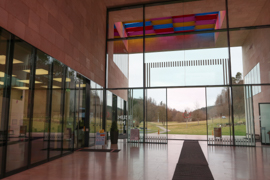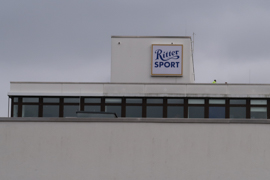 Ritter Sport – Location & Admission
The village of Waldenbuch can be reached by several bus lines connecting to Tübingen and Greater Stuttgart, including the airport. It also has a nice historic center, which is hosting the great Museum der Alltagskultur ("Museum of Everyday Culture"). However, I decided to go to Waldenbuch by car sharing car from Stuttgart. Free parking is available at the Ritter Sport grounds.
The art museum Museum Ritter is open from 11:00 to 18:00 hrs, daily except Mondays. It is the only place, which is demanding an admission of 6 Euro. There is a combined ticket with the Museum der Alltagskultur. In general, the factory sale is opening daily from 9:00 to 18:30 hrs, Saturday 9:00 to 18:00 hrs, Sunday 11:00 to 18:00 hrs. There are scattered days of closing, though.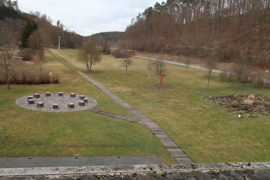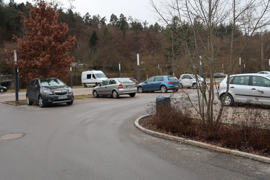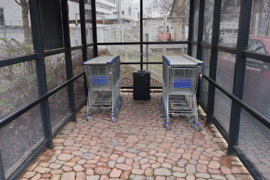 Museum Ritter – Art Museum
The key topic at Museum Ritter are lines, geometric arts and the role of squares. An audio guide is giving you a deeper insight into the pieces of arts in display. As in all arts museums, I cannot publish pictures of individual paintings and items in here. Also due to my mathematical background, I really enjoyed the visit.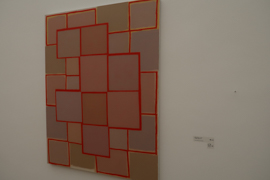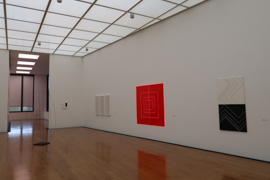 Ritter Sport Chocolate Exhibition
The floor above the factory sale is giving you an overview about chocolate production (in general, but especially with a strong Ritter Sport focus). You absolutely cannot compare this exhibition with places like the Cologne Chocolate Museum. However, the Waldenbuch exhibition is for free. I especially enjoyed exploring the change in branding and identity of Ritter Sport and also the different flavors over time.  A very other interesting part of the exhibition are historic TV and print advertisements.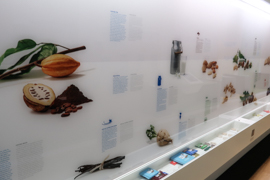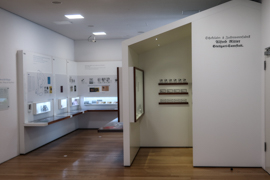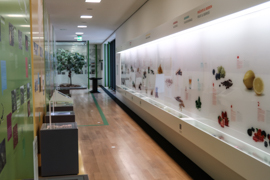 Ritter Sport Factory Store Waldenbuch
The (by far) most popular place at the Ritter Sport grounds in Waldenbuch is the factory sale. I liked the store, but there are just some rare products, which are really worth visiting the place. The price of the chocolate bars is not that much lower than store prices.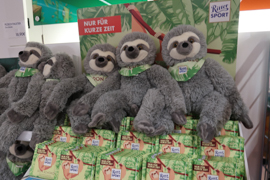 I was especially surprised about the rather high level of second choice products and broken chocolate.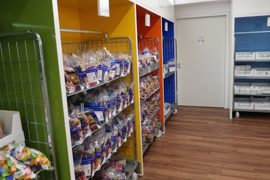 Ritter Sport Facility – Services
The museum is driving a museum shop as well as a cafe.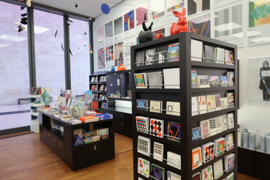 Ritter Sport Waldenbuch – My View
Chocolate lovers will enjoy being at this place. You should really set limits beforehand and plan which kind of chocolate you want to purchase at which price level. Visiting the arts museum is definitely worth the drive to the Ritter Sports headquarters.
Flyctory.com on Eating & Drinking
Flyctory.com is not a culinary blog. Nevertheless, here are all posts dealing with Eating and Drinking:
Lounge Reviews on Flyctory.com
Here are all Lounge Reviews on Flyctory.com: