An eventful debut of the first German Country Music Week presented by Sound of Nashville ended in Cologne with the show of Willie Jones and Tyler Rich in the YUCA Club on 20th October 2019.
This posting comes with a 371 major size picture gallery in the concert gallery section.
YUCA Club – The Venue
It was the second time within some seven weeks for me to visit the YUCA Club. On 9th September 2019, I was watching Jillian Jacqueline and Lauren Jenkins there. Though the light in the club is rather poor, I like to take pictures there, as it allows quite some perspectives.
Tickets for the concert were 22.55 Euro. However, people could buy the "I love Country" ticket, which allowed access to all Country Music Week Germany events in one city.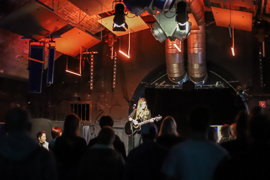 Willie Jones & Tyler Rich – The Artists
The "Special Guest" of the evening was Tenille Arts. A performance on The Bachelor (as a musical act), where she played Moment of Weaknesses lead to her first record deal. When she came back to the show and played another song, I Hate This, that track lead the US and Canadian iTunes Country charts the next day.Her current single is Call You Names.
Tyler Rich is a California-origin country artist, who was born in 1986. His first single was the self-released Radio, followed bya four-track EP, which finally attracted a franchise of Big Machine Records. This lead to another EP in 2018, the self-titled Tyler Rich. The single The Difference made it to the Top 30 of both, the US Country and the US Country Airplay charts. It was a huge success and was for example streamed over three million times on YouTube only. His only 2019 single so far, Leave Her Wild, could absolutely not keep up with that blast..
Willie Jones stepped into the spotlights of media as a finalist of the 2012 X-Factor season. After the show, he did a lot of touring, but the first single release is dated of May 2018 and is called Runs In Our Bloods. Later that year, he released his first EP, Road Waves. His current single is Down For It.
Willie Jones & Tyler Rich – The Show
Right in time at 20:00hrs, Tenille Arts was the first to step on stage. At that time, there were some 50 spectators – finally, there were maybe some 100. Her opening song was Cold Feet. During her 30 minute step, she played a couple of well-known songs like Call your names, but also the lovely Butterfly Effect, which is not yet released. She closed her set with I Hate This and Somebody Like that.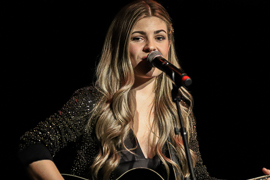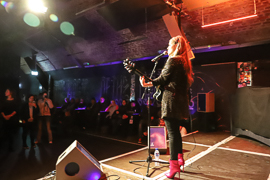 Next on stage was Tyler Rich, who not just played the longest set of the evening – some 50 minutes – but felt to have the strongest fan base at the YUCA that evening. Majorly female admirers cheered to his songs from the very end. Rich emphasized that it was his sixth time in Cologne (first time concert, though) and that the city is one of his worldwide favorites, before he played Driving Home as an opener. He also put in some covers to his set. One was an awesome version of Michael Jackson's Billie Jean, which he also released on his 2018 EP. There was also a medley including covers like No diggity or California by Phantom Planet. There were some originals again like Turn It Up or Made For A Small Town. He concluded his set with Radio, The Difference and It Feels Like Home.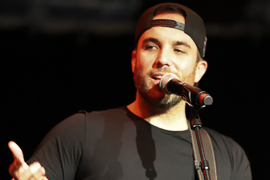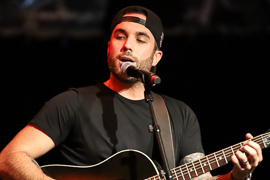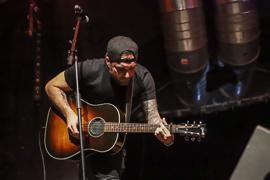 At about 21:40 hrs, Willie Jones started his headline gig. While the two other acts were solo on stage and majorly acted from the microphone position, Jones was joined by a DJ and a guitar player and danced over the whole stage. This setup was very groovy, had a touch of black music, but made the people dance from the very beginning, before songs like Back Home and Slowing Down were performed without DJ. There was also a song about the Nashville Broadway, before he finished his some 45 minute set with Whole Lotta Love.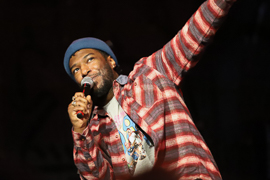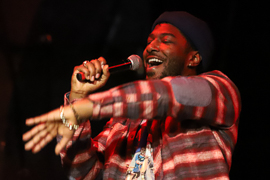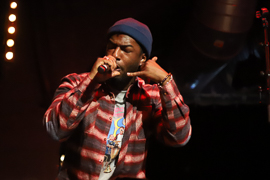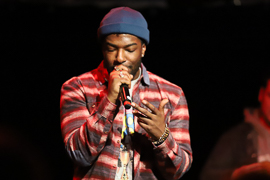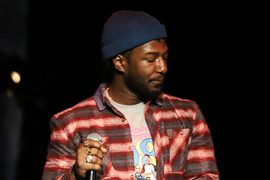 Willie Jones & Tyler Rich – The Gallery
Here are 371 major size pictures of the show. They are located in the concert gallery:
Willie Jones & Tyler Rich – My View
All three acts were an amazing treat. Three very different performances, but all had a big touch of country music. Congrats to Sound of Nashville for the variety selected. Tenille Arts was just enchanting. I loved to see her on stage, smiling to and with the audience and presenting her stories in a very charming way. Tyler Rich showed a great set with a wide range of song – there was even a short rap in his cover medley. I absolutely liked his show and set.
But finally, it was Willie Jones who was the boss on the small stage at YUCA Club Cologne. What an amazing mixture of different music genres – but there is still no doubt that it is country music. You feel the country spirit, you sway to the country groove – but you dance to all the other styles Jones is putting in his music. I felt it was an amazing listen. He is a bit of weird, but does his stuff with a lot of heart – a perfect fit to Cologne. Three great acts – Top Pick!, of course. Bad luck that the attendance was that low – the show was just awesome!
Flyctory.com about Country Music
Here are all Country Music-related postings on Flyctory.com: