Nina Hagen is one of the most iconic entertainers in the German cultural scene. The German "Godmother of Punk" wrote quite a lot of well-known songs, which typically come with straight, harsh messages. On 9th December 2022, Hagen releases her fourteenth studio album Unity. I just had to have a listen.
Nina Hagen – About The Artist
Catharina Hagen was born on 11th March 1955 in East Berlin in the German Democratic Republic. Her parents have been in the entertainment industry as well. When Hagen wanted to become an actress as her mother Eva-Maria, the corresponding offices including Stasi state security service declined this – likely, because her mother was in a relation with  Wolf Biermann, who has later been banished from the G.D.R.. In 1976, she flew to Western Europe and initially became a part of the British punk music scene.
Together with the Nina Hagen Band, she released her first album, a self-titled one, in 1978. Over her career, her albums reached two golden records each in Germany and France. She just had one Top 10 album in Germany, the 1979 Unbehagen, which was also in the Norwegian, Swedish and Austrian charts. Furthermore, her debut was a Top 10 in the Netherlands, which illustrates her influence on the European music scene. Her only Top 10 single was Smack Jack, which placed seventh in Norway in 1982. One fact that underlines Hagen's role in music is that Angela Merkel chose one of her songs for the Great Tattoo held to farewell her as German chancellor.
Nina Hagen – Unity – Track by Track
The twelve song album lasts 43 minutes.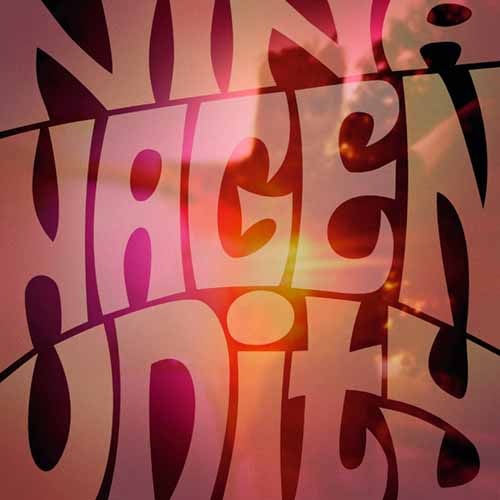 1. Shadrack
The album features a mixture of originals and covers. The opener is based on Shadrack originally written in 1930's by Robert MacGimsey. The song became a hit single for Louis Armstrong in the early 1960's. Nina Hagen does a lot of bass groove with a decent funk touch. Impressive listen.
2. United Women Of The World
The second track of the album is another single release, United Women Of The World. Of course, Nina Hagen is political and social-critic again. This song rather feels like her famous 1980's recordings, but it also makes use of modern sound techniques. While the opener worked with German lyrics, this one is in English. Nina Hagen does what she does best: being straight – and just doing what she feels is appropriate and necessary.
3. Unity
The title track shows how much Nina Hagen loves to experiment with different sounds finally forming her signature sound. Unity sometimes sounds like a world music track with a reggae-alike groove. In the next moment, Nina Hagen mixes spoken word parts or falsetto sections to the sound of the track. The bass is the key instrument of this song.
4. 16 tons
Nina Hagen does country – at least the original song by Merle Travis in 1947 was definitely a country-folk track. Nina Hagen keeps this character, but adds a lot of Hagen-spirit on top. For example, the bass leads to a much groovier sounds. Fun fact: the song has also been covered by Tom Jones – but Nina Hagen's version rather has a touch of his famous Sex Bomb.
5. Atomwaffensperrvertrag
There are likely a few songs in the history of music which are named "Nuclear Non-Profileration Treaty" – that's what Atomwaffensperrvertrag means. Yeah, we can this one in one word in the German language. The way Nina Hagen is putting news-alike and interview-style spoken word parts and instrumental elements into a music potpourri, is more fascinating than the title. It is just magic – her collage of sounds is simply working out.
6. Gib Mir Deine Liebe
The song translates to "Give Me Your Love" and there are birds singing at the beginning of this three minute track. Of course, Nina Hagen does not turn her album into a plushy ballad collection. In fact, this track experiments a lot with electronic distortion. Not my favorite one. even though I enjoy the plot.
7. Venusfliegenfalle
From disarmament treaties to flowers. The seventh song is named "Venus Fly Trap". It is a nicely forward-heading rock track, which just cannot fully concentrate on its rock heart, but works with experimental lyric snippets. This song could be a fail – but Nina Hagen just tuns it into a good listen.
8. Redemption Day
There are surprisingly many country music references on this album. Redemption Day is one of the most obvious ones, as it is based on the 1996 album track by Sheryl Crow. The much I like the Missouri artist, Nina Hagen just turns the song into a cool and unique experience.
9. Geld, Geld, Geld
No, this is no ABBA cover – the song is titled "Money, Money, Money". The song is a dark rocker with synth elements as well. The song feels to touch her 1980's songs again, her sound feels a bit less direct, though.
10. Die Antwort Weiss Ganz Allein Der Wind
Okay, that's indeed a classic. Nina Hagen performs the German lyric version of Bob Dylan's Blowing in the Wind. This translation is rather close to the original. The emotional style of the original works out nicely – but Dylan just did it better.
11. Open My Heart (Dinner Time)
The second last song is a dance pop song with a typical Nina Hagen signature and a lot of synth playing. The periodic vocal samples rather boer
12. It Doesn`t Matter Now (feat. Bob Geldof)
Nina Hagen closes the album with nobody but Bob Geldof – can it be more legendary in this part of Unity? Of course it does, the two artists cover a Bob Geldorf song together. The very contrasting voices work suprisingly well.
Nina Hagen – Unity – Spotify
Here is the album on Spotify:
Nina Hagen – Unity – My View
I have to say that I from time to time really like to listen to Nina Hagen. On the other hand, she is sometimes too straight, too extreme to me. Luckily, Unity simply offers a wide variety of sounds. Nina Hagen delivers great new album, which just does not feel to get boring. Very good listen!
Music in Berlin
Here are all my Music & Media postings related to Berlin:
Christmas-related Attractions
Here are all my Travel postings, which are related to Christmas: