After he failed with a franchise of confectionary stores, Austrian Josef Zotter decided to go into the chocolate business in 1999. His new company from Riegersburg near Graz very early decided to focus on fair trade products and organic produced ingredients. This seems to have been quite a success, which you can very clearly see when you visit the Zotter Erlebniswelt at the company premises. The place, which translates to "Zotter Experience World", combines a chocolate factory tour and the very special Essbarer Tiergarten – the "Edible Animal Park". I had a visit in summer 2021. Here are my thoughts.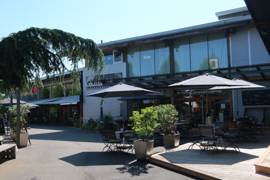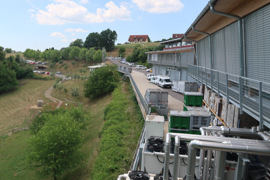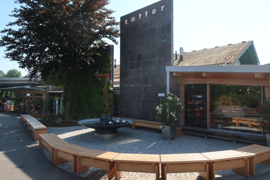 Zotter Chocolate World – Location & Admission
The Zotter Chocolate World and Edible Animal Park is located in Bergl near Riegersburg, The easiest way to get there is by car. It is a 50km / a bit less than one hour drive from Graz, the capital of Styria, to the facilities. The place is popular, but has a lot of free parking. Alternatively, you may go for the S3 commuter rail from Graz to Feldbach station and take a bus from there. The region is beautiful and also offers picturesque villages, castles and other tourist attractions.
The factory site is opening Monday to Saturday from 9:00 to 19:00 hrs. The adult ticket is 18.90 EUR and includes access to all facilities. You should reserve a time slot for the chocolate factory tour well in advance. Tickets for the animal park only are 6.90 EUR (adult price) and do not require reservation.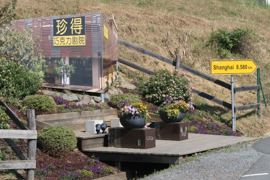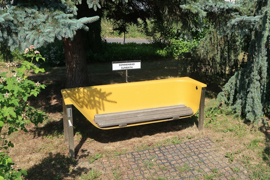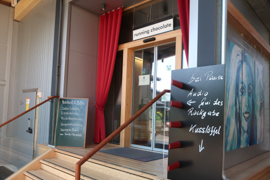 Zotter Chocolate World – The Chocolate Tour
The tour through the chocolate factory site is also named Schoko-Laden-Theater, which is a word mix-up of chocolate, store and theatre. The tour is self-guided, you do start with a video about the franchise (the "Cocoa Cinema") first, though. A bit too much marketing from my perspective. You receive an audio guide, which is also available in multiple languages, and a spoon, which is very important, as the tour is mainly based on two pillars: learning how chocolate is made at this Austrian company (and in general) – and tasting their products as much as you like.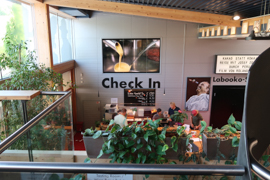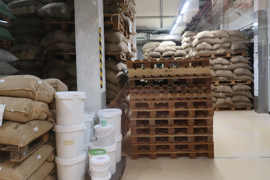 After the cinema part, you start about how cocoa is grown and processed in general. You can see and – where that is sensible also touch and/or taste the intermediate products from the bean to the chocolate. You walk through and over the factory in separated hallways and thereby understand for example, why you have to conche the chocolate. In a later stage of the tour, you learn what is the difference between the different kinds of basic chocolate like milk chocolate, white chocolate or dark chocolate.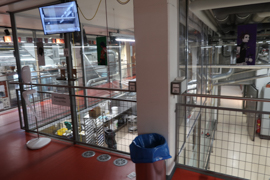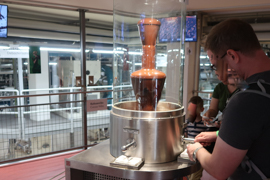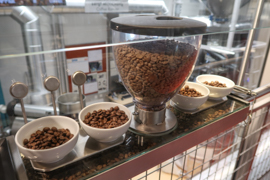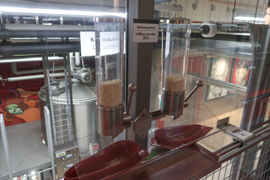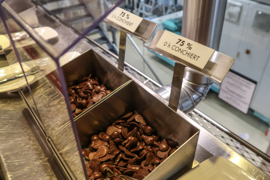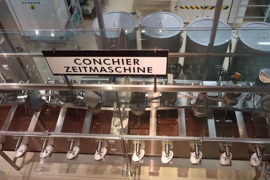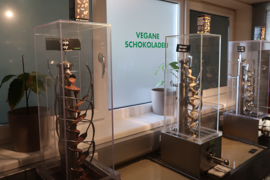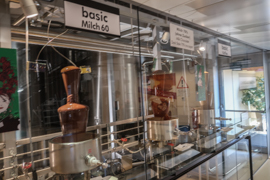 A Tasting Chocolate Paradise
The tour is excellently done, I especially loved the high standard of hygiene they are driving it. Once you are done with the overview how to process chocolate, you are about to taste Zotter's products. The company states that you may try (small chunks of) some 300 different products and flavors, which is really amazing. I did visit a couple of other chocolate place, including the amazing Cologne Chocolate Museum, but this feature is simply outstanding. Don't eat too much before you tour Zotter – and if you are on a diet, don't go for another cheat day than the Zotter visit.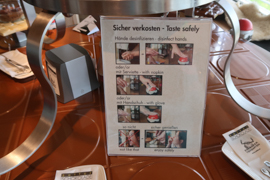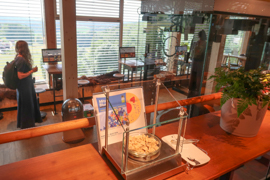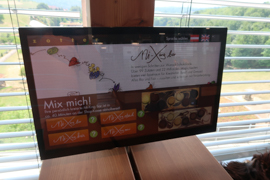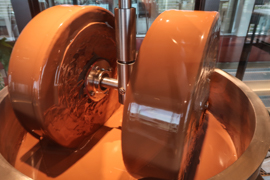 The range of products is really massive and even includes some pralines (provided by a robot) or drinking chocolate (which was the most amazing part to me, but also the ultimate belly-filler). Zotter even does some chocolate alcoholic shots. The tasting stations are nicely arranged and it did not feel too packed, which I really appreciated. Of course, you finish the tour in the factory store, where you can turn you recent chocolate tasting memories into direct commercial support of the Zotter company (see below).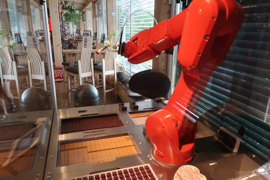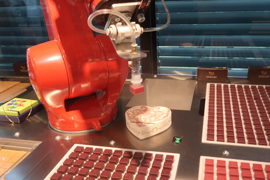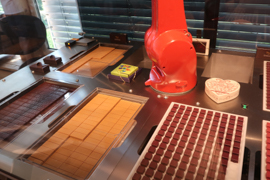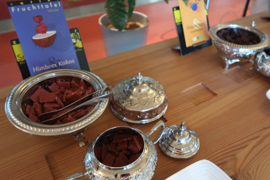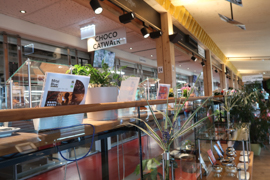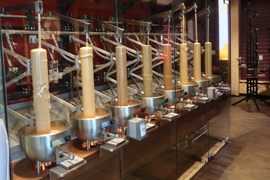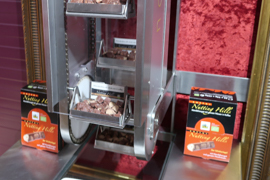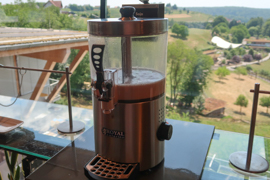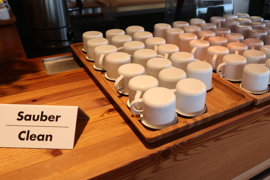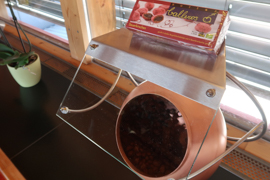 Zotter Chocolate World – "Edible" Animal Park
The idea behind the Essbarer Tiergarten is a very straight and honest approach. The animals which are held there are also used to drive the organic restaurants on the premises, including the larger one in the animal park itself. The habitats of the park are really huge so that the animals really feel to have a good life there. The concept also includes that you won't find any exotic beings in the zoo (apart from visitors, maybe…). If you want to see lions, tigers or monkeys, that's not the place to be – but it is a beautiful, relaxing place, which is a bit of hilly, though.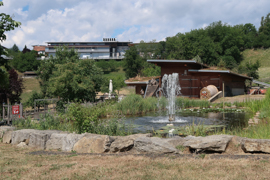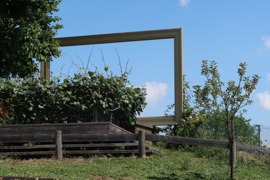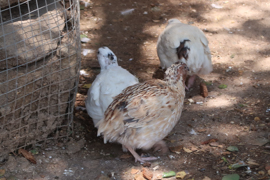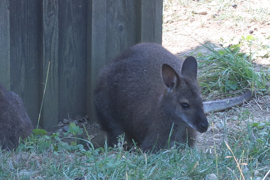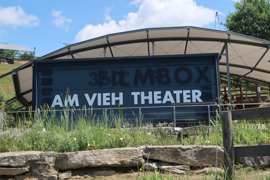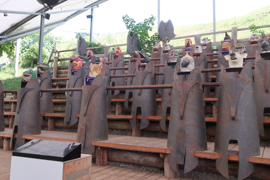 You see that there is a quite nice range of traditional lifestock in this animal park. Before you leave the park, you likely pass the "Chocolate graveyard", which is a funny way to deal with chocolate flavors which finally have not been successful and have been removed from the company's set of products.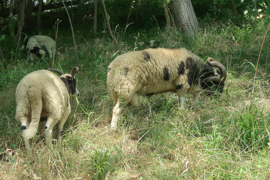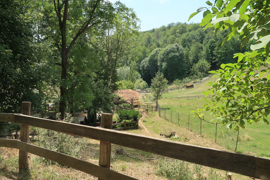 Zotter Chocolate World – Shopping & Dining
Of course, the Zotter Erlebniswelt features a wide space of shopping area, where you can buy all kinds of Zotter chocolates, pralines and other products. You may, also buy some organic produced meat and cheese there. Zotter products are typically in the upper price range, but definitely not a rip-off.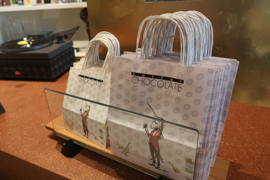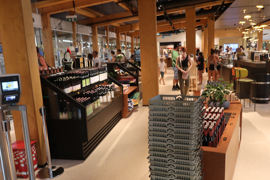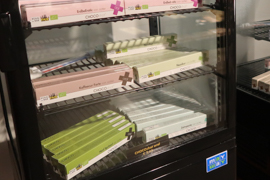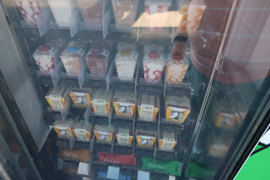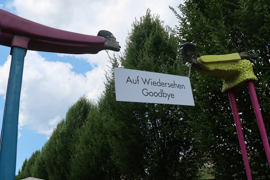 From a very popular sausage grill to a cafe and a restaurant, there is a wide range of options to have a snack or a major bite when you visit the place and need some time to refresh and relax.
Zotter Chocolate World – My View
If you have visited a good chocolate museum, the part of your visit which tells you how do manufacture chocolate might not thrill you that much. Zotter does it well, there is a lot to see and touch, but it is not that special. The tasting part, however, is outstanding and definitely memorable. Yeah, it is a factory tour, it gives you a couple of hundred reasons to spend some money in the stores and restaurants thereafter – but it is really great. And the animal park is a beauty on a sunny day in Styria. I would thus definitely recommend to have a visit – especially if you travel with kids and allow them to have a memorable experience in Austria.
Factory Tours
Here are all my postings about all kinds of Factory Tours:
Flyctory.com in Graz
Here are all my postings related to the Austrian city of Graz: