My trip to the Bodensee / Lake Constance region in summer 2020 brought me to a surprisingly large number of car and technical museums. One of the rather less known places is the Wolfegg Car Museum (Automuseum Wolfegg), which is some forty kilometers away from Friedrichshafen. I had a really good time there.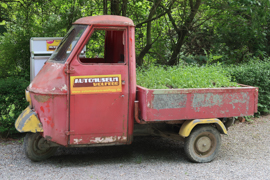 Automuseum Wolfegg – Location & Admission
Wolfegg is a some 3,500 inhabitant village North of Lake Constance. The museum is located in the Northern part of the city, in the castle complex, which leads to a comfortable parking situation. You will likely arrive by car, the A96 autobahn is not too far away. Alternatively, Wolfegg station is about half a kilometer away as well. The museum opened as the Fritz B. Busch car collection – the address is Fritz-B. Busch Weg 1 accordingly. This former exhibition is now located in the Auto & Traktor Museum Bodensee (Car and Tractor Museum Lake Constance).
I just marked the main building of the museum below. The museum also has a second exhibition space across the road (which is of course included in the admission as well).
In the summer months (April to mid November), the museum is opening daily from 10:00 to 18:00 hrs. Winter features reduced opening times from 13:00 to 17:00 hrs Wednesday to Friday and 10:00 to 17:00 hrs on weekends. Adult admission is 8.50 Euro, there is a rebate if you are a member in automobile associations like the German ADAC. I would at least recommend to take 90 minutes for your visit. If you are a car enthusiast, you may need more time.
Automuseum Wolfegg – The Visit – Main Building
As said above, the Automuseum Wolfegg is located in two (separate) sections of Wolfegg Castle. The total exhibition space is some 3,000 square meters – and they are packed. The museum documentation is typically in German only – but as most of the stuff are technical terms anyway, you likely get the meaning anyway. Apart from technical data, many information signs also give statistical information about life at these time, e.g. the Euro (or German Mark) to US Dollar exchange rate.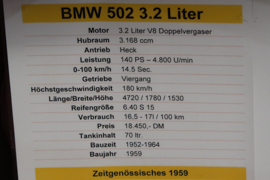 You start your visit in the main building. The room has a touch of an attic. There is a lovely collection of cars and motorbikes there already. The key focus of the museum is collecting cars of the 1960's to 1980's, but there are a couple of "exotic" cars as well. On top of that, there are a lot of automobile memorabilia and entertaining items as well. Thus, even if you are not into cars too much (or if you have to visit the museum with somebody, who loves them much more than you do…), you will have some fun as well.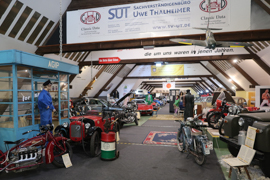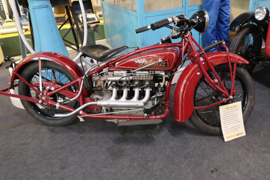 I guess that for many visitors, the rather old cars are the highlight of their visit. I for example loved to see the Lancia Delta HF Integrale and the Subaru Impreza WRX,. two rally car – alike vehicles, which are among my all-time favorites. The museum also owns a historic Porsche car signed by German Rallye Racing idol Walter Röhrl. The museum also tells you some anecdotes. For example, the sign you see on the pictures below says, When we had a test drive, we were wondering why this car is only running 170kph … Until we understood that it has a miles per hour speedometer.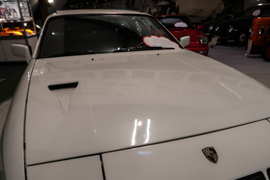 Next stop: Downstairs
When you reached the end of this exhibition space, you head downstairs to the lower part of the main exhibition building. This section, which is significantly smaller, majorly rather historic cars. One key exhibit in there is a Mercedes-Benz car, which has a approved mileage of over one million kilometers. During your last steps in this building, you visit some cars of a local Formula Student racing team.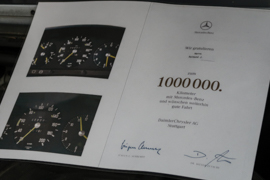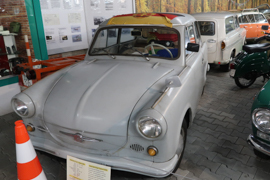 Automuseum Wolfegg – The Visit – Second Building
The walk to the second part of the museum is really just a few steps, so that it is also not that bothering in case of adverse weather. Again, this area comes with two levels, but this time you enter the museum space on the lower floor. There are majorly slightly newer cars. On of the key topics are one-wheeled car trailers and their usage, which even includes minor caravan solutions. There are a lot of other items on the lower floor like car memorabilia and scaling models.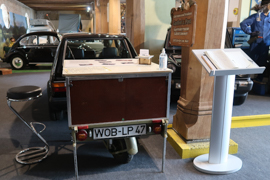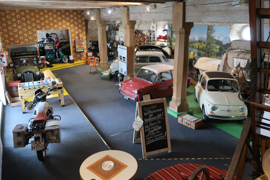 The upper floor of the second building features a major part of the motorcycle collection of the museum. There are also some historic vehicles and an exhibition about the original founder of this museum.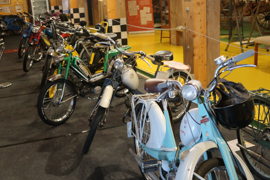 An Exhibition about a Department Storee
Last, but not least, Automuseum Wolfegg features a section, which is not at all related to cars: right across the street, there is the historic Kaufhaus Ott (Ott Department Store). The exhibition tells about the long history of this local shopping giant. The exhibition is much more interesting than it might sound at first sight, as it tells so much about traditing, especially at the beginning of this traditional franchise.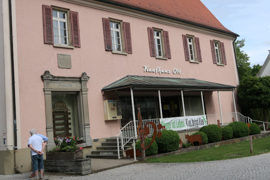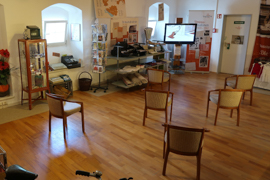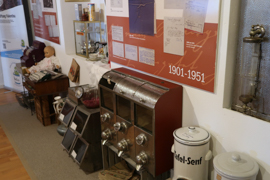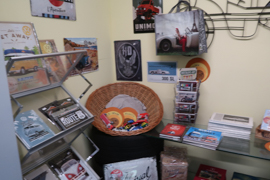 Automuseum Wolfegg – My View
The museum is not located right at Lake Constance, so that it may not be on the top of your bucket list if you have a visit in that part of Southern Germany. If you like cars or historic technology, it is however definitely worth the detour. So many interesting exhibits at an impressive location. The department store historic exhibition is the hidden gem – but you will enjoy the full visit, I am sure.
Lake Constance (Bodensee)
Here are more postings related to Lake Constance (Bodensee) region:
Flyctory.com – List of all Media Review
Here is the list of all my Media Reviews (majorly music):