If you know the name Carlo Pedersoli by heart, then you are likely ready to head to Berlin since 27th June 2021. He is most famous as Bud Spencer acting in Italo-Western movies, often side by side with Mario Girotti – or Terence Hill, as you likely know him. Bud Spencer, who has a lot of more talents and professions, is not just extremely popular in Italy, but also in Germany. Thus, it is maybe not suprising that five years after his death, a museum is honoring this great Italian. I was gifted to visit the museum just a couple of days after opening.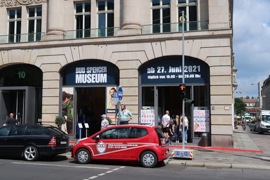 Bud Spencer Museum – Location & Admission
The Bud Spencer Museum is located right at Under den Linden, the boulevard street in the heart of the German capital. You can spot the Brandenburg Gate from the museum, the TV Tower at the Alexanderplatz is just a short walk away and many more attractions are around.
The museum is opening daily, 10:00 to 20:00 hrs. They plan to have Bud Spencer nights and concerts. The adult admission is twelve Euro. There are also family tickets.
Carlo Pedersoli / Bud Spencer – Some Bio
Carlo Pedersoli was born on 31st October 1929 in Naples, Italy. He initially was not in acting at all. He started to study chemistry and was a very successful swimmer. Pedersoli won at least one title in the Italian National Swimming Championships ten years in a row (partially in breaststroke, partially freestyle). The Italian represented his country twice at the Olympic Games, 1952 in Helsinki and 1956 in Melbourne. Pedersoli was also a national team water polo player. As in the meantime, he also lived for in South America for a short time, he studied laws and completed the education in 1957. During that time, he played in some bit-part player roles. He did not want to become an actor. In 1959, he played the first time alongside Terence Hill. In 1967 he played the first major role in Dio perdona … io no!, together with Terence Hill. At that time, he also started to use his famous actor name Bud Spencer. In the museum, you will learn that it is in fact a reference to Pedersoli's favorite actor at that time, Spencer Tracy – and a quite famous American beer brand.
The first movies at that time were serious Western movies – but more and more, the producers recognized that the people liked the loose and humorous way the stories are told. Especially in the 1970's and 1980's, the movies had massive popularity. There are even movies with different dubbing versions to improve the irony in the stories. Even after the Western movies more and more did not work out that well, Bud Spencer stayed a very famous actor. However, he has also been a very enthusiastic musician. Furthermore, he loved to be a pilot and founded Mistral Air, which was rebranded in 2019 to Poste Air Cargo. He died on 27th June 2016 in Rome.
Bud Spencer Museum – The Visit
After passing the lobby area, the first section you visit is the cinema / movie area. They ran a very interesting documentation about Bud Spencer and his life there (in German). I really recommend to watch it, it includes some very interesting facts.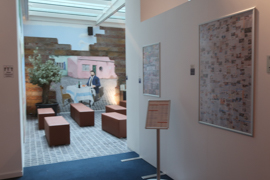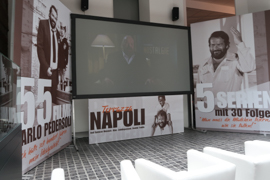 The central area of the museum is something like the "Movie Memorabilia" section. I personally loved the movie scenes in building bricks, but in fact most people would see other highlights. Two movie settings (one with a lifesize figure) dominate the setting. People of course love the two original cars, the red and yellow buggy, based on a VW Beetle, and the Ford Escort MK1, both used at … altrimenti ci arrabbiamo! (German: Zwei wie Pech und Schwefel). There are also two interesting items from the Pari e dispari (German: Zwei sind nicht zu bremsen) movie: The ice vending car and the original pinball machine. The section also features a lot of other items and merchandise.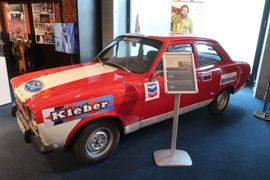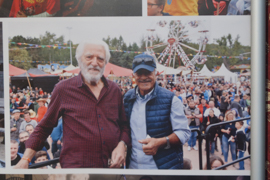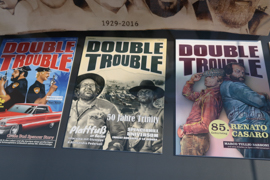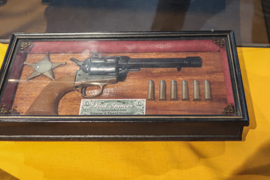 A full Bio of Bud Spencer in some displays
A bit of hidden behind the cinema area is a section, which is looking at the whole life of Carlo Pedersoli. Here, you also learn about his other professions like pilot and airport manager, swimmer or musician. Of course, his acting life is reflected here – as well as his death and the international reactions on it. There are a lot of interesting items – even very personal things like his birth certificate. I liked that even the space is not that large, there is a lot of information on it. One reason are the many screens in that area – but there are also QR codes which lead you to more information on your smartphone by an audio guide.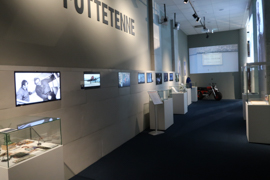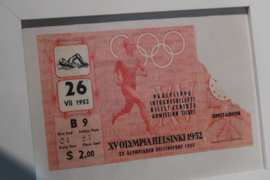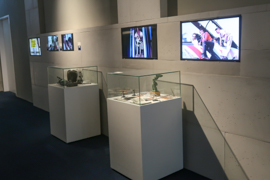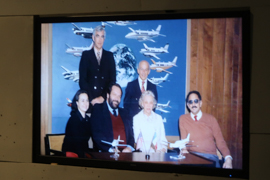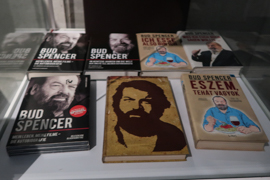 If you are heading towards the exit, there is a section which is concentrated on Bud Spencer as an actor again. You can also see all the rewards he received for his life in that part of the entertainment industry. I liked the idea that at two pillars, visitors can put their wishes and comments about the artist and the museum.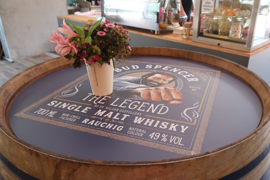 Bud Spencer Museum – Services & Shop
The lobby area with the (official!) Bud Spencer fan shop is definitely a place fans will love. The staff there was really friendly and helpful, as in the whole museum. You could feel their enthusiasm. An arcade allows you to play the Bud Spencer & Terence Hill video game.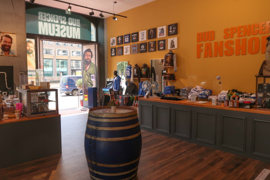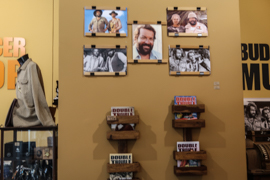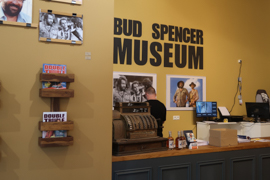 There is also a small bar and ice cream sale, which is planned to be enhanced in the future. They also sell ice cream. I read in one article that it is made by the Gelateria Girotti, the legendary ice cream store still driven by Terence Hill – but I can hardly believe that this is true.
Bud Spencer Museum – My View
You have to love Bud Spencer (or better: him and Terence Hill) to get the fascination of this place. But as many Germans have that, many of them will definitely enjoy the visit. The museum is done with a lot of love – and I am amazed how many original items they received to be in display. If you are interested in this part of movie history or just want to dip into the bio of a multi-talented famous Italian, you will have a good time.
Travel in Berlin
Here are all travel postings related to Berlin: