Four Christmas song on a small EP: I just liked the sound of Tom Aquinas when his XMas Greetings became available to me on a promotion platform. Here are my thoughts about his music (which he is calling an album), which have been released on 22nd October 2021.
Tom Aquinas – About The Artist
Tom Aquinas is originally named Tom Peters. He is from Bocholt. Though being in music in different genres, his key profession is in marketing consulting. The collection Xmas Greetings of four songs is his first longer release, also because he was majorly on stage as an instrumentalist beforehand. He is nowadays based in Duisburg, Germany.
Tom Aquinas – XMas Greetings – Track by Track
The four songs of XMas Greetings last 16 minutes. My promo kit also includes the four songs as instrumental tracks as well as three karaoke versions.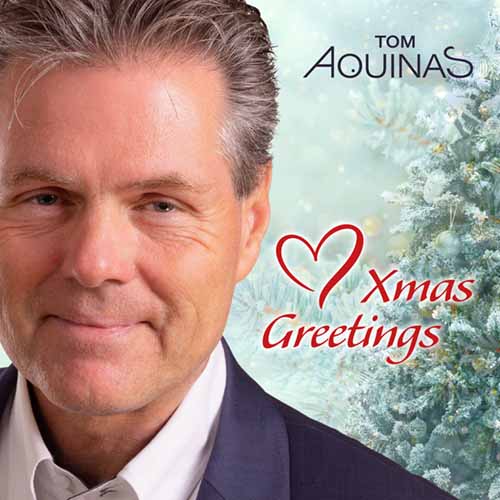 1. Merry Christmas
The opening song is a nice, kitschy Christmas track. A bit too many jingle bells in my point of view, but therefor, the song comes with a nice 1980's touch. If you look for Christmas the emotional way this year, Merry Christmas is already a good hint that you might go for these four songs.
2. Your Smile (on Christmas)
The bells are still way, the song is a bit more on the ballad side. To me, this one is a bit too emotional and feels like a schlager song in English. Maybe a track if you want to be very romantic under the Christmas tree – but beware: the song is just 4:17 minutes. You need to hurry.
3. Snowflakes
After Tom Aquinas is almost yelling Snow is falling down on me, the song turns into a rather slow verse. Luckily, there are more powerful and almost angry parts later. There is even a guitar solo towards the end of the song. Santa is rocking now!
4. Peace grows on Christmas
In this song, Aquinas combines spoken word parts with rather dramatic melodies. This song does not feel too much like the holiday season, but I feel it has a nice touch.
Tom Aquinas – XMas Greetings – Spotify
Here are Tom Aquinas XMas Greetings on Spotify:
Tom Aquinas – XMas Greetings – My View
I like those four-song XMas Greetings. Sometimes, the songs feel to be a bit of naive and you even lack a bit of quality of the sound, but on the positive side, you get four very different, straight, self-written Christmas songs. No Silent Night or All I Want For Christmas Is You. The EP is not good enough for a very high ranking. But it is a solid sound and at least a nice alternative option for your holidays.
Travel – Cologne Region Top Pick!s
Here are all travel postings of the region around Cologne, which received a Top Pick! rating:
Flyctory.com about Christmas
Here are all Flyctory.com postings which deal with Christmas in any way: