C2C Country To Country in Berlin 2020 – time to start the second edition of the festival on 6th March 2020. Before the main acts opened the Verti Music Hall, there were already quite some acts for the fans on the minor stages around Mercedes Benz Arena. Here are my impressions of Day 1.
This posting comes with 332 major size pictures in the concert galleries.
C2C Berlin 2020 – Day 1 – Side Stages Lineup
Even though the Friday schedule wasa a bit shorter on the minor stages, there were some quite interesting acts already. Tenille Arts, for example, has quite some fan base in Germany. The Pindeck Stage featured Tim Hicks and Willie Jones. King Calaway had an appearance in German national TV in the morning. There are also some acts, which are already frequent visitors of Germany, like Kenny Forster, Twinnie or Austin Jenckes.
C2C Berlin 2020 – Day 1 – Afternoon Side Stage Shows
Due to the press conference (see Splitter Stories), my side stage visits just started around 14:30 hrs. I first followed Twinnie to her Townsquare Stage appearance. There were just few people waiting at the beginning, but as there are quite some people passing by, her audience increased over her set, which contained songs of the new album.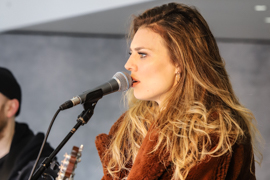 She was followed by Kenny Foster. I just had about one song of his set, as I wanted to see another act as well. Again, he proofed his musical potential and strength.
After freezing outside, I went to the nice Pindeck Stage in the Bowling arena and had a look at the set of Willie Jones. Amazing artist and a lot of fun – like at his Cologne concert in October 2019.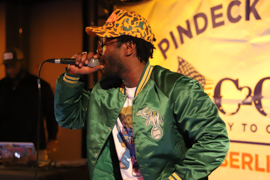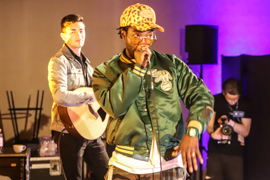 I finished the day with a short visit at Nik Wallner, who is the only artist at the C2C Berlin 2020 singing in German. Despite the weather was really rubbish (and went even worse during the set), he had a nice touch on the people and showed a good performance.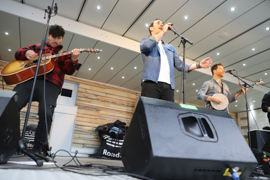 C2C Berlin 2020 – Day 1 – Spotlight Stage
Compared to 2019, the Spotlight Stage moved inside the main hall of Verti Music Hall. I feel it is a good upgrade for the spectators – unfortunately, it may be a bad one to take pictures of the acts.
Caylee Hammack opened the Spotlight Stage, which is installed to make use of the main stage maintenance times between the acts. She showed a really inspiring show and attracted the crowds.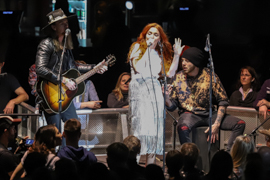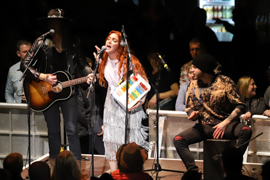 Similarly, Kyle Daniel made use of his slot between Lindsay Ell and The Cadillac Three. Very good music with his impressive voice.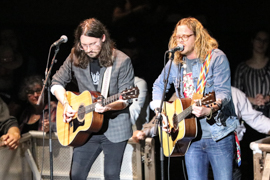 The final act on Spotlight Stage was the amazing Austin Jenckes. Another superb artist for the intimate stage, who impressed the crowds with his amazing voice and songs.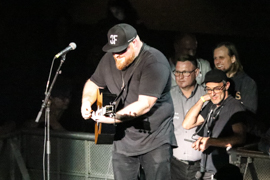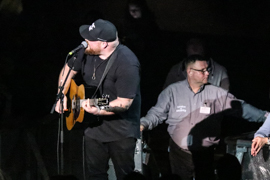 C2C Berlin 2020 – Day 1 Side Stages – The Gallery
There are 332 pictures of the side stages, first day. You find them in the C2C Berlin Gallery Group of the concert galleries:
Postings about Concerts
All postings about  concerts I visited:
Flyctory.com in Berlin
Here are all postings related to the German capital: