The first Sound of Nashville show of the year – it felt really good to be back close to the stage after the festive break. The lineup for the show on 24th January 2020 in Cologne's Carlswerk Victoria was definitely a great one: Brett Eldredge is a big name in the US country music business – and whenever I have the chance to see Lauren Jenkins, I feel very special and happy anyway. Thus, I really looked forward to the show, even though I knew it will be a great one.
This posting comes with a 307 major size picture gallery, which is part of the concert galleries.
Carlswerk Victoria – About The Venue
Similar to its minor sister, the Club Volta, from where I reported of the Logan Mize show in October 2019, the Carlswerk Victoria is quite a new – and comparably large – venue. It can hold up to 1,600 spectators. It is located in a former industrial zone, the area also features some traditional Cologne venues, the Palladium and the E-Werk. A new parking garage is right next to the venue.
In pre-sale tickets for the show were 38 Euro. There were some 700 spectators in the show, which lead to a good, but not too packed atmosphere.
About The Artists
Lauren Jenkins is one of the Featured Artists of Flyctory.com, which means that I personally decided to support these acts in an increased way, e.g. with more publicity or higher quality support of pictures. Thus, you will find masses of information about her on this website. Lauren is in Germany for the third time within less than one year. Just a couple of days before her UK and European tour, she released two amazing Bruce Springsteen covers, Stolen Car and Hungry Heart.
Brett Eldredge amazed the German fans as one of the headliners of the first Country 2 Country festival here, the C2C Berlin 2019. Born 1986 in Illinois, Eldredge quite late became a professional musician at the age of 24. None of his four studio albums so far had a worse US Country Chart peak position than second place, several of his songs topped to US Country Airplay charts. Thereby, he is nearly as successful in Canada as he is in his home country.
Brett Eldredge & Lauren Jenkins – The Show
Lauren Jenkins started the show right in time at 20:00 hrs. Her setlist majorly contained already published songs, which her fans could vote for for each show. She played guitar only, no other instruments. Some of the songs she played were Hungry Heart and Give Up The Ghost. Lauren explained a lot about the songs and their story and background, especially before the fifth song she played, No Saint. One song was already a preview to the new album, before she finished with Running Out Of Road. The set took 30 minutes.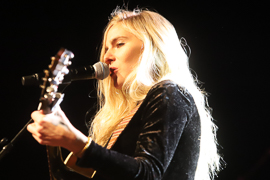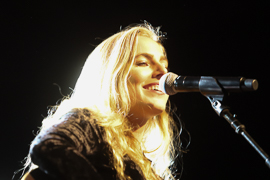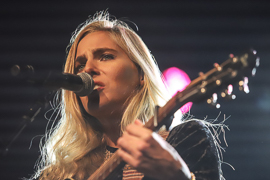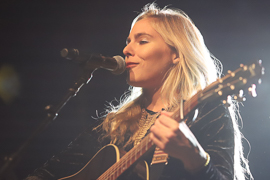 After a fifteen minute intermission, Brett Eldredge started his performance on time. The beginning of his set featured songs like Somethin' I'm Good At, Don't ya or Love Someone. Due to some communication problems between organziers, management and security, I did not get too much of this period. Like in Berlin 2019, one of the highlights of Eldredge's set was Queen's Crazy Litte Thing Called Love and two acoustic songs towards the midde of the set. Especially Raymond gave a very special and intimate atmosphere in the venue. For these songs, Eldredge also made longer moderations and explained the background of the songs. The last songs before the encore were Mean To Me, Lose My Mind and Wanna Be That Song. The show ended at 22:08 hrs after he and the five-man band had added One Mississippi and Beat Of The Music.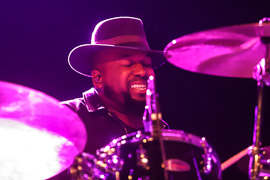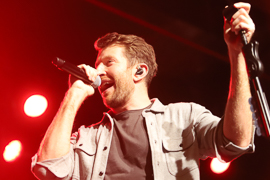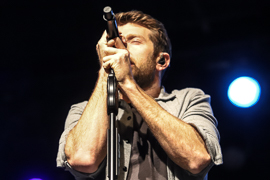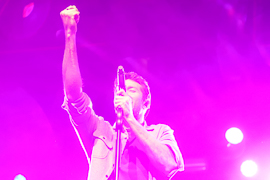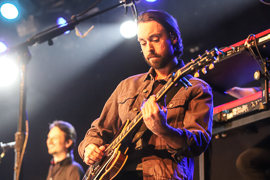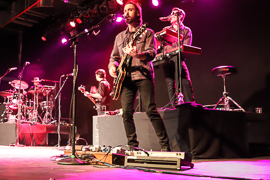 Brett Eldredge & Lauren Jenkins – The Gallery
I publishes 307 major size pictures of the concert the concert galleries:
Brett Eldredge & Lauren Jenkins – My View
Yes, I am just not as neutral as I should when Lauren Jenkins is on stage. However, she gives you an easy job to judge on her anyway. She again did a great set, the people love her music, love to meet her on stage – that she even learned some German words like "Ich habe Euch lieb" (I love you) were just very cute. Glad to see her soon again – you feel every second how much she enjoys what she is doing… Even in the very back corner of a comparably large venue.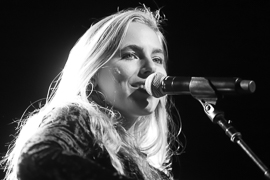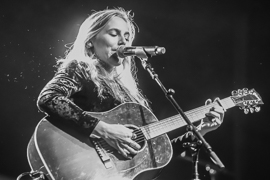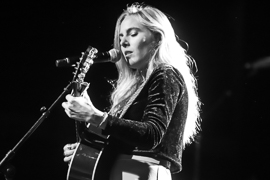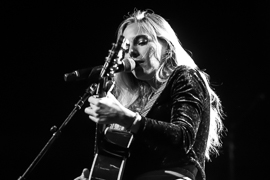 I have to admit that I had to struggle a bit with Brett Eldredge's concert before the acoustic set. The beginning was great, the end was amazing and the acoustic set was my personal highlight of the show. Overall, I really loved what he did on stage, the sound of his band was really great, you saw how he enjoyed playing in Cologne and even stepping into the audience at the end of the concert. Well done and hope to see you again soon in Cologne, Brett!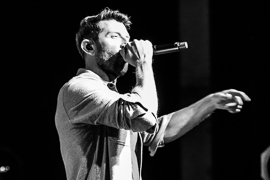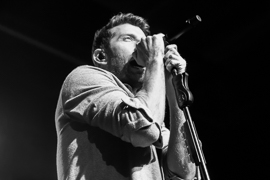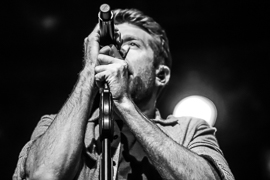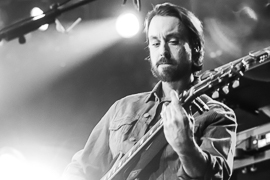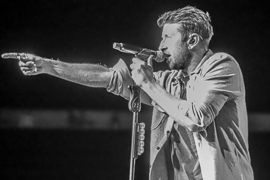 More About Lauren Jenkins
Here are all other Flyctory.com postings related to the US country artist Lauren Jenkins:
Postings about Concerts
All postings about  concerts I visited: