Unfortunately, my work schedule on the Championship week Wednesday was a bit busy, so that I had to rush from a home office meeting right to LANXESSarena to arrive in the middle of the first of the match of our Indian Divij Sharan, who was facing – with new partner Tennys Sandgren (USA) – the highly favorite team Oliver Marach (Austria) and Mate Pavic (Croatia). The second-seeded had just gained their first break in the first set and thus lead 4-2 at own serve when I arrived at Court 1 for this First Round match.
This coverage is done in collaboration with 

This posting comes with 151 major size pictures in the sports gallery.
Sharan / Sandgren – Marach / Pavic – The Match
To be straight, the match did not have too many thrills towards the end of first set. Practically all service games were very straight, the returning team typically had trouble to get into the point at all. The Austrian-Croatian favorites definitely made a slightly impression here and had few more chances and rallies in this period. Overall, no game was at risk for the servers, so that finally Marach and Pavic walked the first set home – 6-4 for the favorites.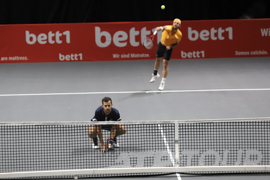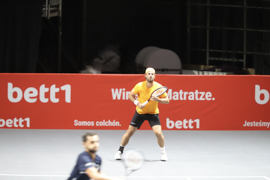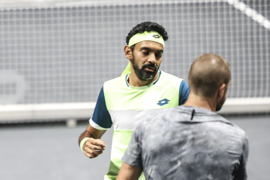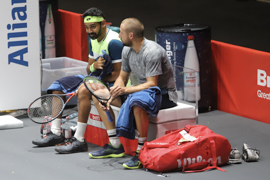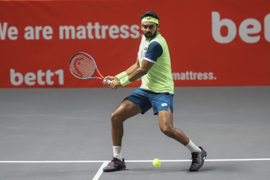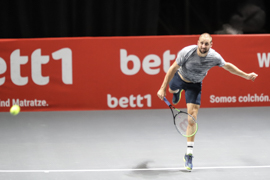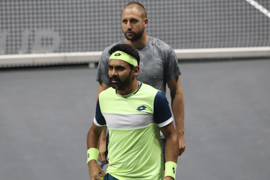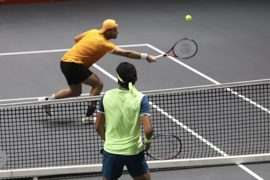 The second set looked very similar at the beginning. There was not a piece of chance against the server in the first four matches. Overall, most of the points were directly or indirectly decided by the serve and the chance to get into a proper rally for the receiving team was extremely rare. If you had the chance, you would have to convert it – and that is exactly what Marach and Pavic did in the fifth game, in which Sandgren served significantly worse than before and gave the opportunity to some hammering returns. Quadruple break point against Sandgren's serve – no doubt that their opponents would grab one of these. This completely broke the spirit of the underdogs – so that the team in lead could afford a comparably weak service game before they broke Sharan as well. 4-6 2-6 – the two weeks of Cologne had come to an end for Divij Sharan and his partner.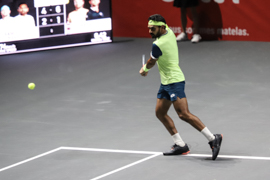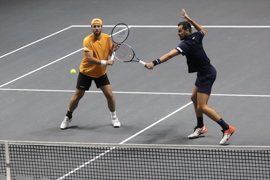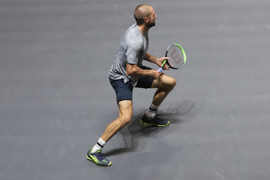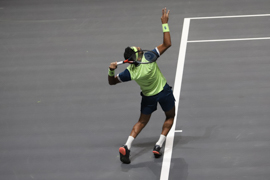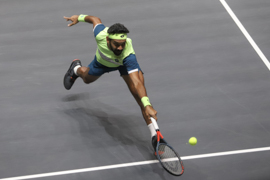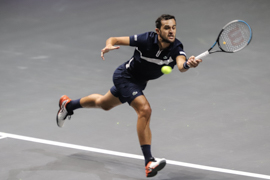 Sharan / Sandgren – Marach / Pavic – My View
Definitely, Sharan had a bit of bad luck at the bett1HULKS. Being drawn against the final winner of the doubles competition on first week unfortunate – Marach and Pavic finally even felt stronger and gave their opponents no chance in this match. The seeded pairing showed a very convincing performance and will likely be a challenge for many teams at the bett1HULKS Championship. The following teams definitely need to give these guys more rallies and less easy points.
Sharan / Sandgren – Marach / Pavic – Gallery
Here is the match gallery with 151 major pictures in the sports gallery section:
See the bett1HULK Tournaments 2020 Gallery group for more pictures.
Travel Postings in the Cologne Region
Here are all Flyctory.com travel postings of the region around Cologne:
bett1HULKS on Flyctory.com
Everything about the bett1HULKS ATP tournaments in Cologne: