The Christmas business is more and more turning towards TVs, toys and other stuff, while the music industry is doing fewer releases in December. A good opportunity to have a look at music from my home town Cologne on 2nd December 2022: the band Neufundland (which is indeed the German word for Newfoundland) released their new album Grind. I already had a listen.
Neufundland – About The Artists
Neufundland is modern German rock band. They released two albums so far, the 2017 Wir werden niemals fertig sein and the 2019 Scham. The band is nowadays a quartet consisting of Fabian Langer, Fabian Mohn, Robin Lussu and Niklas Stade. Already before the release of Grind, they announced that the band will stop working together, due to lack of time.
Neufundland – Grind – Track by Track
The ten track album lasts 31 minutes.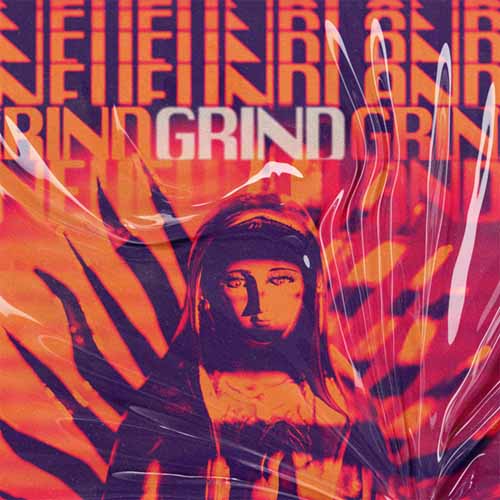 1. Kein Scherz
Grind starts with three previously released songs. Kein Scherz ("No joke") is a typical indie-rocker with distorted sounds and a touch of punk. Catching sound, even though I would not rate this one to be one of the top listens of the album.
2. Streiflicht
Less distortion, more echo – and a lot of echo: In Streiflicht, Neufundland again experiment with different sound. The melody reminds me of Neue Deutsche Welle tracks, but the sound as such is too modern to remind of the 1980's
3. Jeder Liebe ihre Zeit
Jeder Liebe ihre Zeit has been the last single release before the album. Out of the set of three opening songs, this one is my favorite. A bit of sad in sound, but overall a nice indie rocker with a cool bass groove.
4. Vergangenheit
The title of the first song, which is new to Neufundland fans, translated to "Past". The Cologne quartet pushes their guitars and bass from the very first moment. Especially the bass is taking a leading role in the song and leads to an electrifying groove. Good one.
5. Vino
The memorable chorus of Vino has been finally persuading me to put some Flyctory.com spotlight on this farewell album. The song beautifully merges into the other tracks of the album – but nonetheless, it feels outstanding.
6. Bleiben will ich, wo ich nie gewesen bin
This four minute listen (the longest song of the album) cannot deny a certain monotony. Nonetheless, I really enjoy to listen to it. It just comes with a special spirit. And a bit of musical boredom beautifully suits to the howling guitar and the vocals.
7. Nichts zu verstehen
Nichts zu verstehen's most characteristic element are the guitar lines. Overall, the song does not add too many new ideas to Grind. The finale is very virtuous and experimental.
8. Gemachte Zeit
This song starts with a some twenty seconds interview-alike spoken word part. Thereafter, Neufundland let the guitar speak. The lyrics are about that everything is planned and needs to fit perfectly – from a perfect CV to plastic surgery. One of my favorites of the album.
9. Steine
These 2:29 minutes are about "Stones". The song has a nice punk texture. Great listen, which experiments with some sounds towards the end.
10. Schnee
The closing song Schnee ("Snow") has a very groovy sound and almost feels like a dark blues rock song. Another pleasing recording by Neufundland.
Neufundland – Grind – Spotify
Here is Grind on Spotify:
Neufundland – Grind – My View
Grind comes with some really cool recordings, which lead to a perfect farewell. You cannot deny that this also means that there are some weak spots, but overall, these sounds from my home town receive a thumbs up.
Rheinland Music 2022
Here are all my Music & Media postings related to the larger Cologne region in 2022:
Spain – Travel Postings
Here are all my Travel postings related to Spain: