The Munich Toy Museum is one of these typical hidden gems you find in many cities. Right in the city center, you more or less just have a sign at an historic tower which guides you to this exhibition. Here are my thoughts about the privately owned journey through enjoyable childhood memories.
Munich Toy Museum – Location & Admission
The museum is located right at Marienplatz, in the heart of Munich, in a tower of the old townhall of Munich. A couple of core visits of the Bavarian capital are in short walking distance, like the Dallmayr coffee house, the Viktualienmarkt and the Hofbräuhaus. A memory plaque reminds of the Nazi cruelties happening in that place between 1938 and 1945.
Adult admission is 6 Euro, kids under 17 years are two Euro. A family of two adults and up to three kids can visit the museum for the entrance fee of the parents, i.e. 12 Euro. The museum is opening daily from 10:00 to 17:30 hrs. Key signs of the exhibition are in German and English. Some minor ones might be German only.
I did my visit of the museum in December 2019 already – so please do not be confused by the Christmas Market you see on the city pictures.
Munich Toy Museum – The Visit
During your visit, you more and more climb up the Munich City Hall tower. The museum is concentrating on very classic toys until the very early 1970's – or vice versa, there are no electronic toys or the 1980's action figures. Vice versa, if you like wooden or tin toys, puppets, plush or model trains and steam engines, you will love the place and might spent quite a bunch of times in there. The number of exhibits are sheer countless.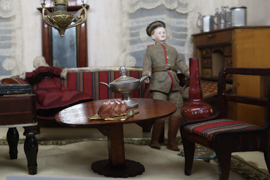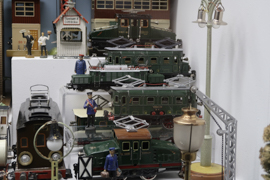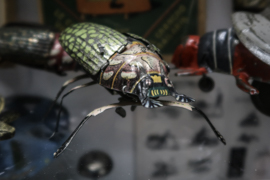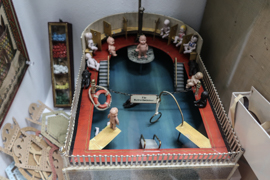 The museum has a couple of outstanding exhibits as well. One of them is definitely the first dressed Barbie puppet, which has been released in the late 1950's. There are also special sections on major German toy manifacturers like Märklin or the plush empire Steiff.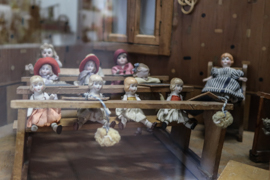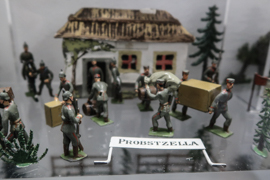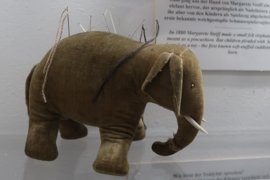 Munich Toy Museum – My View
I absolutely loved my visit at the Munich Toy Museum. Even though the museum rather features items which have been produced way before my childhood, it feels like a travel back to your own young ages. In contrast to other toy museums, I also like the really good condition of almost all exhibits. This place is very central – so if you feel like a just doing something beautiful when in central Munich.
"Travel with Kids" Postings
Here are all postings about locations I recommend to visit with kids:
Flyctory.com in Munich
Here are all other Flyctory.com postings related to Greater Munich: