With Flyctory.com growing stronger and stronger in music, not just country music, there are some artists, which frequently pop up in postings on my website. Thus, I decided to give you the opportunity to browse by these artists, similar to the opportunity to search geographically. I only listed acts in here as Featured Artists, who at least appear in three to five postings (with significant contents).
Flyctory.com – List of Featured Artists
Here are the musical acts which frequently appear on Flyctory.com. The sort order is alphabetical by first name.
Jake Morrell
Jake is an amazingly talented artist, who is originally from Norfolk, England. I first got in contact with his amazing song Englishman, which was one of my favorites at the C2C 2019 series. I later met him at The British Country Music Festival and at the 2020 C2C in Berlin. I feel he has a massive potential to become even bigger in the British and international country music scene. Great music, great guy!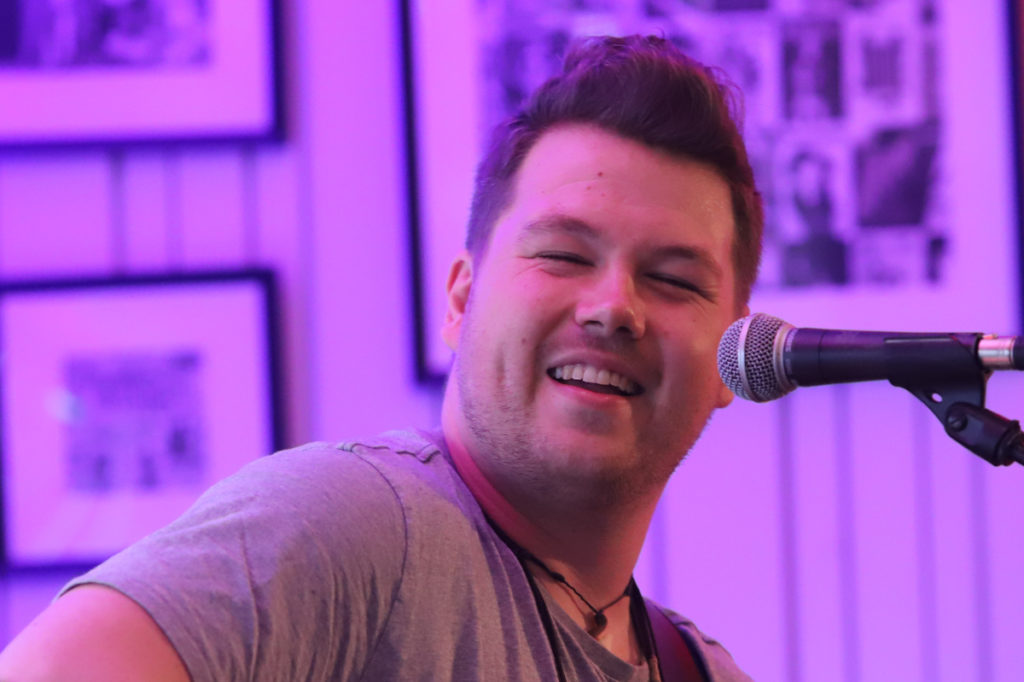 Kenny Foster
Kenny Forster is a very underrated country music artist to me. For the first time, he impressed me with singing a Shallow duet version with Twinnie at the C2C 2019 in Berlin. I also got to meet him one week later in London and at a nice songwriters round in the Nashville Listening Room. He is an excellent songwriter, who is able to do very straight, ironic lyrics, a wide range from thoughtful to entertaining stories. I absolute recommend to see him live on stage.
Lauren Jenkins
Seeing her on stage at the C2C 2019 in Berlin was my first touch point with Lauren Jenkins. I was able to buy her album No Saint there and was one of the first media who published a review of this masterpiece. Lauren is an amazing country music artist to me, who makes it to Germany twice this year. The picture below was taken at the CMA Fest 2019, where she could also impress worldwide fans. It will be very interesting to follow this emerging artist and excellent live performer in the future.
Nik Wallner
Nik is the only act on my list of Featured Artists, who is performing in German. The charismatic Southern German from the Tegernsee region may be quite at the beginning of his career, but he is already getting quite some attendance in the German country music scene. For example his eight (!!) appearances during the 2020 C2C in Berlin were very well recepted. I am looking forward to join Nik on the next steps of his musical career.
Sarah Darling
Sarah Darling, originally from Iowa, has a huge fan base in the UK nowadays. One of the key factors is that her husband is from England. Her latest album, Wonderland, topped the UK country charts for several weeks. She has a lovely voice and a great stage appearance. Like many other artists on that page, I fell in love to her music during the Country 2 Country 2019 in Berlin. I highly value her as a lovely person off stage as well.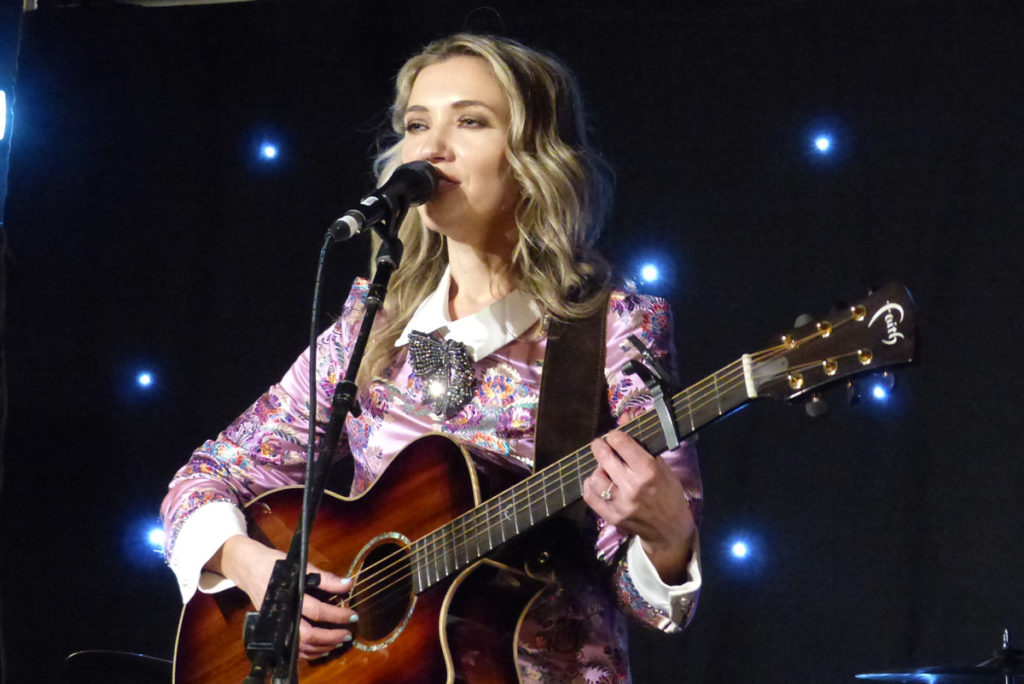 Twinnie
I have to admit, I just fell in love with that young lady from the very first moment I saw her at a country music stage at the C2C 2019 in Berlin. I have to be very precise here, as Twinnie Lee Moore's career also had some time in the musical business – she performed in my favorite one Rock of Ages in one of the very first performances I ever saw. In her straight way of writing songs and how dares to express herself – it is simply just what she feels.
Vic Allen
Compared to Catherine McGrath and especially to Twinnie, Vic Allen has some steps to take on the career ladder. I don't know exactly how I ran into her music any more, but I feel the Norwich-origin young British country singer is a great talent. She is fully independent and does all the management by herself. Nowadays, I am very happy to call her friend. Her songs made it a couple of times to my Country Music Picks. Furthermore, I loved to enjoy her live on stage when she played a small gig at the Write Like A Girl series in Camden, London.
"Weird Al" Yankovic
I still have been at school when this musical love started: in 1996, his song Amish Paradise just had a minor entry in the German charts – but from that moment on, I started to love the parodies of Weird Al Yankovic. I don't have an exact number, but I roughly made it to 15 to 20 shows of him (most of them in the USA) since I saw him for the very first time in Myrtle Beach, SC, in 2004. As I typically try to follow any of his tours, it is not that surprisingly that Weird Al is playing a role in the Flyctory.com coverage as well. There are also 2018 and 2019 trip reports chasing the amazing artist somewhere in the USA.
Flyctory.com – Other postings by Artist
In addition to the Featured Artists, some acts are also explicitly tagged on Flyctory.com – either because they are emerging and might be Featured Artists in the future or just because there is so much material related to them in here. The acts are in alphabetical order:
Flyctory.com – Music Co-operations
There are also two other musical tags, which represent (unpaid) cooperation with music labels:
Flyctory.com – Music by Genre / Stly
Some tags represent special genres or parts of music: