Even though the Belgian border is less than an hour drive away from where I live, there are not too many postings on Flyctory.com related to this country. The more I am happy to introduce you to a hidden gem in Raeren, right next to Aachen in Germany, the smallest museum in Belgium. It is dedicated to… Carrots. I initially felt that the place is too small to be rated – but I feel that I simply love it too much.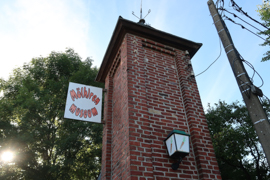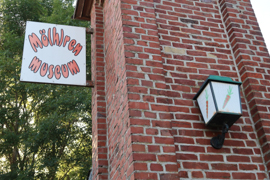 Carrot Museum Raeren – Location & Admission
The museum is located in the borough of Berlotte in Raeren in East Belgium. Politically, the city is a part of Wallonia (i.e. "French Belgium"), but the people in fact majorly speak German. Thus you typically find the museum under its German name, Möhrenmuseum. Even though you might think that the locals are stressed about this special attraction, all people I met were extremely helpful and friendly. Parking is possible around the museum, The Belgium A3 motorway is just a few kilometers away.
The museum is located in a former transformer station and open to public. Thus, there are neither entrance fees nor opening times. You may leave a donation through a coin slot at the building. The money is, however, used to support charity.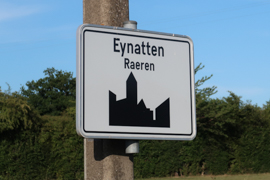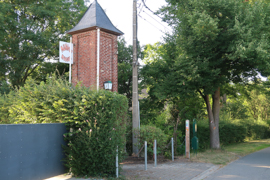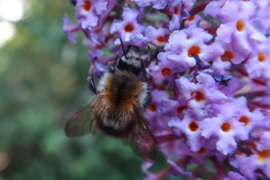 Carrot Museum Raeren – The Visit
The museum consists of two exhibition windows. The smaller one on the left side is fixed and gives some general information about the museum. The key part of the Carrot Museum is the right hand side window, though. Through a paternoster-alike mechanism, there are six different displays about carrots. Some are rather funny and entertaining, but there are also some educative parts. For example, there are metal metrics, which allow you to measure the diameter of a harvested vegetable. You see some examples of what the Möhrenmuseum is featuring, in the pictures below. You change between the different exhibits by a button, which is driving the motor.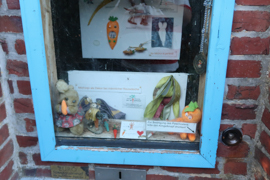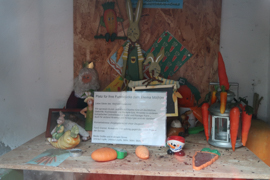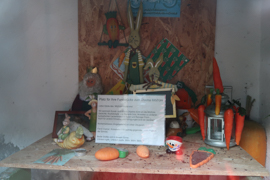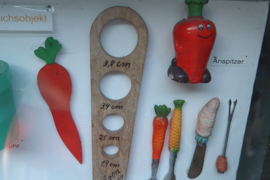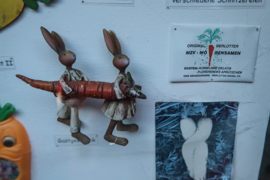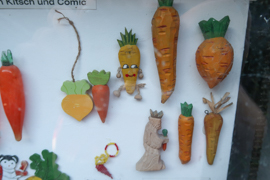 Carrot Museum Raeren – My View
The Carrot Museum does not give you a bunch of fascinating and interesting hours. It does give you deep education. You simply have fun and smile – maybe for ten to fifteen minutes. Thus, it is absolutely worth a visit – if you are around. I love these kind of small, weird places – and thus I did enjoy visiting this museum.
Flyctory.com about Belgium
Here are all postings related to Belgium:
Postings about Mrs. Greenbird
Here are all postings related to the Cologne band Mrs. Greenbird: