Travelling in Germany has been turned down to an absolute minimum. Hotels are just able to accept business guests and the Covid-19 rules are made in a way that people typically refrain from travelling overseas. This leads to a massive reduction of air traffic. Due to a day trip in April 2021 to Berlin, I had my very first departure at my hometown airport, Cologne / Bonn (CGN), after 14 months. I just felt to share the atmosphere with you in this personal Pictured Story (i.e. larger size pictures, but reduced text). The pictures have been taken before departure in the morning and after landing in the evening.
CGN Airport During Covid-19 – The Infrastructure
The first pictures you see are from Terminal 1 (the traditional terminal building in Cologne. Ain't it look as if it was closed down? Glad that the lights are on an tell you that this one is operating. The parking lots were dying lonely. Really sad times at the home of Eurowings and Lufthansa flights.
With at least a few trains per day, Cologne / Bonn is connected to the German high speed rail system. On top of that, there are several local and regional connections an hour. The underground rail station felt as lonely as the area outside Terminal 1. At least there were some people around.
Not too surprising, the same situation applies for Terminal 2. Flight operations from this one are closed anyway (see below), the terminal was more or less just hosting the long-distance bus connection station and the Covid-19 testing center.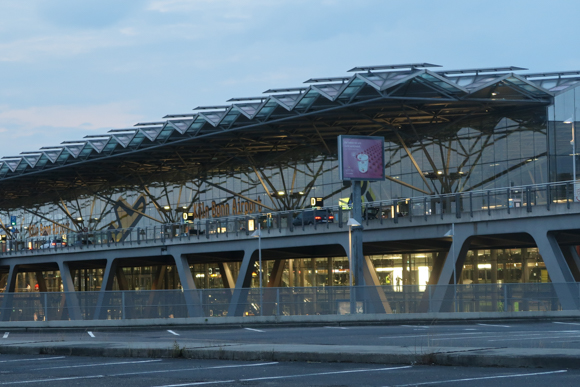 CGN Airport During Covid-19 – The Terminals
As said: apart from hosting some services like bus connection and testing facilities, Terminal 2 of Cologne / Bonn Airport temporarily seized operations and all flights are handled from Terminal 1. Thus, it felt very depressing to me walking through the empty check-in area there. The bus services, though, felt to be comparably popular – at least the list of services did not feel too short.
The only shop open in the morning on the landside part of Terminal 1 was the bakery. At least the supermarket was operating when I returned from Berlin (therefore, the bakery was shut). No pharmacy, no bookstore, no restaurant. Who would have imagined that one and a half year ago? The flights of the day easily fitted on the (not that huge) display.
CGN Airport During Covid-19 – Airside
Airside felt even worse. Even though there were a few passengers, so much illustrated how this industry has to suffer. Both duty free / travel value stores closed – at least, there was a bar open, which offered some breakfast and drinks.
Just a few gates were in fact operating – not that surprisingly. At least that meant that you can have "proper" passenger bridge boarding. The Lufthansa Lounges were closed – and as far as I understood, they will never return to operation again. The IT stuff at the reception desk was already cleared – but at least the Business Lounge still seemed to have its interior. Doesn't it somehow feel characteristic that the "a" on the Lufthansa sign already broke off?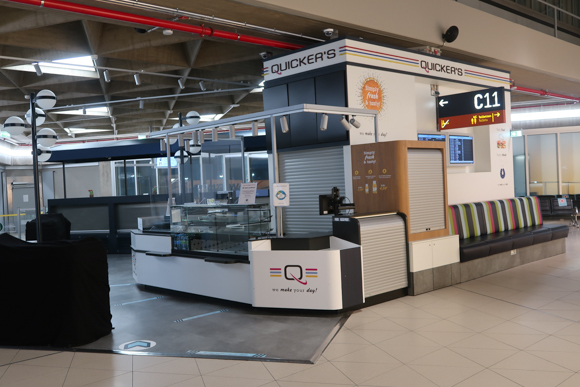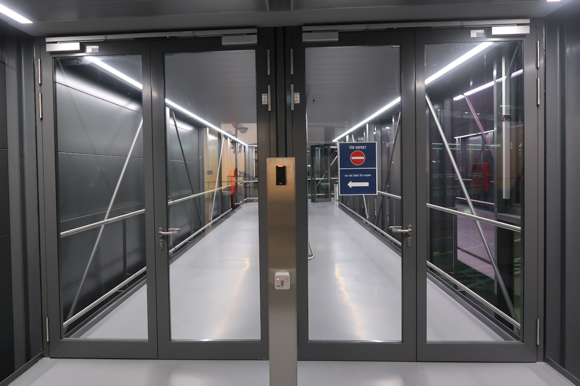 Just in order to proof that there has been some air traffic – here are at least some apron pictures – and some even feature a plane.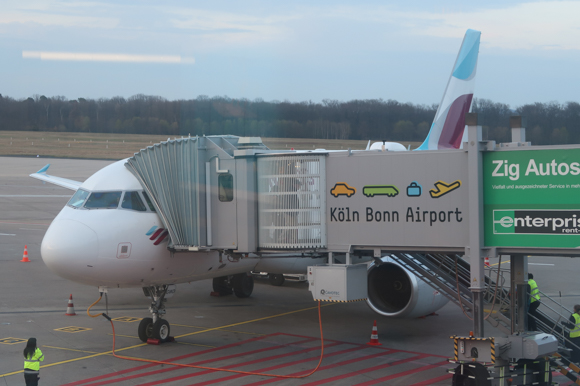 Aviation in Germany
Here are all my aviation postings related to Germany:
Covid-19 Postings on Flyctory.com
Here are all postings related to the 2020 Covid-19 crisis: