After a good start on Main Stage on Day 1 with Luke Combs, Jimmie Allen and Darius Rucker headlined the second day in Verti Music Hall. Especially Rucker, who has a certain popularity in Germany already due to Hootie and the Blowfish was an act I was looking forward to see. After a great afternoon on the side stages, here are the nominal highlights of Saturday at the C2C Country to Country in Berlin 2020.
This posting comes with 591 major size pictures in the concert gallery.
C2C Berlin 2020 – Day 2 – Main Stage Lineup
The graphics below shows Old Dominion, but the band pulled out of their duties at a point in time when they should have likely already been en route to Europe. Jimmie Allen and the Introducing Nashville songwriters round thus moved to later slots. The opening on Saturday was done by three artists, who got short three song sets on main stage each.
C2C Berlin 2020 – Day 2 – Main Stage Shows
Due to the withdrawal of Old Dominion, Day 2 schedule on main stage had quite some changes. The first set was a combined stage appearance (with record-breaking stage changing times) by three artists, which had just been scheduled for side stages so far. Every artist played three songs. The first one was Caylee Hammack, who did a fabulous job in cheering up the crowds.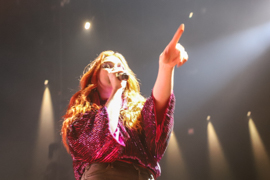 She was followed by Filmore. Many people agreed after his show that he was the artist who really made the crowds stop missing the potential top act. Filmore was just so proud of being on main stage and played as if his life depended on it – thank you for that inspiring performance.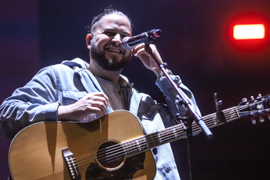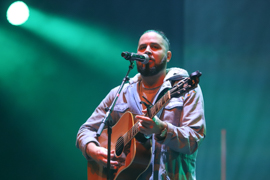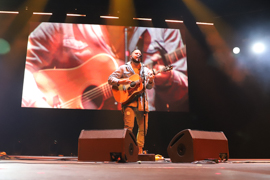 Finally, Austin Jenckes stepped on stage and played a great set of songs as well. What a great person, what an amazing artist. Inspiring!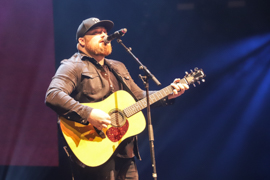 The next act on main stage was a songwriters round representing Introducing Nashville. Abby Anderson was the first person in the round, followed by Tenille Townes and Eric Paslay. A really nice trio on stage!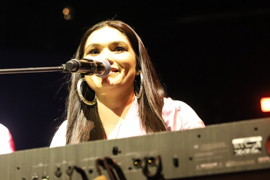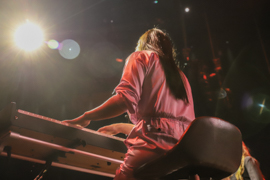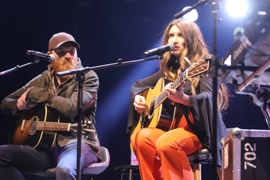 The second last act of the evening was Jimmie Allen, who had introduced the artists before. A great mixture of sounds and songs, including a duet with Abby Anderson (Shallow) and an interpretation of U.S.A. for Africa's We are The World. Apart from that,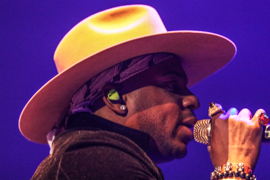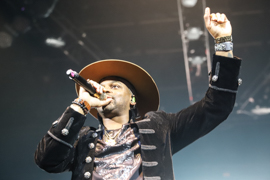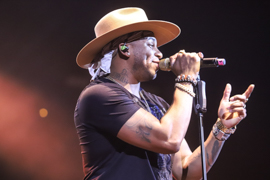 Last, but not least, there was Darius Rucker, the nominal headliner of the evening. Performing own songs, but also refering to Hootie classics, he blew Berlin and gave a great finish of the second day at Verti Music Hall.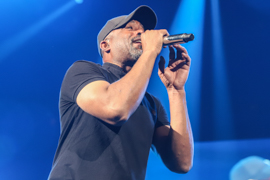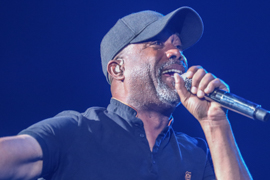 C2C Berlin 2020 – Day 2 Main Stage – The Gallery
There are 591 pictures of the Saturday main stage. You find them in the C2C Berlin Gallery Group of the concert galleries:
Flyctory.com in Berlin
Here are all postings related to the German capital:
Flyctory.com about Country 2 Country
Here are more postings related to the Country 2 Country festivals in the UK, Netherlands, Ireland and Germany: