A museum with 90 vintage cars and so-called Yountimers might not feel to thrilling. If you add that about half of the car in exhibition are by the Audi brand, this already sounds quite interesting. However, the Siku and Audi-Museum ("Siku and Audi Museum" in Stadtlohn in Germany becomes real special in an additional discipline: the on top of the cars, the 2000 square meter exhibition space hosts roughly 36,000 model cars with a strong focus on the German Siki brand, which is represented with roughly 24,000 exhibits. The history of Audi is illustrated by roughly 11,000 model cars. When I have been in the region in October 2020, I just had to visit that place.
Siku & Audi-Museum Höing – Location & Admission
The museum is located in a typical industrial building at the city edge of Stadtlohn, which is about 75 km North of Essen. Next major cities are Enschede in the Netherlands and Münster, Germany. The area around the museum is dominated by commercial activities, so that there are no touristic attractions nearby. Thomas Höing, who is driving the unique museum, is well known for his model car shop.
The museum is opening Monday to Thursday 14:00 to 18:00 hrs and Sunday and on holidays from 11:00 to 18:00 hrs. There are guided tours and group meetings during other time slots as well. Adult admission is 6.50 Euro.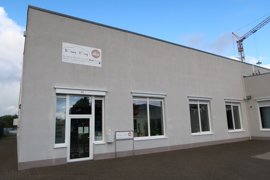 Siku & Audi-Museum Höing – The Audi / Car Collection
In fact, the museum consists of two levels. While the interior of the exhibition space is typically reserved for the (real) cars in exhibition, the walls are used for the model cars. Thus, splitting the review into the Audi and car collection on the one side and to the model car section on the other is a bit of artificial, but hopefully helps to understand the dimensions of the museum.
The cars are practically all documented, so that you can get an awful lot of information about them. Many cars can still be driven – on top, the museum offers to store your historic cars. There are some really interesting non-Audi cars on the two exhibition floors, for sure – but the Ingolstadt brand is just the heart of this place. Likely, the most interesting cars for the "normal" visitor are characteristic upgrades. For example, you find an Audi funeral car, a streched limousine or the emergency doctor car. I also liked the Audi 100 Typ 43 Bischofberger, which transformed the Audi to an RV. At many cars, the windows are lowered or not darkened so that you can have a look inside – you may of course not sit inside the cars or similar.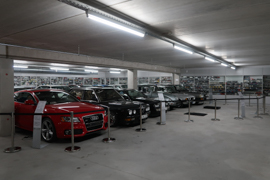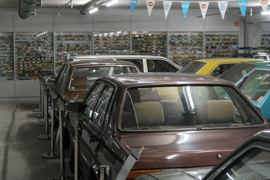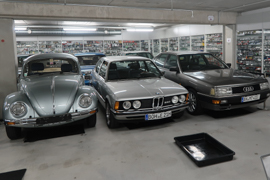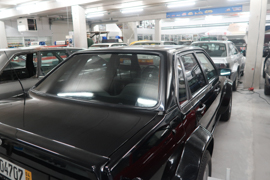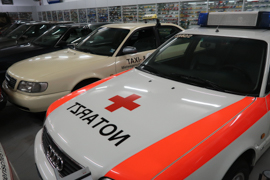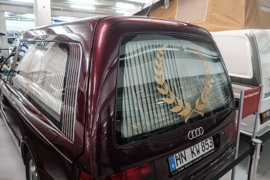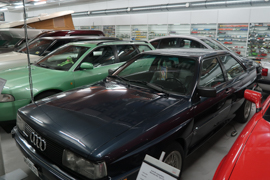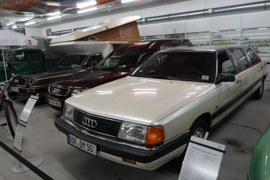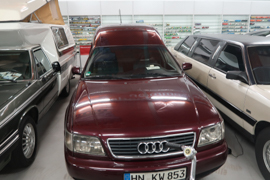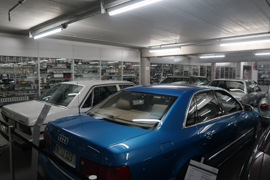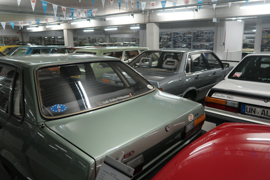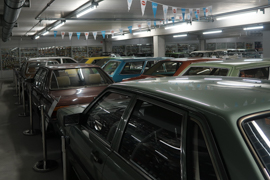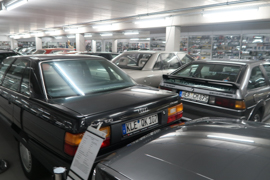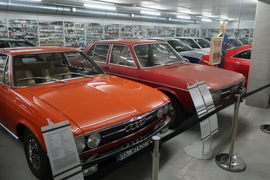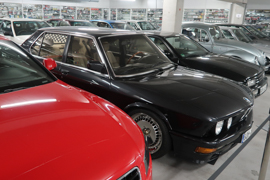 Siku & Audi-Museum Museum Höing – Model Cars
The Audi and car collection is impressive indeed – but finally the stars of this place are much smaller. This place is simply impressive – and even though it sometimes feels you see the same model car multiple times, they do have differences. I cannot describe in words how massive this place is. I recently heard that it is very hard to assume how many different car models the Siku Company from Lüdenscheid, Germany, has every released. A fun fact may be that their own model car museum has about a tenth of the number of exhibits compared to Thomas Höings place in Stadtlohn. You find a lot of different cars, but also other vehicles. The Audi model car collection is also absolutely impressive. You have to visit it – I simply cannot give you the same feeling on Flyctory.com.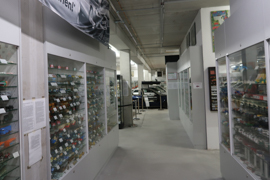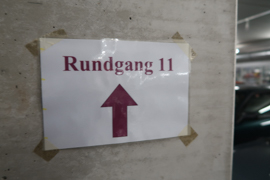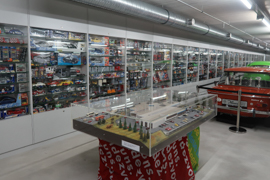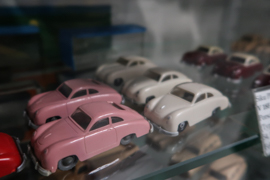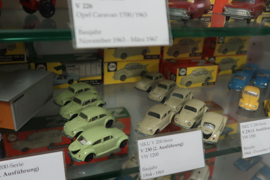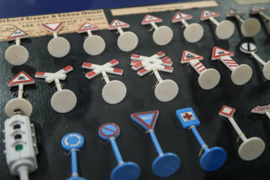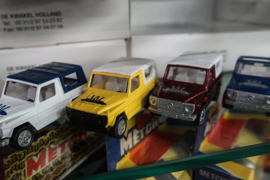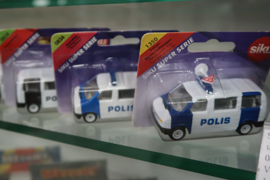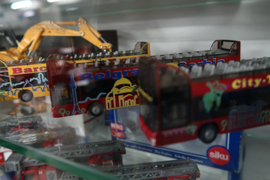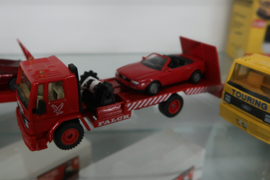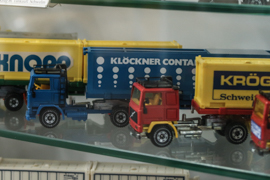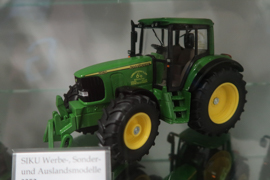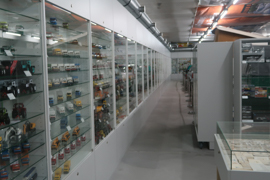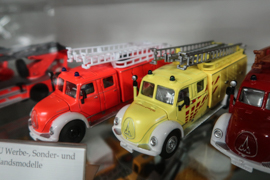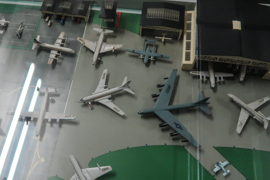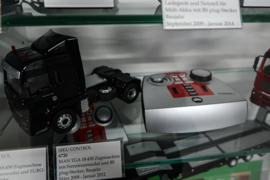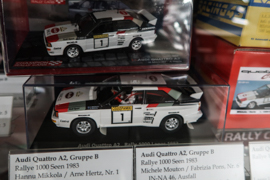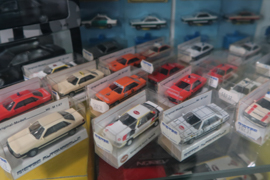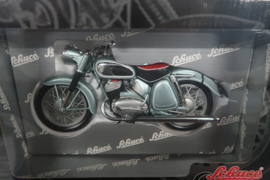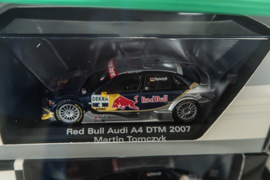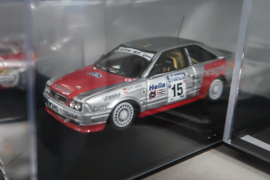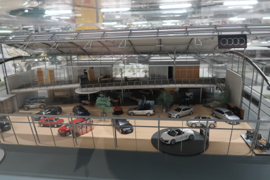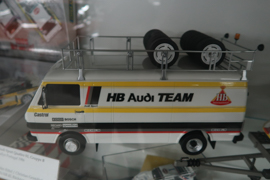 Siku & Audi-Museum Höing – Shop & Services
The lobby does not only offer some delicious cake and coffee as to relax, but also a shop where you can buy a fraction of the items which are on sale by Thomas Höing. The shop area itself is already quite impressive.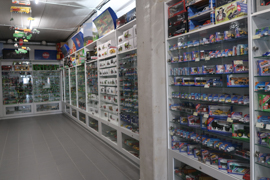 Siku & Audi-Museum Höing – My View
Yes, this is a quite specialized exhibiton – but the Siku & Audi Museum (or "Historic Car Museum as well as Siku- and Audi-Model Car Museum" as it is very precisely named) is just so amazing in its size and completeness – you just have to love it even if your not into cars at all. Even my wife loved this place – and regarding car exhibition, she just expressed that feeling at the Louwman-Museum in The Hague as well. If you are around and your plans fit to the too odd opening hours, take a visit. If you are into the topic, better aim for two days in a row – this place is just too massive. Of course, it is a Top Pick!
Scale Modeling at Flyctory.com
Cars, Trains, Planes and more – here are postings about the world in model size:
Top Pick! Travel in Germany
Here are all travel experiences in Germany, which received my Top Pick! award: