My first posting from the Manforter Stadion at the #TrueAthletes Classics 2023 in Leverkusen has been about the field events. Now, I take you on the track and show you what has been going on at the athletics meeting on 29th July 2023.
This posting comes with 259 major size pictures in the sports gallery.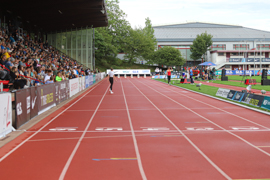 #TrueAthletes Classics 2023 – Track Events
The running track opened with a couple of pre-program competitions. For example there was a pupils' relay and some 800m races of local Under 18 / Under 20 junior runners, male and female. The last event before the main schedule was a 100m run of male juniors.
Interesting Relay at the Beginning
There was a bit of a confusion about the first race event, the 4x400m mixed relay. The British and Northern Irish relay Joe Brier, Ama Pipi, Rio Mitcham and Victoria Ohuruogu won the race, beating the German team. The winning time of 3:14.22 sec was called to be a world record – finally, it was "just" a national record at a very interesting race.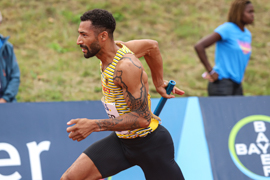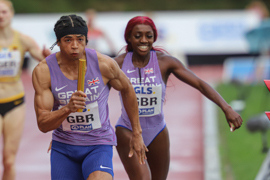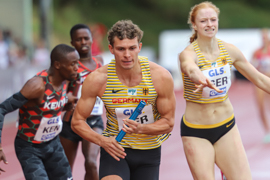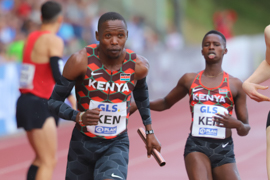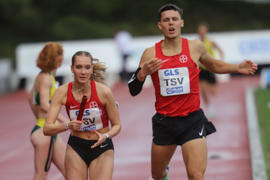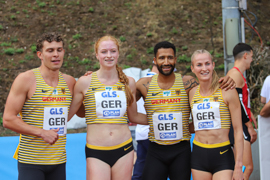 There were already some semifinal heats before, but the next track final was the Men's 1,500m race. Serbian Elzan Bibic won the race and thus got the first bouquet of flowers for an individual race event.
The next event has been on the men's side as well. British Alastair Chalmers won the Male 400m Hurdles, beating SCC Berlin's Emil Agyekum and Philippines' Eric Cray in a rather close battle.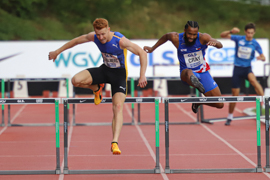 The Hurdles
The Men's 110m Hurdles was officially part of the pre-program of the TrueAthletes Classics 2023. However, their deciding race happened at 18:42 roughly, i.e. during the main competition. The reason for that was that only German racers competed. Finally, local Tim Eikermann won this one with 13.90sec. The Women's 100m Hurdles followed right thereafter. Even though Germany's Monika Zapalska tied her season best 13.22 sec), she was just a bit slower than Australian winner Celeste Mucci (13.16 sec).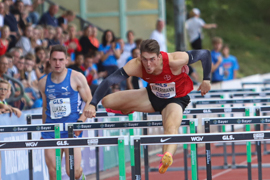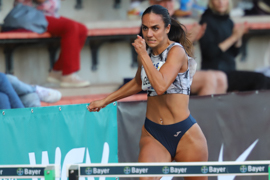 The next race was a significantly longer one. The British team dominated the Women 1,500m race.Finally, Reeve Walcott-Nolan just was a bit quicker than her fellow countrywoman Erin Wallace.
And finally… 100 Meter Races
The 100 m competition feels like a must-do at any athletics weekend. First, the Women's 100m race took place. Briana Williams (Jamaica) was just 0.01 seconds quicekr than Australia's Bree Masters in this interesting one. I was quite exhausted and decided to skip the Men's 100m final, in which Jamaican Yohan Blake just missed to run quicker than ten seconds (10.01 sec), but still won the competition.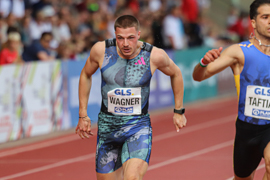 #TrueAthletes Classics 2023 – Track Events Gallery
Here is the match gallery with 259 major pictures in the sports gallery section:
#TrueAthletes Classics 2023 – Field Events
I shared my report of the field events already in a separate posting:
Athletics on Flyctory.com
Here are all postings related to Athletics (Track and Field):
Hotels in Cologne & the Rheinland Region
Here are all my hotel reviews related to the region around Cologne: