The second posting about exploring Hamburg with the HADAG public ferries features Line 72, which is special in multiple aspects. Apart from that, the ferry takes you to the East of the Landungsbrücken, while the other line typically mostly head West or South.  Hope you enjoy the second cruise with me this week in a Pictured Story format.
HADAG Ferries – Route 72 – The Route
The route of route 72 comes with two unique features: it is triangular and thus it is also a round trip. It just serves three stops. The morning route is from Landungsbrücken (Bridge 1) to Arningstraße and Elbphilharmonie (Elbe Philharmonic Hall). From there, it heads back to the Landungsbrücken directly. In the afternoon hours, it takes the opposite route. After Landungsbrücken, the ferry first stops at Elbphilharmonie. This – reasonably – gives a certain priority to harbor workers over Speicherstadt visitors. Regardless of the direction, the round trip is about 18 minutes. Ferry Line 72 operates on weekdays and weekends, it just starts operation later on Saturdays and Sundays.
HADAG Ferries – Route 72 – My Trip (Pictured Story)
I had a morning cruise with Ferry 72, so that my trip was in the anti-clockwise direction first heading to the harbor area. The first pictures also give you a nice overview of the Landungsbrücken. Not necessarily all boats which operate from there are HADAG ferries. For example, my trip with the FRS Halunder Jet fast ferry was also leaving from one of the bridges there. Some harbor cruise operators depart from this point of the North bank of the Norderelbe as well. Even though this trip first brought me to Arningstraße, you already have nice veiws of the Elbe Philharmonic Hall and also the musical theaters on the opposite side of the river.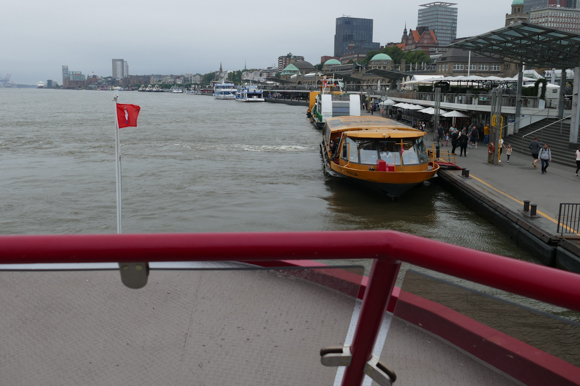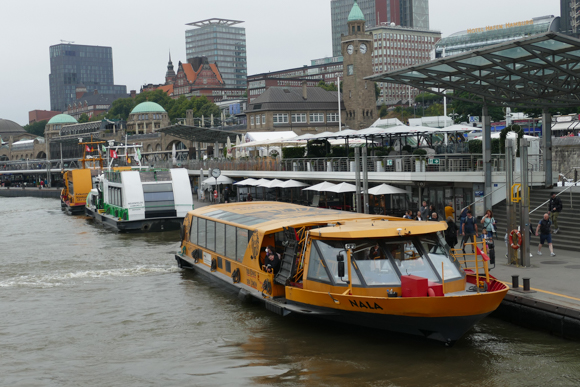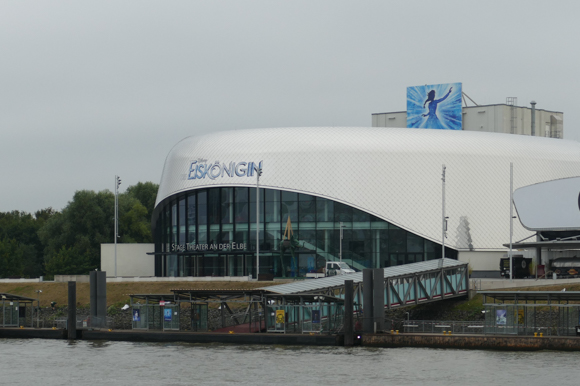 However, this part of the cruise with Line 72 is especially interesting as you see rather East parts of the harbor – which you can neither explore from one of the other public ferry lines nor with all of the professional harbor cruise operators (like my tour with Ehlers Harbor Cruises). Every section of the harbor is used for different kinds of goods – this area, for example is dealing a lot with petrol, wax and similar items.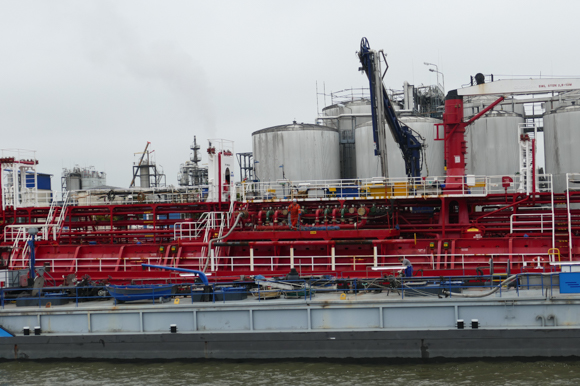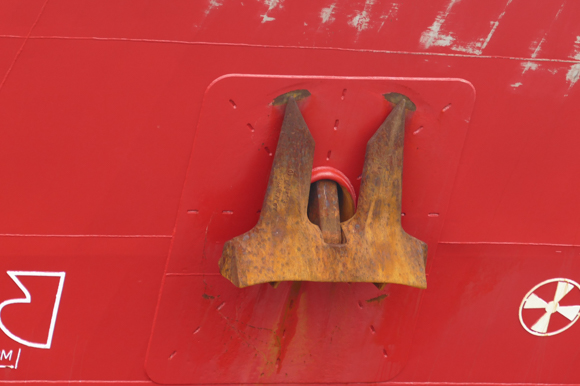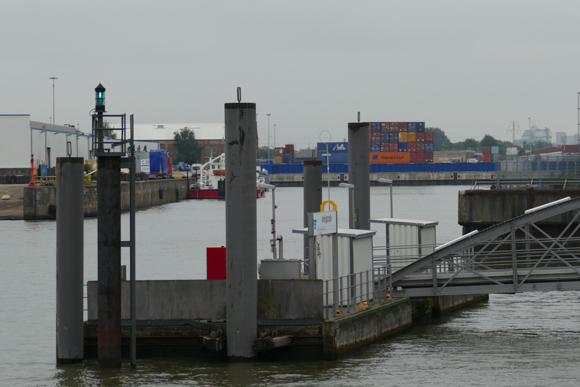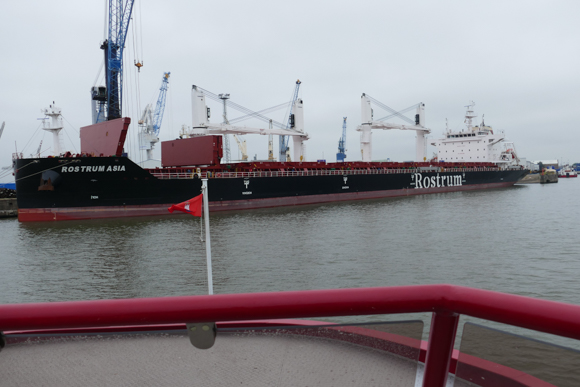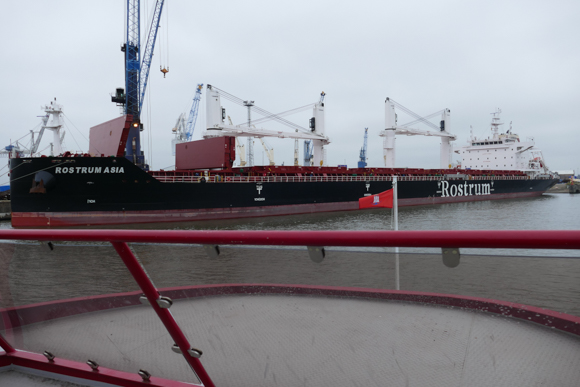 After the first stop, the ferry is crossing the Norderelbe and more or less heading straight to he Elbphilharmonie pier, which is a few steps away from the famous concert hall. It is of course nice to see the modern building, but I did not feel it is that spectacular. I rather liked to pass the old ships like the Cap San Diego or the Rickmer Rickmers on the way back to Landungsbrücken, though, which gives a very nice view of this part of the Hamburg Elbe shore.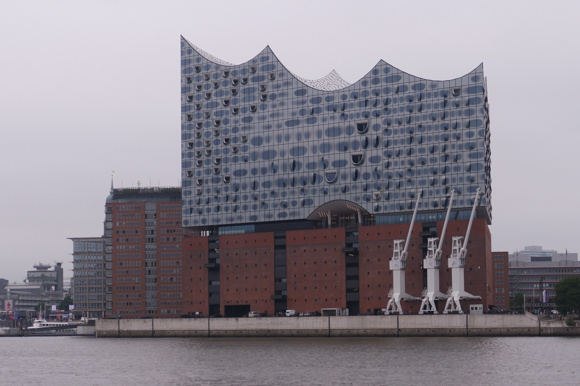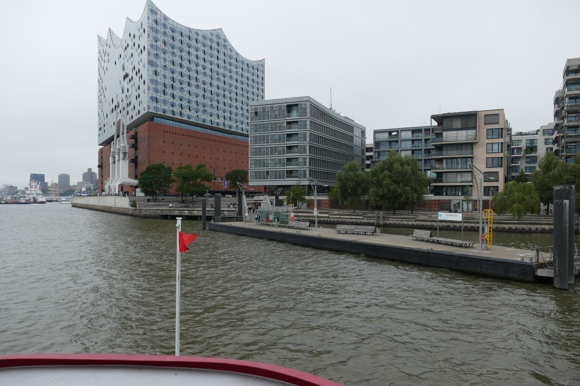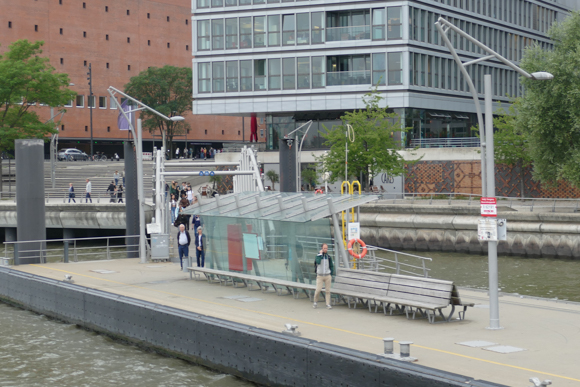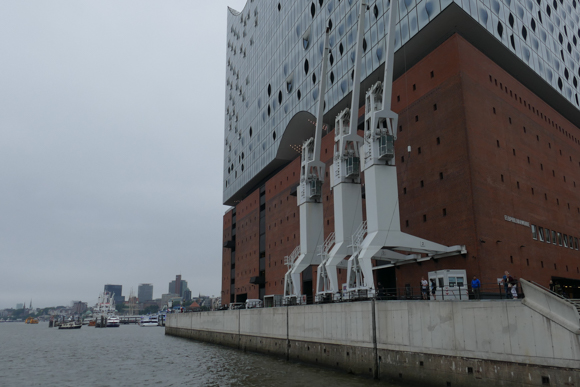 HADAG Ferries Trip Report – The Episodes
The episodes of my small Hamburg public ferries trip report are given in the order of the ferry line numbering, not in chronologically the way I published them:
Ferry Line 72 – Roundtrip to Elbphilharmonie
Technical Museums
Here are all other Flyctory.com postings dealing with technical museums and exhibitions:
Flyctory.com Views from Above
Here are all postings tagged as Views from Above, dealing with any kind up-in-the-air viewpoints: