For some reviews, I just need much longer than expected to find a good slot in my publication planning. One of these reviews is definitely the Hilton Munich City, which I already visited in late January 2022 on a weekend trip. Here are my thoughts, based on a Saturday to Sunday stay.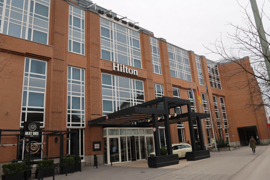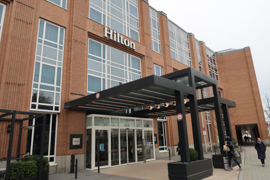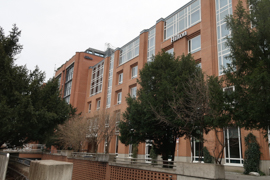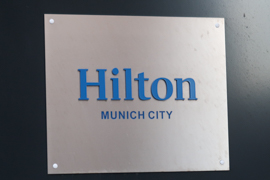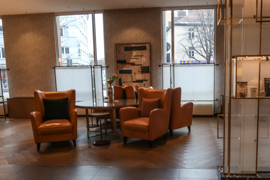 Hilton Munich City – Location
The hotel is located at the Rosenheimer Strasse in Munich, between the River Isar and Munich East Station. The public transport connection is generally very good, as the Rosenheimer Platz stop serves tram connections, buses, as well as the S-Bahn commuter rail, which is also directly linking to Munich Main Station. In case you arrive by car, the Hilton Hotel offers an own parking garage.
The area in which the hotel is located, is generally quite nice and offers a couple of restaurants and stores. There is also a small mall (Motorama Ladenstadt), which features two major grocery stores and other services, which might be helpful for travelers. The S-Bahn also offers a direct connection to Munich Airport (MUC), the trip time is about 50 minutes, though. However, there are no key Munich attractions in close proximity to the hotel.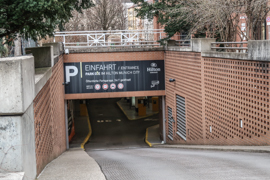 Hilton Munich City – Rooms
I had a one night stay at the Hilton Munich City. The King Guestroom rate was prepaid and was 108.75 EUR, including all taxes. My Hilton Honors Diamond status gave me free breakfast. I have been upgraded to an Executive Room. Overall, I liked the style of the room and its size. However, I felt really bothered about the round table, which is supposed to act as a work desk – I would just expect something different at a Hilton Hotel. Apart from that, the room featured all facilities, like a mini bar, a safe or ironing items.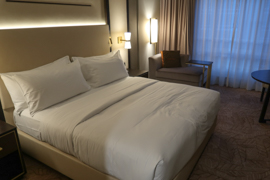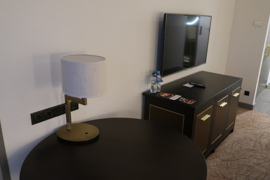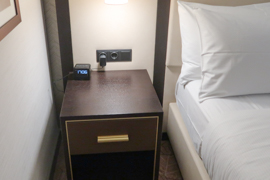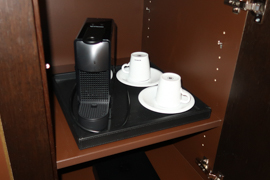 The shower bathroom was actually nice. The room was absolutely well cleaned, as well as the bathroom. I liked to be welcomed by a small jar of snacks.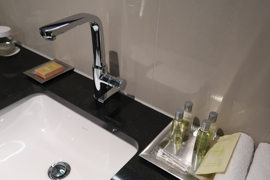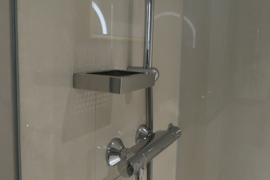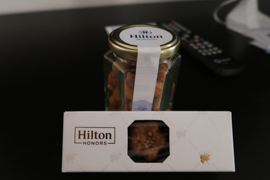 Hilton Munich City- Breakfast & Food
The breakfast buffet in the hotel's restaurant was really nice and also featured typical Bavarian dishes like Weisswurst (Bavarian White Sausage). However, breakfast on Sunday started at 7:30 only (weekdays at 7:00). The breakfast check-in was very angry about so many people being there already at 7:30 and acted rude. Maybe, you should just take it as a hint that people in fact want to have their morning dish a bit earlier? As said, after this not overwhelmingly nice beginning of my breakfast experience, I was really pleased with this part of my visit.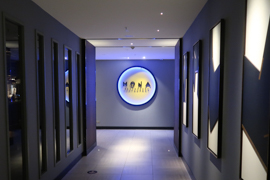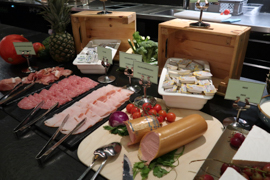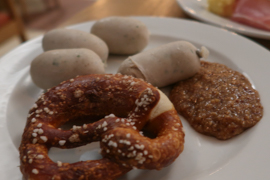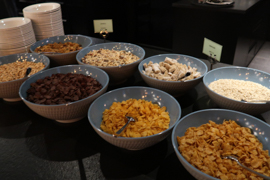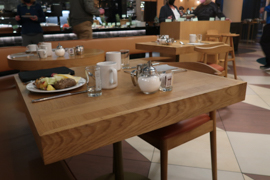 Lounge Replacement Service
Due to Covid-19 measures and lower booking situation, the hotel gave a lounge replacement service at their Juliet Rose bar, coming with some snacks and a selection of canape dishes. Even though the atmosphere in the Executive Lounge might be nicer, I really appreciated and enjoyed that service.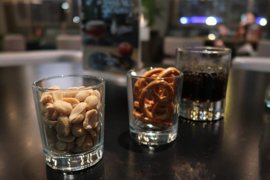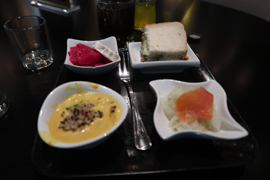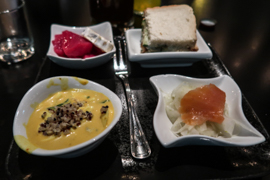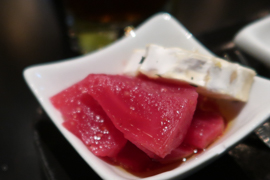 Hilton Munich City – Services
The interaction with the staff was mixed. I already told you about the breakfast issues. On the other hand, the reception was really nice when I left my luggage there (my room was not ready as I was rather early). I also enjoyed the check-out including the discussion about some issues. The in-fact check-in at the afternoon was a bit too distanced, though. The hotel drives a gym, which is located behind the reception area. I did not manage to have a look. The WiFi in the hotel worked very well.
Hilton Munich City – My View
The Hilton Munich City is a nice place with a good traffic connection. It is centrally located, but the area as such might not be your first choice as a visitor. On top of that, the service and staff issues, especially the rude lady at the breakfast, just decreased my rating additionally.
Flyctory.com in Munich
Here are all other Flyctory.com postings related to Greater Munich:
Hilton Hotels – More Reviews
Here are all my reviews of Hilton Hotels: