The website of Tame The Abyss introduces themselves as Your new favorite band. In order to gain this kind of global love, they try to persuade us from the idea with a four song EP. On 18th March 2022, the rock band releases They Vanished At Dawn!. I already had a listen.
Tame The Abyss – About The Artists
Tame The Abyss is a German rock trio from Munich. They are just active since March 2022. Singer and guitarist Georg Raig and drummer Peter Schertel founded the project. The third band member is Jan Szymanski (bass). In 2021, they released a first EP, which is featuring four songs. They Came In The Night rather aimed a towards rather spooky atmosphere.
Tame The Abyss – They Vanished At Dawn! – Track by Track
The four track EP lasts 17 minutes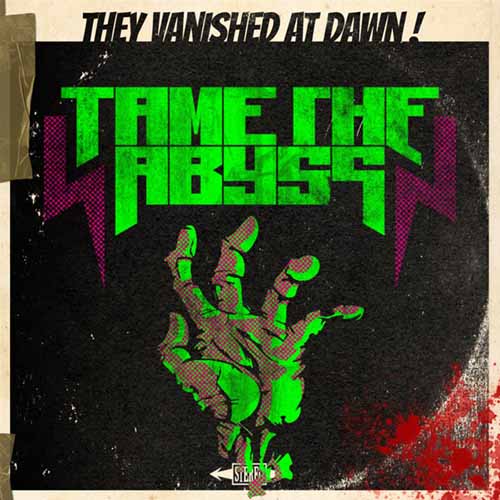 1. Burn 'Em Down
A stomping rhythm, a straight sound between rock, indie and a bit of punk – Burn 'Em Down is a quick and very catching opener. The verses almost have a bit of a Green Day touch, while the chorus could also be the main theme of a 1980's rock.
2. Beast In A Cage
On the lyrics' side, Beast In A Cage is working with simple rhymes and texts. However, Take The Abyss create a nice sound here with good bass and guitar lines, which finally lead to a very nice listen. Nice one.
3. Man Is Wolf To Man
This five minute song is also featuring some very melodic parts with a very flowing, nice melody. Nice work on the guitar as well.
4. Undercover
Undercover is a bit of scary, cheeky, – also creepy. Especially the main theme presented at the very beginning of the song already creates a signature element for the EP-closing track. Nice.
Tame The Abyss – They Vanished At Dawn! – Spotify
Here is They Vanished At Dawn! on Spotify:
Tame The Abyss – They Vanished At Dawn! – My View
The 2022 Tame The Abyss is definitely promising. The band illustrated with this collection these four songs. Now I want more tracks and also more flexibility in sound. These ones sounds already very good.
Flyctory.com in Munich
Here are all other Flyctory.com postings related to Greater Munich:
Stadiums & Arenas
Here are all reviews and reports about (sports) Stadiums & Arenas: