During a trip to the German North Sea shore in later 2021, we also visited the Automobil- & Spielzeugmuseum Nordsee. The museum translates to "Automobile & Toy Museum North Sea", which still just gives a limited idea about which kind of magical items you will find in this place. I take you with me to this really interesting place.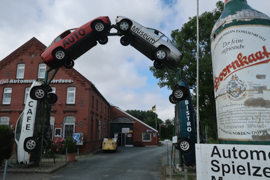 Automobile & Toy Museum North Sea – Location & Admission
The museum is part of the city of Norden in East Frisia. My wife and I stayed at the Romantik Hotel Reichshof during our trip. The Automobile & Toy Museum, however, is located outside the city, on the East side of the center. It is not too far away from the Norden-Norddeich Airfield, which is majorly offering scheduled services to the East Frisia Islands. The Waloseum, a museum about whales, is very close and feels to lead to confusion from time to time.
During the main season (which is April to mid November), the museum is opening daily from 10:00 to 18:00 hrs. In all other times, the Automobil- & Spielzeugmuseum Nordsee can only be visited Saturdays, Sundays and on public holidays, between 11:00 and 18:00 hrs. An adult admisseion is 7.50 EUR.
Automobile & Toy Museum North Sea – Cars & Vehicles
I split my review into two sections. This first one is about the cars and other vehicles displayed in the museum, while the second chapter will deal with toys and any other kinds of items in display. This does not fully reflect the way the museum is set up. There are areas rather dominated by cars, but typically, there is a mixture of items. The collection of cars is amazing and features a wide range. Thereby, the museum is having quite a focus on mobiles which tell a story. One of their recent acquisitions, for example, is the first Ford driven by former German soccer national team general manager Rudi Völler. The stories of the cars are told to he visitor, so that your visit is really entertaining.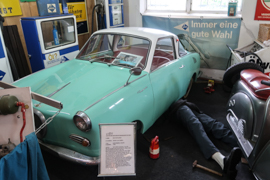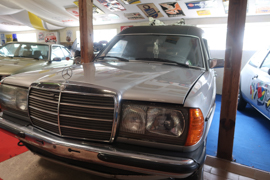 Other cars are shown in dioramas. There is also quite a number of cars, which have been part of movie productions. I liked the diversity of items in display. The museum is surprising, but still educating. You just smile when you go through the different exhibits.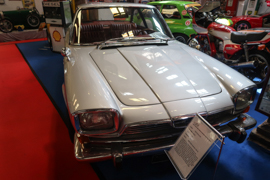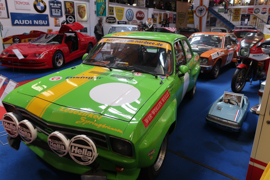 Especially in a gallery on the upper floor, there is also a strong focus on motorcycles.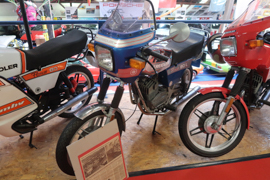 Automobile & Toy Museum North Sea – Toys & Other Stuff
While there are really a lot of cars and motorcycles in display, just naming the remaining part of the privately driven exhibition "toys" simply does not describe this place accurately. There are a lot of toys, but also old metal signs or dioramas. Some even show motions and sounds if you donate 50 cents into the coin collectors.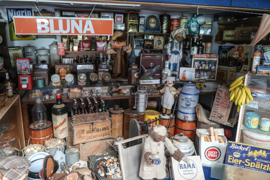 German Democratic Republic… and Liquor
A significant part of the museum's collection deals with items related to the former GDR. In general, the non-car part of the museum does not comes with that detailed documentation. This may, however, also be explained just by the overwhelming number of exhibits. The GDR part shows a wide range of people's life in former East German, from uniforms and political party material to everyday life items. However, the majority of items somehow deals with the political marketing / propaganda.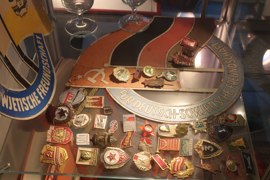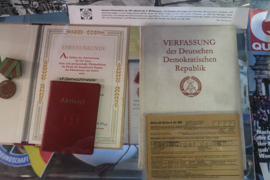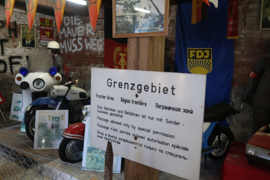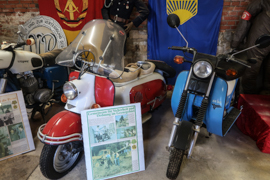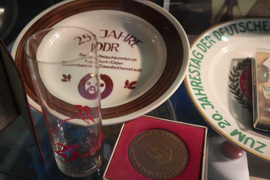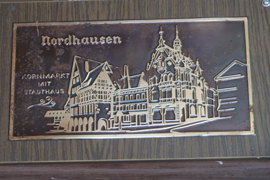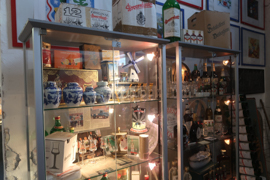 A small part of the Automobile- & Toys Museum also features local alcoholic beverage producer Dornkaat and their merchandise.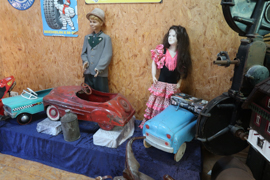 Automobile & Toy Museum North Sea – Services
The museum drives a museum cafe as well as a small store, which is however offering quite a range of items. As our visit was close to Halloween, they even had a spooky diorama.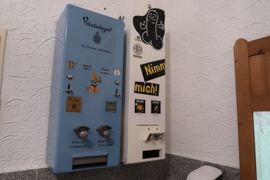 Automobile & Toy Museum North Sea – My View
The hard it is to explain what this place is all about, the much I recommend to have a look. It feels like a world in its own, full of unique and cool items, full of memories (especially if you grew up in Germany). Even though the documentation on the cars raises the fascination – I am sure you will get quite some of the magic of the place, even if you don't speak English. The only really bad thing is the slightly remote location.
Flyctory.com in East Frisia
Here are all my postings related to East Frisia in Germany:
Flyctory Obscura
Flyctory Obscura-tagged reviews represent weird, unique, entertaining places of all kind: