Even if you likely think of their home brand when you think about Heineken – but in fact their beer empire, which has over 150 breweries, is a globally leading franchise. They are the largest brewer in Europe had have been the largest brewer by volume in the world. Not too surprisingly, they left their original factory, in which Gerard Adriaan Heineken started brewing beer, as a productive site. However, it is now hosting the Heineken Experience. Even though I am much more of a gin and tonic person, I just had to check out this Amsterdam place.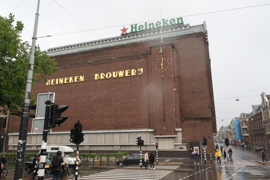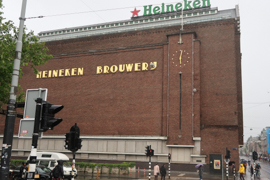 Heineken Experience – Location & Admission
The former Heineken factory building is located right South of the Singelgracht. This place is not perfectly centrally located, but for example the Rijksmuseum, the Van Gogh Museum and the Diamant Museum are in short walking distance. If you want to learn about the Heineken franchise, you either walk from city center, or take the metro or the tram to Vijzelgracht or (less services) Weteringcircuit station.
Typically, the tours operate between 10:30 to 19:30 hrs, Monday to Thursday, and until 21:00 hrs, Friday to Sunday. The last admission is two hours before Heineken Experience is closing. That was also the last time Heineken Experience offered a tour during my visit (see below). Adult admission is 18 Euro. You can visit the experience with teenagers and kids, but of course they won't get alcohol then. There are also package deals, e.g. with a gracht cruise (see my Lovers Cruise review) or including a stadium tour at Johan Cruijff Arena.
Heineken Experience – The Visit
I did visit Heineken Experience during Covid-19 hygienic conditions. This especially meant that the number of visitors had been drastically reduced – the attraction welcomes about one million visitors per year in non-pandemic times. The second key change is that you typically do a self-guided tour, while we had a guide in order to better care for social distancing.
Heineken Experience really starts with the basics, the history of the Heineken family and their franchise. It is very interesting how beer was initially marketed and how Heineken took the first steps to a national brand.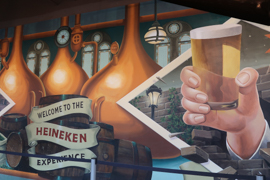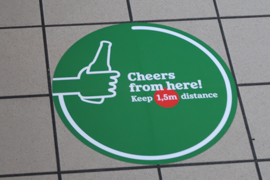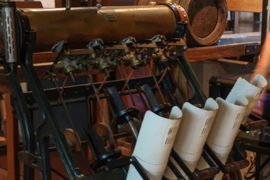 You are getting closer to the historic brewery during the next stops. I liked the gallery of historic Heineken bottles. Of course, you also learn about the ingredients of beer and the general production process. This is nicely illustrated by a historic-alike brewery, where you can explore the different steps of beer making. Close to the brewery are also the stalls of the Heineken horses.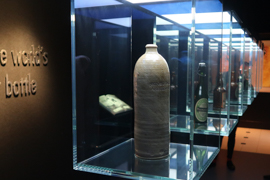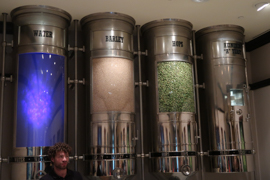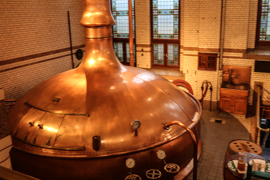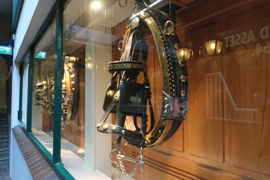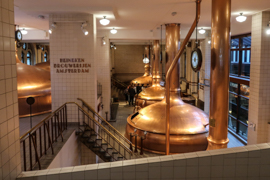 First History and Pricinciples of Beer Making – Than Marketing
After passing the horses, your visit at Heineken Experience more turns into a marketing event. You first have some audiovisual presentations, which are, however, quite impressive. I'm typically not that much into these marketing presentations, but the Dutch really do a nice and entertaining job here.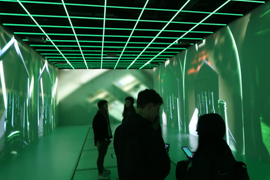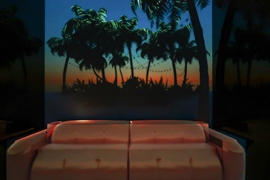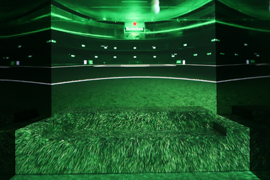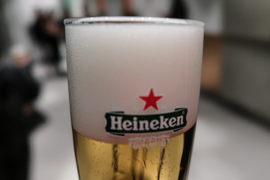 … and a bit more marketing – but it's fun!
This part of the tour ends with your first glass of beer (as you can see). The second part of the marketing journey is about the influence of Heineken in culture, sports and society. First of all, you have the opportunity to order some beer bottles with your name on it, but then, there are quite some interactive displays, screens, but also memorabilia in connection to the sports and events the company is sponsoring. Yeah, you should love this Dutch brew after your tour, which overall (including shopping etc.) may easily last 90 minutes to two hours. But the do it in style.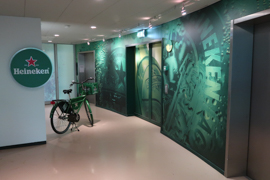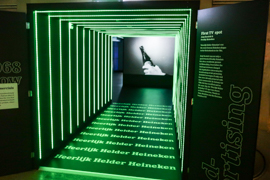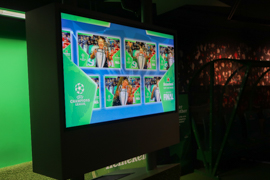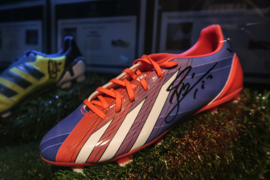 Heineken Experience – Bar & Shop
At the beginning of your tour, you get a wristband with tokens on it. If you fancy more beer, one token is another glass of it in the lovely bar, which is really having a cozy atmosphere.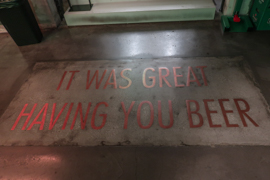 Last but not least, there is (not that surprisingly) the time to take some memories with you. There are of course the alcoholic ones, but you can really buy anything you can imagine with tht green logo and the red star on it.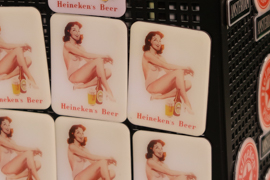 Heineken Experience – My View
As said, I am not a beer drinker and it has also not been the first brewery tour I ever attended. The more I have to say: kudos, Heineken, you really do a great job in your place. Of course, it is marketing. You shall be impressed of the franchise and you should long to sip a couple of their cold ones thereafter. But they do it in a good way. You don't feel caught at a point where you get a loooong presentation about the company, it feels modern and it is really entertaining. Cheers, that's for sure a Top Pick! and a recommendation if you feel for some alternative quality time – especially on a poor weather day.
Flyctory.com in Amsterdam
Here are all Flyctory.com postings related to Amsterdam:
Flyctory.com on Eating & Drinking
Flyctory.com is not a culinary blog. Nevertheless, here are all posts dealing with Eating and Drinking: