I just happened to run into the music of KIDSO (which is written as KIDSØ, but I try to avoid non-standard characters in names) on a promotion platform. Their very atmospheric style felt to be an interesting flavor addition to the albums reviewed on Flyctory.com so far. The release date for their album Fir has been 18th March 2022.
KIDSO – About The Artist
KIDSO is an electronic music duo from Munich, Germany. They call their music "electronic music for people who don't listen to electronic music too often", according to their press kit. The two people behind the project are Moritz Grassinger (analog synth, piano, percussion) and Martin Schneider (drums, electronic percussion, video installation). They debuted in 2018 with the EP Apart. Fir is their debut album.
KIDSO – Fir – Track by Track
The eight song album lasts 33 minutes. There also seems to be a an eleven songs, 52 minutes version.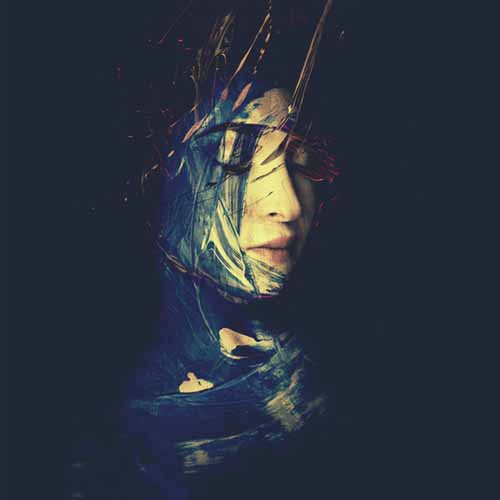 1. Breathing
Even though the almost five minute track Breathing is a full-value song, its slow and calm style makes it feel a bit like an intro to the world of Fir. Percussion sounds, rhythm and the key melody line given in keyboard sounds – that's all what the track majorly needs. Very relaxing atmosphere – I might suggest it as a listen the next time I am nervous at the dentist.
2. Fall
In contrast to the opening track, Fall is featuring vocals (which are not storytelling, but rather used as statements and sounds). The song is faster and having a stronger rhythm. The song is creating an increasingly stronger atmosphere over a total playtime of four minutes.
3. Finja
Finja has been the first single of the album and also been some sort of key release so far. The song feels so much richer than the two ones before, just because it is using more levels of music, more different sounds. Nice one, indeed.
4. Fir
The fourth spot is reserved for the title track. It is also the last song of the album, which as already been released. The song has a nice rhythm and is definitely having clubbing character. Thus, it is creating a strong presence on the album.
5. Hide
Hide is working with a lot of rhythm and songs and non-lyric vocal parts. Not a bad one, but the track cannot catch me as much as other songs on the album do.
6. Lost and Found
Lost and Found is nice lounge-style electronic music. It is rather a song as a background tune to relax at home than one to be active to. The last minute of the song is a bit too intense, almost annoying to me.
7. Plain
I feel that Fir is definitely stronger in the first half of the album. Plain is quite nice, but also does not connect to the first four songs. Good composition of sounds, which as a whole feels to lack a bit of character.
8. Woodbird
There is a reason that Woodbird is the only song of the second half of the album, which is mentioned in the press kit to the album: it is simply the best one of these four songs. Very nicely arranged atmosphere with different layers of sounds.
KIDSO – Fir – Spotify
Here is Fir on Spotify:
KIDSO – Fir – My View
I am not into electronic music too much. Thus, I could be the ideal consumer of that "electronic music for people who typically do not listen to electronic music" thing. Did it work out for me? Partially! Some of the songs are really good to listen, some are rather underlining why I typically do not listen to the genre. The album has just a few tedious parts and is overall done in a very skillful manner, so that my personal preferences do not necessarily completely count in here, though.
Music in/from Munich
Here are all my Music & Media postings related to Munich:
Travel Postings – New York
Here are all my Travel postings related to New York (city):