There are just a couple of toll roads in Germany (if you neglect road toll for trucks). One of them is the B999 in very Southeast Germany in the Berchtesgadener Land area, which is typically refered to as Roßfeldpanoramastraße ("Rossfeld Panoramic Route") or Roßfeldhöhenringstraße ("Rossfeld Mountain Ring Road"). During my stay in the area, I had at least a short evening view of this beautiful road, which even touches Austria for some 1.5 kilometers. With a total length of 15.4 kilometers, it is the longest toll road in Germany as well. I decided to present you this beauty as a Pictured Story with less text and major pictures.
Rossfeld Panoramic Route – History & Location
Together the public B319, the Rossfeld Panoramic Route is a ring road which you can drive in both directions. Its original planning has been done by the Nazis, who started building this project in 1938 in order to create a final highlight of the Deutsche Alpenstraße (German Alpine Road), a recreational route along the Northern part of the German Alps (it is nowadays not included to that route, though). There are numerous memories of the Nazi Germany times around, the most prominent one, Hitler's former holiday house Berghof at the Obersalzberg, which is located close to the Southern exit of the Rossfeld Route, and the Kehlsteinhaus. The closest city is Berchtesgaden.
Rossfeld Panoramic Route – Toll & Services
There are toll booths on both ends of the route. The one-way road toll is 8.50 EUR for a car currently (motorbikes: 5 Euro). The route is also very popular among cyclists. There are sets of ten tickets, which you can only buy at the Northern toll booth. All tickets include any passengers.Close to the highest point of the route, there is a restaurant and a snack bar, which also features a public toilet. Most people do not only travel the route by car, but use it for hiking. There are parking lots all around the rote.
Rossfeld Panoramic Route – Impressions
I did the Rossfeld Panoramic Route from North to South (B to A on the map above), which I feel is slightly nicer – majorly, because the Northern uphill part is more fascinating and has some lovely views, before you finally reach the highest point of the route, which is 1570m above sea level. With that, the Rossfeld Panoramic Route is Germany's highest road, which is not dead end. After you reach the peak of the road (from the North side), you also touch Austrian ground, as mentioned above. Most of the views you have from the several viewpoints are facing towards the Austrian Alps.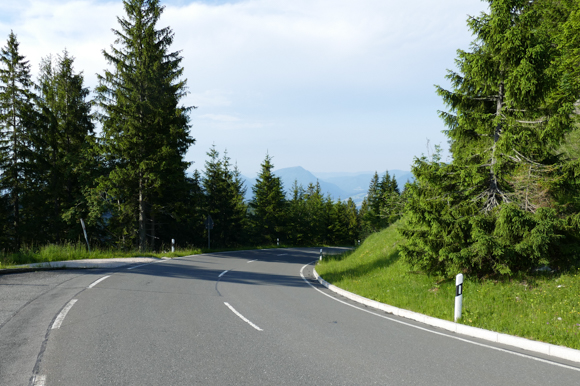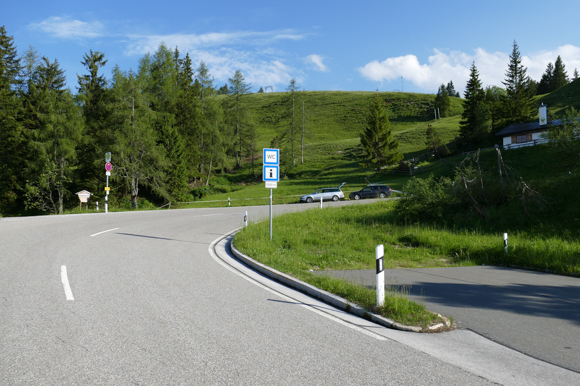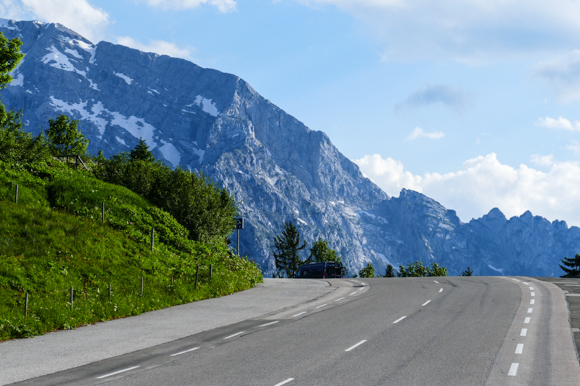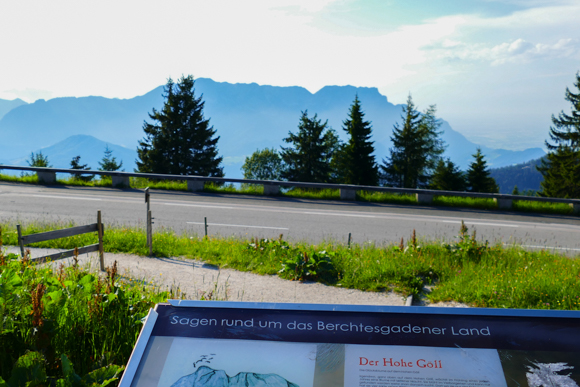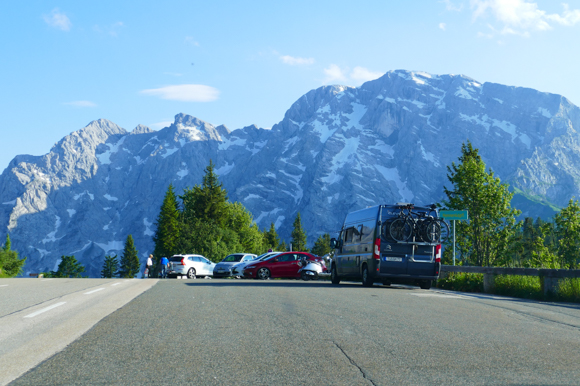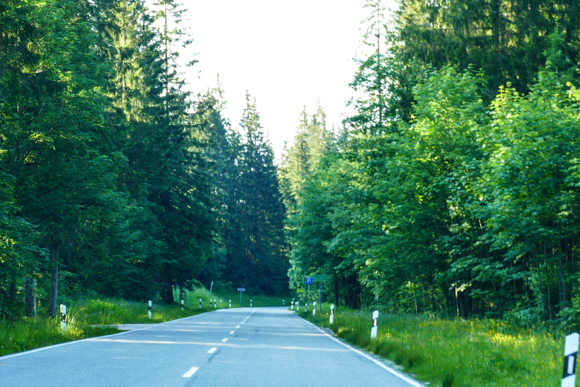 Flyctory in Salzburg & Berchtesgadener Land
All my postings related to the German – Austrian region of Salzburg & Berchtesgadener Land:
Flyctory.com Pictured Stories
The key contents of Flyctory.com Pictured Stories are the picture, not the text: