Nanee's song Frei Sein ("Be Free") impressed me that much that it made it's way into my Songs of the Week as of 21st January 2022. In 25th March 2022, the German artist is releasing the corresponding EP, Tausend Farben ("A Thousand Colors"). I have been really curious about the listen.
Nanee – About The Artist
Nanee is a singer-songwriter from Hamburg, Germany. She started doing music in a gospel choir during a stay in San Francisco. Back home, she initially headed some cover bands before she decided to turn solo end of 2017, Tausend Farben is Nanee's second EP, after she released her debut Geh Deinen Weg! in 2019. The EP, by the way, did not include the equivalently-named opening track of her 2022 release.
Nanee – Tausend Farben – Track by Track
The five track EP lasts 19 minutes.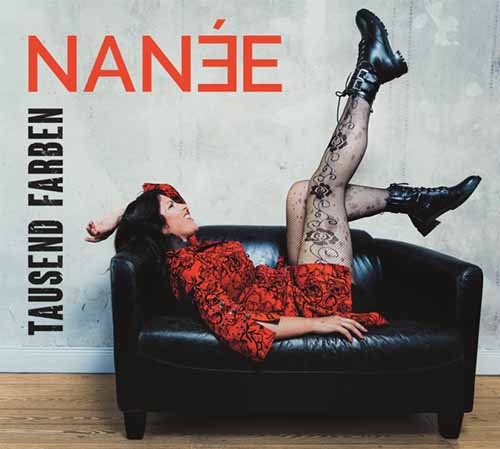 1. Geh Deinen Weg!
Geh Deinen Weg! has been Nanee's first EP – for the second release, she turned the title into a song. A really nice pop song with a piano melody line.
2. Frei sein
Frei sein persuaded me as a single release in January already – and I still love the slightly more rocking song. Nanee is beautifully doing a very emotional, direct recording.
3. Monokultur
Monokultur is a song which is criticizing that culture is more and more aiming for similarities and equivalence than diversity. The song partially even has a rather cheeky touch. Good listen.
4. Tausend Farben
Du bist schön, wie Du bist
Einfach schön wie Du bist
Lass Dir von niemandem was anderes sagen
Mit Deinem Leberfleck und all Deinen Narben
("You are beautiful as you are
Simply beautiful as you are
Don't let you tell something else from somebody
With you mole and all your scars")
No doubt, the title track is the core, the heartbeat of this EP. Nanee is directly referencing her genetic defect CMN, which is causing large moles on her body. Very motivating, powerful statement. Love this song.
5. Mutausbruch
The title of the track is a nice wordplay of Mut = "courage" and Wutausbruch = "blowup". Ich bin bereit, ich hab den Mut ("I am ready, I have the courage"). The song has a beautiful ease, it could almost be the melody of a children's song. Nice listen.
Nanee – Tausend Farben – Spotify
Here is Tausend Farben on Spotify:
Nanee – Tausend Farben – My View
I liked the single, I love the EP: Nanee is really presenting five very good, straight recordings. Great musician, great product. To me, Tausend Farben deserves the Top Pick! rating.
2022 German Artists Top Pick! Music
Here are all my Media Reviews of 2022, which are related to German Artists and received a Top Pick! rating:
Expo Postings
Here are all postings about Expo World Expositions, currently only the 2020 one held in Dubai: