Some country music made in Germany: After the intense week traveling with Weird Al Yankovic to the first three shows of his 2022 Tour, this is a rather "easy" review. The German artist Tino Z. releases his new album Highwayman on 1st May 2022. It is part of a tetralogy, which is honoring country, rock and blues. The album is available physically only.
Tino Z – Highwayman – Track by Track
Tino Zetzsche is an artist from Kreischa, South of Dresden, in Germany. He is either having solo shows or is supported by his band, which is named "die heisse Marmelade" – "the hot marmelade". His first releases, still named under the artist name Lone Wolf, are dated as of the late 1990's.
Tino Z – Highwayman – Track by Track
The twelve track album lasts 34 minutes. The last track, Bluesman, is already a pre-listen to the following album.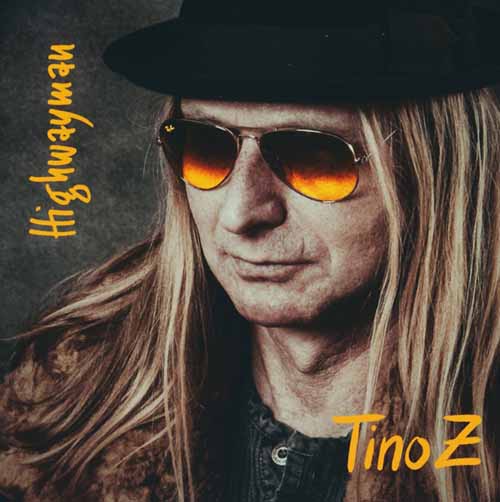 1. Highwayman
The cover album is opening with the 1984 Highwayman song. It already illustrates the magic of Tino Z's release: he is staying close to the original on the melodic side, but his voice is adding quite a signature touch. Nice work with good guitar themes in the background.
2. On the Road Again
Willie Nelson released a new album this weekend as well. I just did not have the time for a proper listen. Tino Z. sounds surprisingly close to the country legend. The song has a nice rhythm and more speed than the original, though – the German is doing the track in 2:06 minutes. You are fine to move to the vibe of the track, I guess.
3. I Walk the Line
Next track, next legend: Johnny Cash's global classic is coming in a similar arrangement than the predecessor. The vocal range of Tino Z. is remarkable, though. Good listen.
4. (Ghost) Riders in the Sky
This 1948 song has once been selected a The Greatest Western Song of All Times. I know a lot of cover versions of this Stan Jones classic. Tino Z does a good one here. Could have a a bit more of a characteristic touch to me, though.
5. Gentle on my Mind
Many people likely know the Glen Campbell version of this song, which is a John Hartford original. Nice guitar play in this cover version. The rhythm feels a bit too present to me, though.
6. Jolene
If you praise the genre, you simply can't do without Dolly. I feel that this version could some more power and energy. This interpretation of the track almost feels a bit too mousy to me.
7. Tennessee Stud
While I struggled a bit with the last two versions, I really enjoyed listening to Tennessee Stud, Saxony style. Good work on the guitar as well.
8. Ring of Fire
I feel that Tino Z's voice beautifully suits to Johnny Cash tracks. Thus, it is not that surprising that I really enjoy this track. Nice bass vibes.
9. Rawhide
This song has been made famous by the The Blues Brothers interpretation. Cool cover, in which Tino Z impressively performs all roles in this multi-vocal track.
10. Sweet Caroline
Neil Diamonds evergreen is not necessarily country to me. But I am sure that Tino Z is blowing the audience in many live shows. However, you have to state that this way of performing the song is not as much "party-alike" as some current pop interpretations.
11. We'll meet Again
For the last song of this section of his tetralogy, Tino Z is even going back to the late 1930's. Nice vibe.
12. Bluesman
Bluesman is the only original on this album. It is rocking, powerful – and extremely promising. It comes with a lot of energy, I am sure that the new album will have a lot of potential, if it follows that direction.
Tino Z – Highwayman – Streaming
The album is available as a CD only.
Tino Z – Highwayman – Track by Track
The key asset of Tino Z is his voice. There is a lot of presence and different sounds in it. Even though Highwayman comes with some real highlights like Rawhide, I would have loved if the German would dare to use more of that potential. The album is a nice listen, but feels it like it could be much better on several spots.
German Country Music Reviews
Here are all my Media Reviews, related to Germany and to Country Music:
Airport Hotels
Here are all hotels with a good airport connection: