The press kit to Brain Freeze, the second EP by Leepa, states that the German is maybe the most promising talent in pop music. Obviously, there is a bit of self-marking which lead to this thought, but I listened to the six tracks before I read the supplementary information – and at least felt she might be a nice review on Flyctory.com. Release date of the EP has been 24th June 2022.
Leepa – About The Artist
Leepa is the artist name of Paulina Lösch, a Berlin-based German artist. In fact, she is releasing music since 2018. Her very first single Cold Hearted has already been quite a success. In 2020, she released her first EP, Free Leepa. Her biggest success so far has definitely been to late 2020 release misery loves company, which has about 1.3 million streams on Spotify only.
Leepa – Brain Freeze – Track by Track
The six song EP lasts 16 minutes.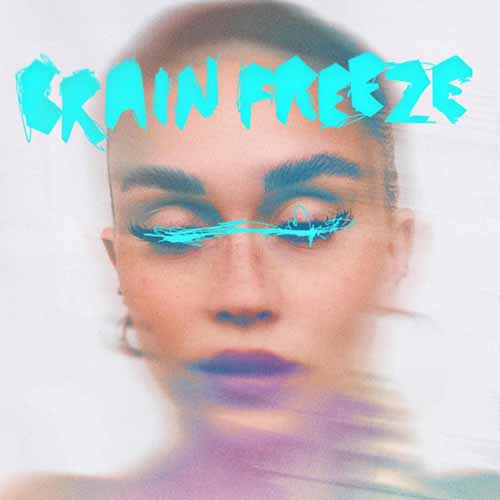 1. blood
The opener deals with difficult relations. The song is especially written about the relation of Leepa and her father. The phrase It's you in my blood so I can't cut you off is thus likely the key one in the melancholic song with a nice pop chorus melody.
2. 18
The second song praises her late teenage years. The track is rather slow,and has a strong focus on the lyrics and vocals. Really nice listen.
3. future
Even though this song is named future, the song is in fact also partially looking back. The Covid-19 restrictions have lead to strong limitations, especially for this regulation. Where is my future, has anybody seen her? is the key question of the new questions which arise in summer 2022. Nice one.
4. halfway friends
With just 2:15 minutes, the song is the shortest of the album – but it has a nice speed and works with guitar and electronic melodies. Thus, the song has a nice alternative rock touch. A very different style in this one. I enjoy the listen.
5. live with myself
The fifth song is a beautiful piano ballad and leads to another very different touch on the EP. Unfortunately, I struggle a bit with the vocal performance in here. Nonetheless,it is not a bad song.
6. second first
The album closes with a very present, rocking pop track. Quite straight lyrics, which lead to the situation that second first makes Leepa sound like an alternative rocker. I like that – bad luck that the EP is over.
Leepa – Brain Freeze – Spotify
Here is Brain Freeze on Spotify:
Leepa – Brain Freeze – My View
Brain Freeze delivers a nice range of songs. There are also some really ncie stories in this track. Without a doubt, the Berlin artist shows a lot of talent in these six songs. Nonetheless, she also needs to improve. This one is a good EP, but not a very good one.
2022 Music Postings About German Artists
Here are all my Music & Media postings released in 2022 related to German Artists:
Spain on Flyctory.com
Here are all postings about Spain: