An artist I did not know about anything before: Just two days before her debut EP Brown Eyes was about to be released, I happened to run into the music of Sophie Fellner on a promotion platform. I just loved the sound and felt I should present the five songs to you. Release date has been 8th July 2022, here is my review.
Sophie Fellner – About The Artist
Sophie Fellner is an artist from Langenbach near Freising, North of Munich. She is in her mid-20's. Fellner got a bit of attention in Bavaria, when she recently won a regional radio contest. Apart from solo shows, she also used to be part of an electro pop duo, Sophie and Chris.
Sophie Fellner – Brown Eyes – Track by Track
The five song EP lasts 17 minutes. Unfortunately, all songs of the EP have been released before.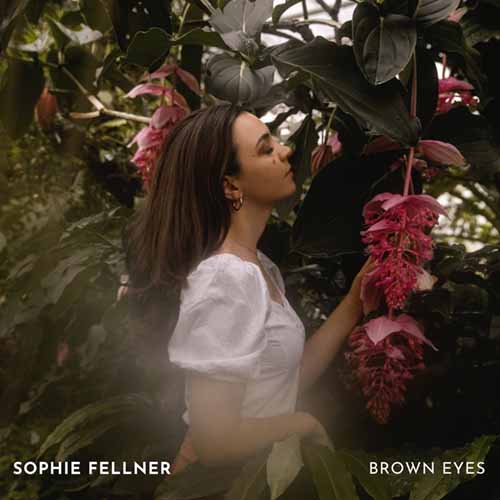 1. Brown Eyes
The title track is a beautiful, almost fragile piano ballad. Fellner's voice reminds me a lot of Lena Meyer-Landrut, Germany's last Eurovision Song Contest winner. The second part of the almost three minute track has more presence and power. Good listen.
2. Dreamer
The second track of the EP is much more energetic, which nicely suits to the uplifting lyrics of the song. Just a good vibe, well recorded and arranged. Absolutely enjoy listening to Dreamer, which is my favorite of the whole EP.
Don't get lost in the crowd
Keep the fire burning in your heart
3. Drunk On Life
I've been chasing sunsets all of my life
I've been looking for freedom in the darkest nights
With you by my side
I get drunk on life
Another really beautiful pop track – maybe a bit more catchy and mainstream-alike than the recording before. Sophie Fellner creates a nice listening atmosphere, you are into her songs very quickly. Good one.
4. Close To You
Close To You is the most rhythmic song of the EP. It reminds me of Sophie's background in electro-pop, even though the song also has very slow, quiet and thus intimate moments during the listen.
5. Blue
Blue feels very mature, very modern. Even though I told you my favorite already, I feel that this one leads to a smile at many listeners. The song is a bit of slower again.
Sophie Fellner – Brown Eyes – Spotify
Here is Brown Eyes on Spotify:
Sophie Fellner – Brown Eyes – My View
This EP had a chance to go straight into my Top Pick! ratings. Unfortunately, there is just the hard fact that Brown Eyes does not contain a single new track. The music by Sophie Fellner might be new to many listeners and, of course, I am more relaxed about these things in debut albums – but I have to lower my rating as I would do at established artists as well. Nonetheless, I really loved the EP and hope to have some more songs from this young lady soon.
2022 Debut EP Reviews
Here are all media reviews of debut release EPs published in 2021:
Airports on Flyctory.com
Here are all other airport-related postings: