I felt that genug, the debut EP by German singer IUMA, is a nice addition to the release reviews as of 27th January 2023. The young artist already got some awards for her music – this five track release is meant to attract some more attention and fans to her music. Here are my thoughts about it.
IUMA – About The Artist
IUMA is an indie-pop artist from Cologne in Germany. She wrote pop and jazz songs in very early years already and decided to go for a more professional career in 2019.  Her debut single was Spiel in that year, which has over 120k streams on Spotify. Typically, she is doing very self-confident, powerful pop songs.
IUMA – Genug – Track by Track
The five song EP lasts 16 minutes. Only genug is a new track.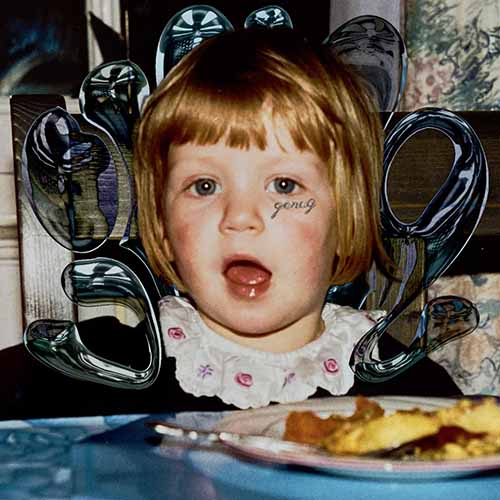 1. Gold junge
The song about the "Golden Boy" is a love song. The song is very confident, straight pop song with a good vibe. Still, the song has a very signature, unique style.
Ich hab keine Angst mehr
Ich hab keine Angst mehr im Dunkeln
Ich hab keine Angst mehr
Ich hab keine Angst mehr
Weil Deine Augen funkeln
("I am no longer scared
I am no longer scared in the dark
I am no longer scared
I am no longer scared
'Cause your eyes are sparkling")
2. U-bahn
After happy love in the first track, U-Bahn is a break-up song. The song is slower and has less present drumming, so that it nearly feels like a rhythmic ballad compared to the predecessor. Good listen!
3. Sex ist
Yes, the title of this song translates to "Sex is"… Or to "Intercourse is…" if you want to be really sure what I mean. The song feels to have a crackling atmosphere at the very beginning. However, the song is rather a payoff with bad male lovers. The key phrase of the song is definitely Ich brauch' keinen Schwanz, um zu tun was ich will – "I don't need a cock to do whatever I want". Great listen!
4. Genug
Finally, the title track of the EP is the only new song on this five track EP. The slowest song with a lot of emotions and a bit of melancholy.
5. Gutgut
The closing track ensures that you leave genug with a smile. The three minute track is a nice pop track with dance attitude. Enjoy moving to IUMA's song.
IUMA – Genug – Spotify
Here is the EP on Spotify:
IUMA – Genug – My View
These five tracks are a nice, entertaining showcase of IUMA's music. Bad luck that there is just a single new song. Nonetheless, if you haven't listened to her music so far, this EP is definitely a nice choice.
Music & Media – Cologne
Here are all my Music & Media postings related to Cologne:
Greater Los Angeles – Travel Reviews
Here are all travel related postings featuring the Greater Los Angeles area: