After featring the German pop duo Havet in my Songs of the Week edition of 29th July 2022, I now share their debut EP with them. Mamas Lullaby has been released on 11th August 2022. Here is my review.
HAVET – About The Artists
Havet and Mimi and Josy Vogler. Mimi Elisabeth was born on 10th July 2003 and thus just turned nineteen, which Josy (civil name: Josefin Elvira) is the younger sister, bon on 9th June 2005. They grew up in Augsburg and won the 2019 edition of The Voice Kids in Germany. Right after the show, they released a single with their mentors, The BossHoss. Little Help was a Top 40 single in Germany and Austria. Thereafter, they released two additional singles, both labeled as Mimi & Josy. On social media, their recordings and video area extremely popular. For example, the debut single already mentioned has some 25 million views.
HAVET – Mamas Lullaby – Track by Track
The five track EP lasts 16 minutes.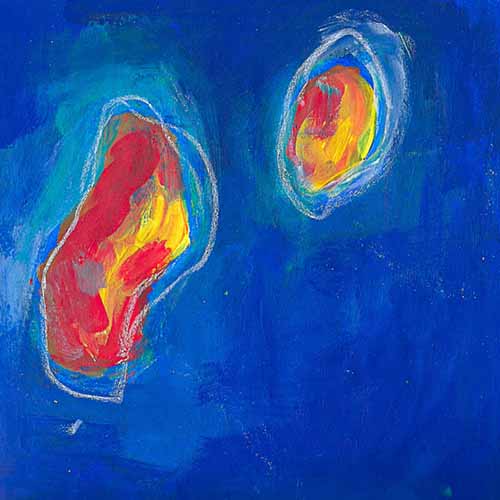 1. Child
The opener is one of two single releases. The verses feel rather basic, almost like a demo. There is only very limited instrumentation. The chorus draws some more attention. An indie pop recording with a nice groove, which works with surprisingly many changes in style regarding it is just a two and a half minute listen.
2. Sea
Sea is the only song on the EP exceeding a duration of four minutes. Again, a very reduced arrangement leads to a very direct and intimate atmosphere. Even though there is a plot in the song, Sea does not really attract me while listening.
3. Toxic
After these first two rather similar listens, Toxic comes with a very different experience. The song comes with guitar riffs, very present drumming. Some parts feel like grunge to me, before this atmosphere rather turns back into electronic pop vibes. My favorite song of the album.
4. Old Love
Old Love stays a rather quiet song over the full duration of almost three minutes. The song could be a favorable listen, if you like folk songs with a touch of indie-pop.
5. Mamas Lullaby
You could say that the 2022 songs by Havet are more modern than the songs the siblings recorded some two years ago. I feel these songs distract from the fact that Mimi and Josy are in fact very talented artist. The slow title track is just another track, which does not feel too bad, but is finally lacking character.
HAVET – Mamas Lullaby – Spotify
Here is Mamas Lullaby on Spotify:
HAVET – Mamas Lullaby – My View
Toxic has been a great single – and it is the best song of the EP. It is also the track which reminds me most of Mimi & Josy. I doubt that the new name and the reinvention of their style will help these young ladies to grow. Mamas Lullaby is just somewhere in the average range, unfortunately.
2022 Debut EP Reviews
Here are all media reviews of debut release EPs published in 2021:
Flyctory.com and Stuttgart