Once upon a time there was an above-average bakery in Hoboken, New Jersey, right on the opposite site of the Hudson River from Manhattan. And there was Bartolo Buddy Valastro Jr., an Italian heritage US-American, who took over this family business when his father died. Buddy was 17 years old at that time. I guess you somehow know that part of the story and what Valastro made of it. He became huge, he went straight into national and international TV. Even in Germany, many people know the Cake Boss – that's the TV series which finally made this guy famous. In October 2022, I went to Carlo's Bake Shop, the place where all this started. Hope you enjoy my small Pictured Story full of calories.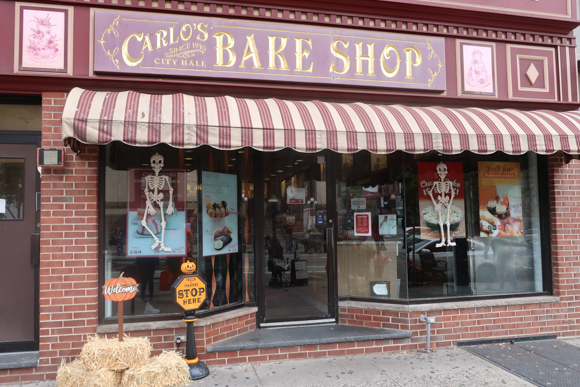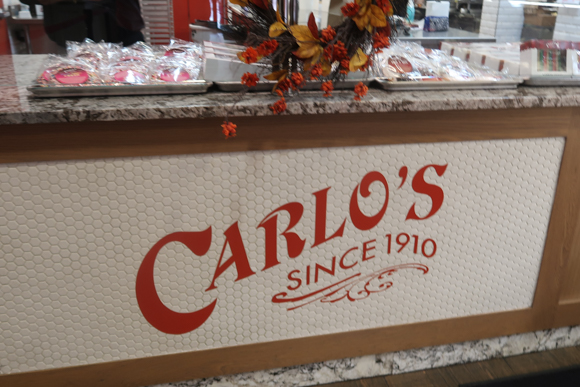 Carlo's Bakery Hoboken – Location & Times
The location of Carlo's Bake Shop (which many people simply call "Carlo's Bakery") at Washington Street in Hoboken is still at the original location of the first bake shop. Not too far away, however, the Valastro family nowadays drives a large bakery factory as well. The scenery around the bake shop is beautiful, the historic part of Hoboken is worth a visit and also a reason to take the ferry from or to Manhattan. The area also features a couple of parking garages due to the ferry connection, which saves people from paying Holland Tunnel road tolls and Manhattan parking fees.
From Monday to Thursday, the bake shop is open from 10:00 to 20:00 hrs. During the weekend (Friday to Sunday), the opening times are prolonged to 8:00 to 22:00 hrs. It is an ordinary store. You are able to buy some merchandise as well, but in general you go inside for to grab some cake. However, there have been quite a few people who just had a look inside the store and left again when my wife and I visited the place.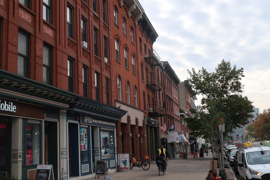 Carlo's Bakery Hoboken – Some Views
Finally, Carlo's Bake Shop is simply a bake shop. The most characteristic part of the store is the active bakery in the rear of the showroom. And then, there is cake, sweets, cookies and more. Just have a look at the pictures below – I guess they speak for themselves. You have to say that Carlo's Bakery is a rather pricey place (at least for Europeans…). We had two slices of cake, a box of biscuits and four of his signature items, the typical Sicilian sweet filled canolli rolls. The total amount was about 60 USD. Nonetheless, I feel it is worth it. The service is nice and the quality of food was really good in our point of view.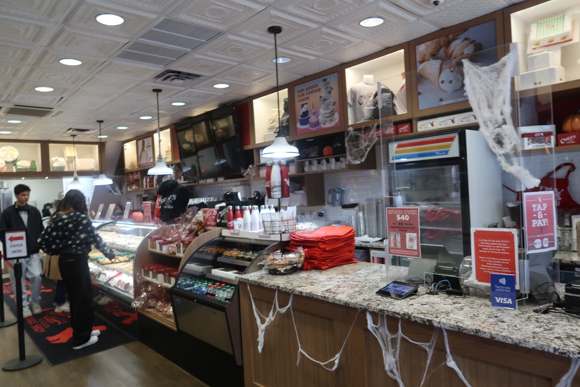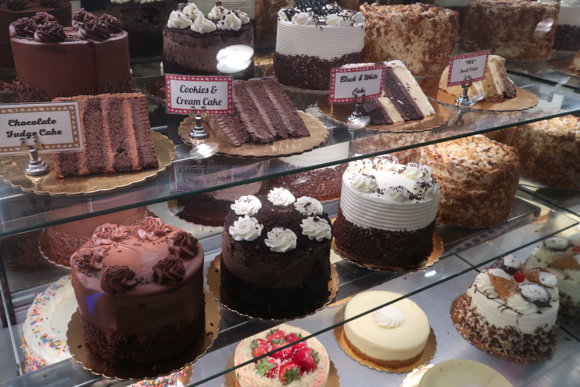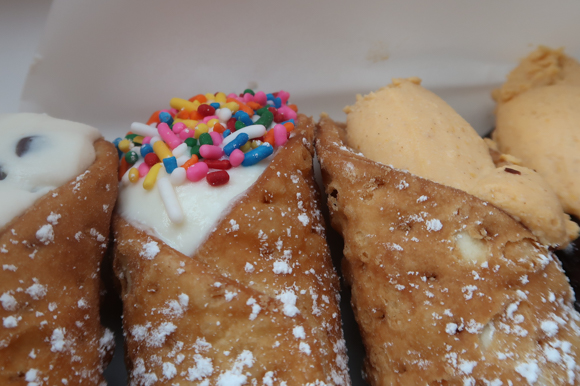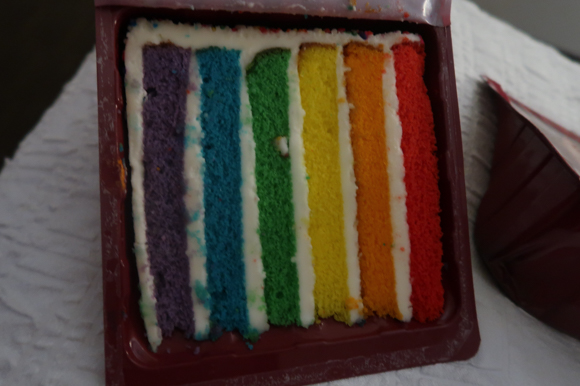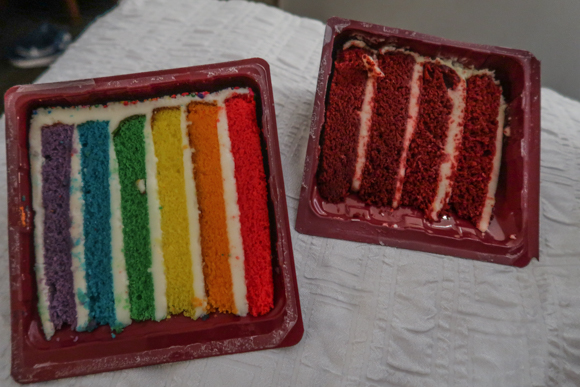 Flyctory.com on Eating & Drinking
Flyctory.com is not a culinary blog. Nevertheless, here are all posts dealing with Eating and Drinking:
Flyctory.com Pictured Stories
The key contents of Flyctory.com Pictured Stories are the picture, not the text: