Asam Church in Munich is regarded to be the most beautiful church in the Bavarian capital. Thus, on one of my last visits to Southern Germany, I took a short walk into this place in the heart of town. Here is my Pictured Story taking you with me to a visit.
Asam Church Munich – Location & Times
Asam Church (or Asamkirche in German) is located in the Southern part in very Central Munich. The next public transport station is Sendlinger Tor, but it is also a short walk from Karlsplatz (Stachus), the main station or famous Viktualienmarkt away. Thus, you can also easily have a short walk there if you take a ride through the city in tram line 19. 
The Asamkirche is open to public daily rom 9:00 to 19:00 hrs. On Fridays, doors open at 13:00 hrs. However, as you see in the pictures below, you cannot access the full church, but just look inside through grids from the entrance area. You should of course be aware and respect religious services when you visit this place. The regular mess is on Sundays at 10:00 hrs. Admission is free.
Views from Asam Church Munich
As you see in the pictures above, Asam Church is almost hidden when you stroll along Sendlinger Straße ("Sendling Street"), where the chruch is located. The buildings around typically feature shops or restaurants. Thus, the area is very vibrant typically. Once you enter the church, though, the unobtrusive character of the front of the church almost feels like camouflage. The church is extremely rich and though I took quite a bunch of pictures, you will explore many more details once you visit the place. The grid is a bit of unfortunate, but finally does not distract you that much.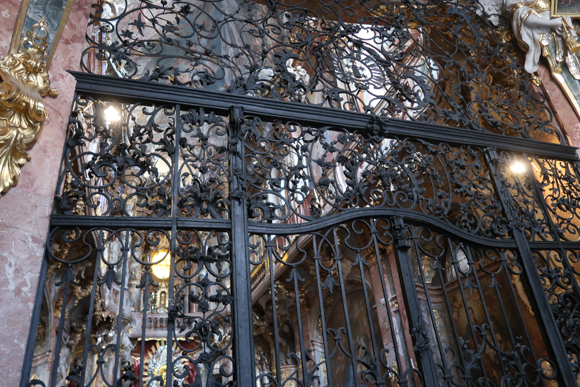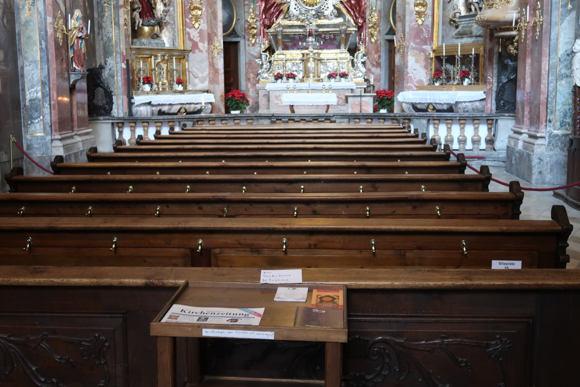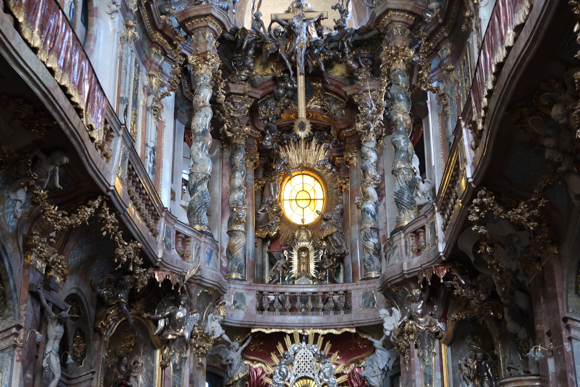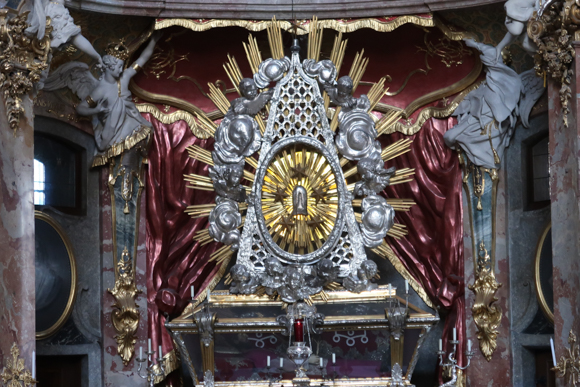 The entrance area as such is also very rich, as you can see in the pictures below. There are lot of status and a lot of golden ornaments. As you see, there is even a skeleton dueling with an angel. The church is, by the way, officially named St. Johannes Nepomuk and has been built between 1733 and 1746. The name Asam Church relates to the builders of the church, the Asam Brothers. Originally, it used to be a private chapel.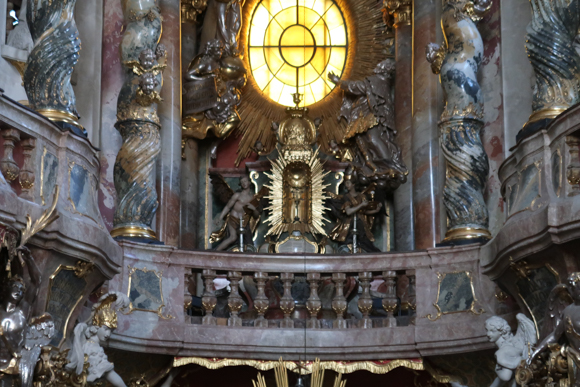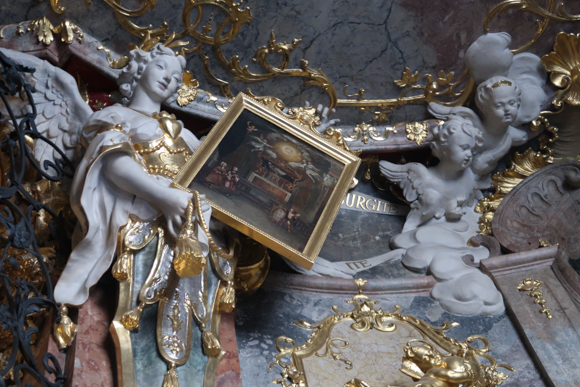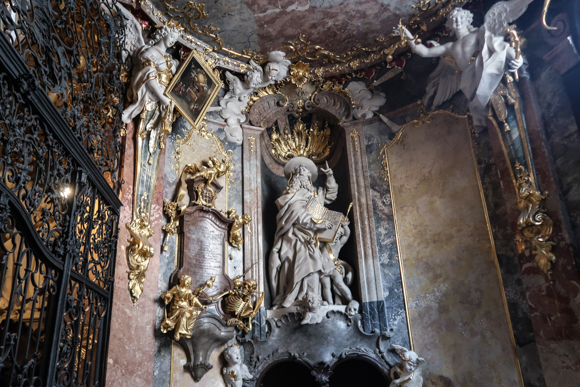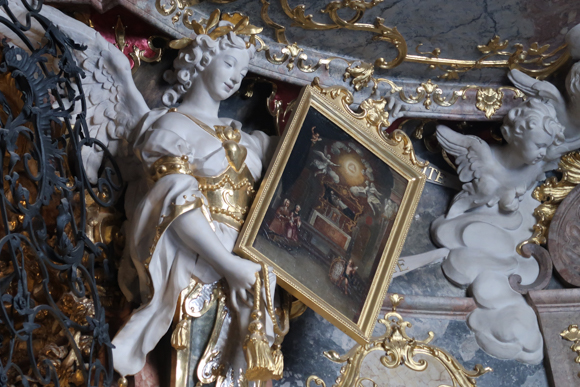 Religion
Religious sites, religious music – posts tagged with Religion are closely related to believing:
Flyctory.com Pictured Stories
The key contents of Flyctory.com Pictured Stories are the picture, not the text: