Fortunate unexpected upgrade: I originally planned to go from Paderborn/Lippstadt (PAD) to Westerland/Sylt (GWT) to check out a new German virtual airline, Green Airlines, and their ATR 72 Turboprop provided by Chalair Aviation. However, my end of April 2021 trip turned out to become slightly more posh: instead of the turboprop, the low booking numbers made Green Airlines change their equipment to the Embraer Phenom 300 Business Jet, provided by local charter airline PAD Aviation. It was the first time I ever flew a business aviation jet. Here are my impressions.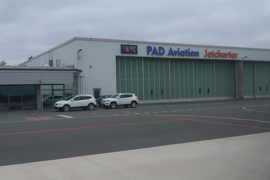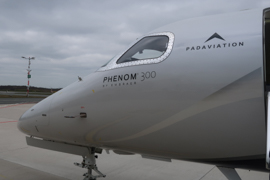 There are 186 major size pictures related to this posting in the travel galleries.
About Green Airlines
Green Airlines is a virtual airlines, i.e. an airline which is neither owning own flying material nor flight crew, but fully relying on chartering flight capacities from providers. They are based at Karlsruhe/Baden-Baden Airport (FKB) in Germany. Due to several operational roll-out delays, they started their operations with the service between Paderborn and Sylt. Their original aviation partner is the French Chalair, which is comparably eco-friendly ATR airplanes. My flights on that day were originally planned to explore Green Airlines' services.I will nonetheless post a review of Green Airlines' services some time later.
PAD Aviation – The Airline
PAD Aviation is a German charter airline. Their legal home is Büren close to Paderborn, Paderborn / Lippstadt is their home airport. They are active since 2006. Since 2016, the replaced Cessna Citiation Jets by Embreaer Phenom 300 ones, of which they nowadays ownn six ones. Since 2020, they have an own Air Operator Certificate (AOC), which allows them to use their fleet for commercial purposes. Before that, they used other AOCs.
Embraer Phenom 300 – The Plane
The Embraer Phenom (type name EMB-505, typecode E55P) is a light business jet aircraft, which has been introduced by the Brazilian manufacturer in 2009. It is built to integrate the features of the popular Phenom 100 (EMB-500), which typically holds four passengers only, into a slightly larger airplane. The maximum capacity of the plane is ten, including one person sitting on the copilot seat and one on the belted toilet seat. Standard configuration is six people in cabin. The plane which serviced both flights was D-CAGA, which had its first flight in 2017.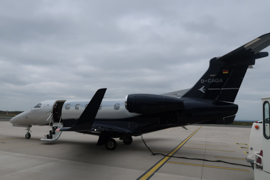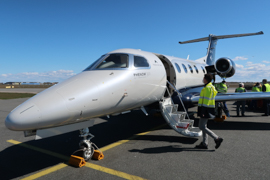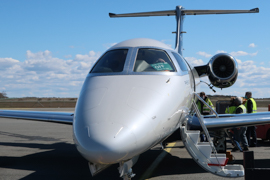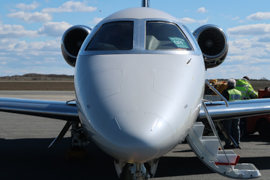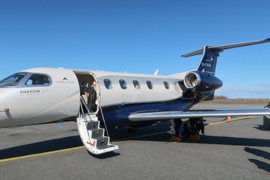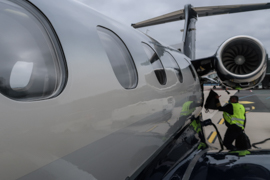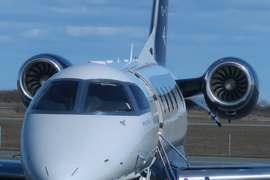 In general, the Phenom 300 is a really modern business jet. As all their PAD Aviation sisters, D-CAGA is also equipped with the latest Garmin G3000 avionics suite. Overall, I really liked the Phenom cockpit design. It has a maximum speed of 450kn / 834 km/h and a range of roughly 2,000 nautical miles (3,700 km).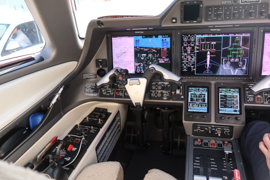 PAD Aviation – Maximal Capacity and Fly in the Bathroom
PAD Aviation serviced the flights with a two-man cockpit (as required for commercial flying), so that their capacity for the Green Airlines flights was nine passengers. Right at the entrance door, there is a two person bench facing sideways. Then, on each side, there are two seats facing each other followed by an individual seat each. On the return flight, I really had the "belted toilet", i.e. a full seat on a bench facing sideways. You access the toilet seat by lifting the cushion. The seat came with the additional comfort of a basin and the potential to lift the seat to do your business (yes, there is a foldable door in between). In this flight, my life west was located underneath the sink.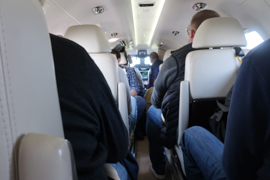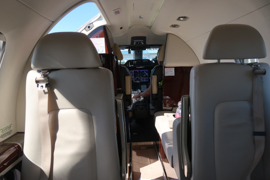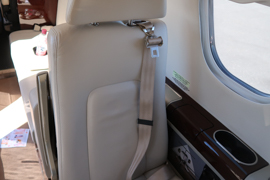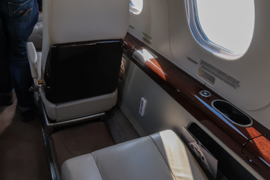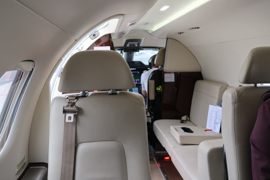 As you see on the pictures, the standard seats have a three point seat belt. The bench and the belted toilet comes with a lap belt as you know it from major airplanes. Even I had no problem closing the belt around my rather voluminous body. There was some storage around the seats. Due to the hygienic measures, we were asked not to unfold the tables. I could not spot power plugs (standard or USB), though. There were safety cards (please do not remove them from planes). The life vest for the belted toilet was located below the sink.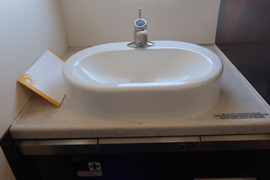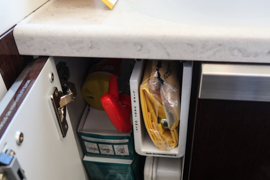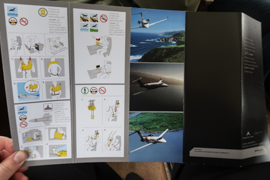 Green Airlines 531 / 532 – The Flights
I took the Green Airlines flights driven by PAD Aviation on 25th April 2021. Green Airlines did not adopt the flight schedule to the different plane – the E300 of course was much quicker than the ATR-72 in schedule and the legs in 42 and 40 minutes departure to landing. The original flight numbers were CE 531/532 due to the different carrier expected.
| Flight | Dep. | Arr. | from | tp |
| --- | --- | --- | --- | --- |
| PVD 531 | 1100 | 1200 | Paderborn/Lippst. (PAD) | Westerland/Sylt (GWT) |
| PVD 532 | 1615 | 1715 | Westerland/Sylt (GWT) | Paderborn/Lippst. (PAD) |
I was very lucky to book the flights (scheduled on the ATR-72 at that time) nine days before the flight for 119 EUR each leg. The most expansive seat on the plane was roughly 329 EUR.
Service Onboard
Of course, these flights did not offer a full range of the possibilities PAD Aviation has to offer. Do you want champagne, free WiFi during the flight and limousine transfer at the destination. I am sure the guys do that as well. But at least there was free bottled water (I really appreciated it). One thing I really loved was having a flight map at every seat with the route, expected flight data and the crew names.
PVD 531 – Paderborn/Lippstadt (PAD) – Sylt (GWT)
We left Paderborn/Lipsstadt in Southern direction (runway 24). Short after departure, we took a U-turn right and headed North via Biefeld and Bremen. At Bremerhaven we started flying along the Schleswig-Holstein coast, saw Helgoland on the left hand side and approached Sylt from the South (runway 32). Lovely views and a really quiet flight, so that I really enjoyed it. The flight navigation monitor is also a great deal during the flight.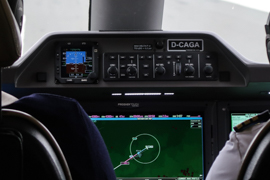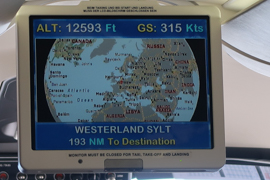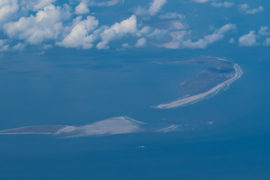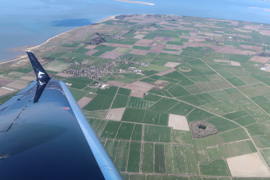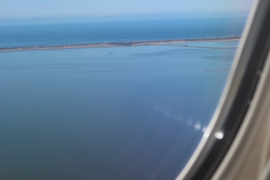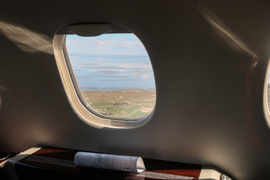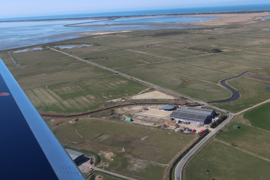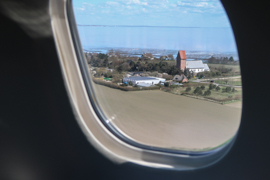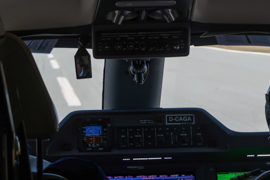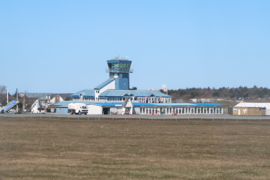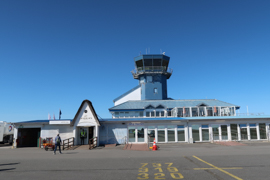 PVD 532 – Sylt (GWT) – Paderborn/Lippstadt (PAD)
The flight from Sylt headed Northwest at take-off (runway 32). After a full right turn, you had a lovely view of the island and the Hindenburgdamm connecting the island with the mainland. The remaining route was equivalent, we approached Paderborn from the South on runway 06. Unfortunately on that flight, the navigation monitor did not work properly. As said, I had the opportunity to fly on the belted toilet – which I felt was just a funny experience.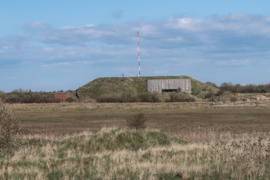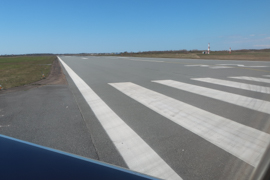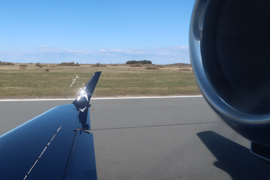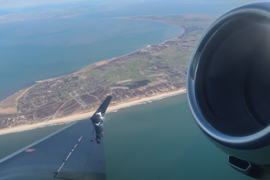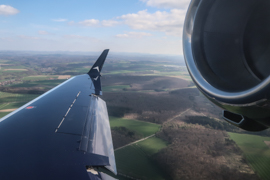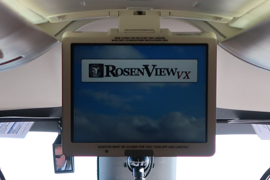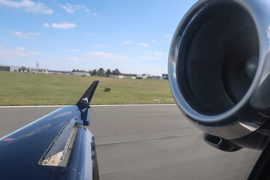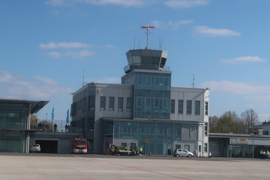 PAD Aviation Embraer Phenom 300 – The Gallery
There are 186 major size pictures related to this posting in the travel galleries:
PAD Aviation Embraer Phenom 300 – My View
First of all, I have to agree that a nine passenger scheduled flight in a jet airplane is likely pretty useless. I can assume the reasons for driving the flight(s), but I don't know the facts. Apart from that "disclaimer", it is of course a dream to be able to have a flight in the Embraer Phenom 300. The PAD Aviation crew was very supportive and helpful, seating is really nice and cozy. The plane itself is of course quite narrow – so even a stardard Business Class seat in a longhaul commercial plane does give you more seat width, for example. Therefor, you fly in style. I really enjoyed that experience.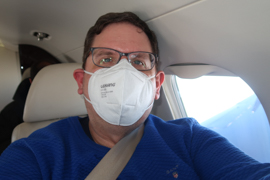 Flyctory.com about Business Class & More
Here are all articles related to Business Class and First Class travel:
Hotels with Top Pick! Ratings
Here are all hotels and other accommodations, which received the Top Pick! rating on Flyctory.com: