Located North of Cologne, the "Wildpark Tannenbusch" offers a nice way to spent your free time with your family, enjoying nature and getting in touch with local wildlife.
Dormagen Deer Park – Location and Admission
The Deer Park is located on the Western Edge of Dormagen, close to the district of Delhoven. You may quite quickly reach the area from the A57 motorway from Cologne to Dusseldorf. The area is very quiet – there is neither recognizable voice from the village next-by nor from the traffic.
There is no admission to Tannenbusch wildlife park or the area itself. However, if you come by car, you will be charged 2.50 EUR for parking. The parking areas were very spacious, so that you should easily find a lot when you come by car. In summer, the park is open from 08:00 to 20:00hrs – in winter the times are shorter due to the earlier sunset.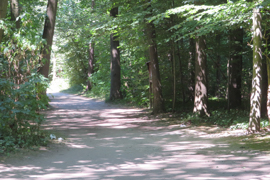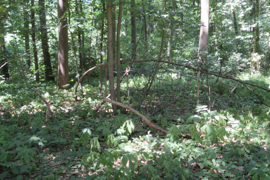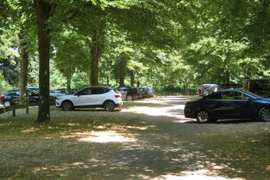 Dormagen Deer Park – Area
Dormagen Deer Park is majorly located within the Tannebusch forest, so that there are a lot of shadowy places. Only some clearings give you the opportunity for a sunbathe. You typically enter the area from the major parking lot (where marked in the map above) and explore the area. There are some maps and signpost, but in general, you have to find around yourself. Nevertheless, you don't get lost – there is only a certain chance that you miss some of the wildlife in there.
At the entrance, there is also a small "Museum" which has some displays about local wildlife. The building also offers room for teachings / trainings. It is a nice feature definitely.
Dormagen Deer Park – Animals
The park offers quite a wide variety of animals. The first encouter you will have are the goats – their habitat is even open for petting at certain times – it has however not been the case when we were around,likely as they had quite a lot of kids. Of course, there are are different kinds of deer and also wild boar, but the park offers some exotic animals as well. For example, we loved to watch the pot-bellied pig.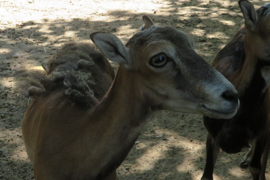 The park is also very good for birds, starting with different kinds of goose, ducks and storks, but also having ravens and hawks in other displays. There are also quite some pigeons and some free-running peacocks. There are also a lot of turtles and some other furry friends like guinea pigs.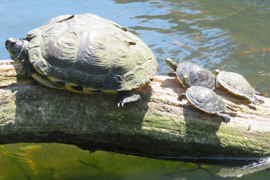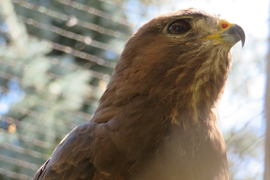 During our visit, there was also a demonstration of the Hellenthal raptor park, who even showed an eagle. This is of course not a regular attraction. For quite a lot of animals, you may buy some feed for an amazing price of 10 (Euro-) cemts. You of course do not get a massive box for that, but a reasonable hand load which is sufficient to get in contact with the animals.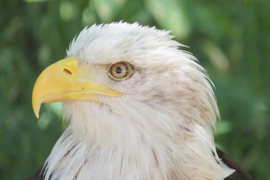 Dormagen Deer Park – Food and Services
In the Tannenbusch area, there is also a small restaurant / cafe in the entrance area, which we did not check out, but felt to be very well visited. During our stay, there has also been the opportunity to grab some food in other parts of the park, like having freshly made waffles. I am not sure if they do this each and every weekend.
There are sanitary facilities at the entrance area as well. With so many visitors and dusty paths, it is close to impossible to keep the toilets really clean. I felt rather grateful that they offer these services and somehow keep them running then being angry about the dirty floor or if something was missing. If you are too picky, you might feel unhappy with the toilets. Likely, there are alternative facilities in the restaurant.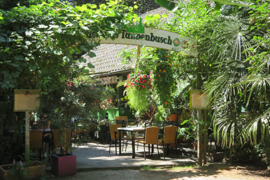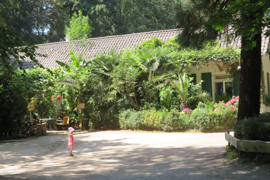 Dormagen Deer Park – My Review
As I just happened to find this place by chance (google around a route I was going to take anyway), I was very amazed about this more or less free of charge place. It is a lovely scenery to relax and watch the animals. Charging 10 cent for a reasonable portion of feed is an absolutely fair to amazing deal! I loved being at the Dormagen Tannenbusch Deer Park and will definitely come back!
Postings of the Greater Cologne Region
Here are postings which are dealing with the Greater Cologne and Rhineland region:
Flyctory.com about Animal Parks & Zoos
Here are all postings of the Zoos and More category: