Due to rail strikes, I had to re-plan my whole trip to Frankfurt Airport before heading to Canada. I finally went for a drive in my car and a night before the flight at the Hotel Sunset in Kelsterbach, a town right next to Frankfurt Airport, where the same people who live from the airport complain about it. The hotel is quite new and some service limitations due to Covid-19. Nonetheless, I feel it is fine to give it a review.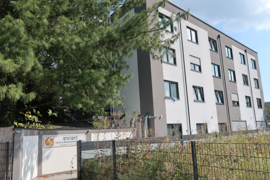 Hotel Sunset – Location
Hotel Sunset is located rather in the South of Kelsterbach. You will typically reach the hotel by car (parking is 10 Euro per night), but you may also use the public transport options and walk to the hotel (might not be recommended with heavy luggage). Driving time to Frankfurt Airport Terminal 1 is maybe around five minutes – finding a parking lot may actually take even more time.
Some Kelsterbach shopping opportunities can be reached within a reasonable walk. There are also other hotels in the neighborhood, like the moxy hotel, which you see on the first picture below.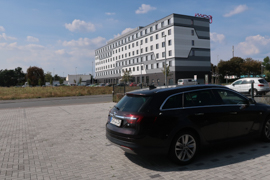 Hotel Sunset – The Room
I booked a standard single room, which was 59 Euro, excluding breakfast (see below). I have been upgraded to a double room, which was actually really nice with a good size. I liked the large work desk. The room did not come with air conditioning, neither there was a dustbin in the living room area (bathroom only), which I rather disliked. Nonetheless, the hotel offers what you expect / need for a night before an early flight or after a late one.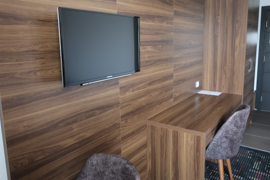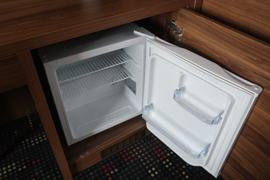 "Just what you need / expect" is also a good description for the bathroom of the room. Very clean and with a nice size. The bathroom featured a shower only.
Hotel Sunset – Breakfast / Food
Typically, the hotel offers breakfast and also offers an Indian restaurant, which I was really looking forward to. However, due to Covid-19, the hotel chose not to have breakfast, as their pandemic regulation then gave them a higher capacity. Reasonable decision, as many aviation passengers just go for one night anyway.
Hotel Sunset – Services
The welcome at check-in was really nice and friendly. WiFi worked very well.
Hotel Sunset – My View
Hotel Sunset is a very nicely priced place with a good location and very close proximity to the airport (without paying the closer location airport hotel prices). Thus, it is definitely a great option before or after a flight from Frankfurt.
Airport Hotels
Here are all hotels with a good airport connection:
Postings related to India
Here are all my postings related to India: