The second last match of the German Under 15 Girls National Championships featured the two losing teams of the semifinals, SG WSF/Jena and FBC Havel from Potsdam. After the high score in the Place 5 match, I expected an interesting floorball battle here.
This posting comes with a section of 170 major size pictures in the sports galleries. 
SG Weissenfels/Jena – FBC Havel – Match Report
Especially in the first period, Havel was efficient at their best. Just having a five field player squad, they tried to save their powers from the very beginning, trying to control their defense as good as possible. The three-line lineup union team of Weissenfels, Jena and Halle, however, did agree to these rules instead of trying to have a fast match with a lot of passing and running, tiring the opponents. This felt to become the perfect match for the Potsdam girls, They had a couple of good snipers in their team or simply went for the fast breaks wehere necessary. Absolutely remarkable to mention that their 5-0 lead after 18 minutes also came with four different players scoring a goal. Lily Fritsche felt to give tiny hopes with her goal, the SG was still trailing by four goals after twenty minutes.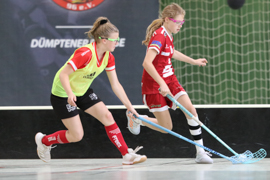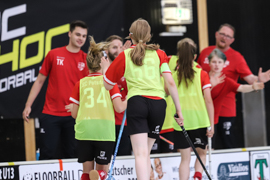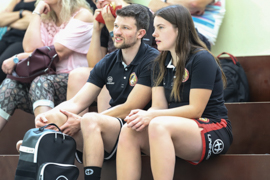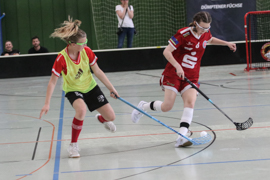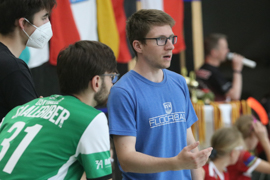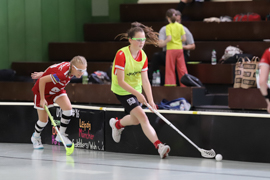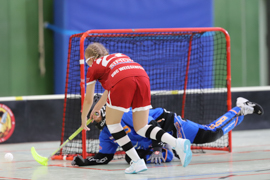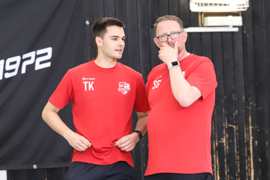 The second half had a lot more action, also as Weissenfels/Jena now pushed harder for goals.They did succeed in that, mainly because of their overwhelming Lily Frische, who had a 5+1 point statistics in that match (and thus has been part of any goal of her team). On the other hand, FBC Havel found the answers, where necessary. The lead was never less than two goals. Leonie Schuberts goal in the 29th minute was likely the most remarkable of the match, as indeed any of the victorious team's player finally scored a goal at their 9-6 victory.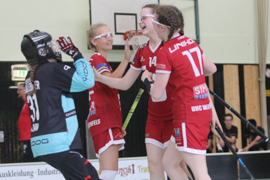 SG Weissenfels/Jena – FBC Havel – My View of the Match
FBC Havel had the right strategy, their opponents gave them a too easy time. Thus, the Place 3 match felt a bit of disappointing in the first half, before the coaches from Halle lit the fire in the hearts of their girls. A brave fight by Potsdam, who had been added very late to the list of team and just traveled to the Ruhrgebiet with such a short list of active players.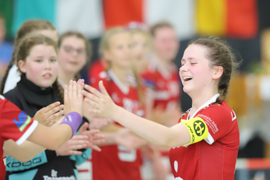 SG Weissenfels/Jena – FBC Havel – Lineups
SG Weißenfels / Jena: Amalia Zeigermann, Klara Bachmann – Lila Fritsche, Jessica Zimmermann, Liselotte Hieronyma Bauer, Effi Johanna Bauer, Zoey Samantha Pook, Hannah Hermann, Josephine Pricha, Paula Schilling
FBC Havel: Laura Doloksaribu – Romy Gottschalkson, Leonie Schubert, Felina Weber, Greta Prmiem, Tamina Lang
SG Weissenfels/Jena – FBC Havel – Gallery
In the sports gallery, there is a designated major size picture gallery with 170 pictures of this match at
Travel Postings about London
Here are all travel related postings about London:
Flyctory.com about Ice Hockey
Here are all ice hockey postings on Flyctory.com: