This first round Men's Doubles match on Court 1 was in fact the first match I saw on 14th October 2020 in Cologne. Scheduled right before Divij Sharan's match, the German wildcards Daniel Masur and Rudolf Molleker felt to have had the better start, winning the first set 6-3, but then lost the second one against the Spanish favorites Alejandro Davidovich Fokia / Fernando Verdasco quite straighly. I more or less arrived at the beginning of the match tie break, where both teams had their chances and partially wasted them by individual errors. The decider stayed very tight until the very end – the Spaniards felt a bit more mature in this and were at the lucky side finally of this tennis thriller. .
This coverage is done in collaboration with 

This posting comes with 58 major size pictures in the sports gallery.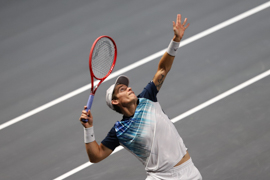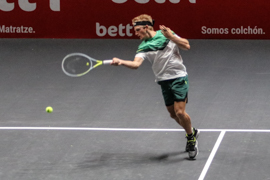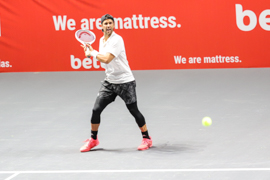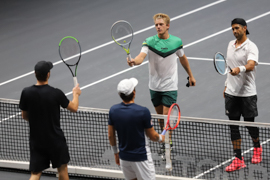 Davidovich Fokina / Verdasco – Masur / Molleker – Gallery
Here is the match gallery with 58 major pictures in the sports gallery section:
See the bett1HULK Tournaments 2020 Gallery group for more pictures.
Postings with Gallery
Here are all Flyctory.com postings, which come with a larger size picture gallery:
Flyctory.com on Social Media
Flyctory.com is active on the following social media platforms:
Furthermore, you can follow the weekly updated Country Music Playlists on