The last night of my Lake Constance trip in May/June 2020 was at Constance. I did not went for one of the posh (and more pricey) very central location, but one which is a bit better on the traffic side. I finally chose the ibis Styles outlet at Constance / Konstanz. Here are my thoughts about my stay during Covid-19 times.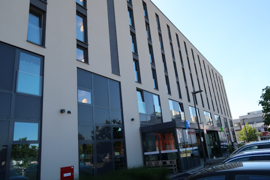 ibis Styles Konstanz – Location
The hotel is located on the Northern part of Constance, i.e. not on the old town island. ibis Styles Constance is thereby right at the B33 national route, which connects to city center, but also to the highway system. It is a short drive to city center. The building is split into two parts: if you stand in front of it, the right half hosts the (better rating) ibis Styles, while there is a more budget-friendly ibis budget on the left hand side.
The hotel is right adjacent to a shopping center. The hardware store might not upgrade your trip too much, but there is an Aldi right across. Next to the hotel is also a Chinese restaurant and a Burger King, which may be nice options for nutrition. You receive a guest card, which allows you to use local bus systems. However, the connections were not super-frequent. The guest card does not apply for rail services.
ibis Styles Konstanz – Room
For one night on a prolonged weekend (Monday to Tuesday, Monday has been a bank holiday in Germany), I paid 93.20 Euro for one night, flexible, including breakfast. Thereby, I profited from the discount offered by the ibis Business Card. The room was not super-large, but I liked the design and felt it is really cozy. A cute feature definitely was the rocking chair in the corner. The workdesk was quite nice and also had sufficient power plugs for working. The hotel offered a free bottle of water, which I always highly appreciate.
The bathroom with shower was not huge as well, but absolutely fine in space. The cleaning was great, soap / shower gel spenders hang at the walls. Thus, the room was absolutely nice and definitely met my expectations.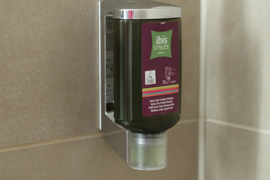 ibis Styles Konstanz – Breakfast / Food
The lounge and bar area of the hotel is just lovely. Even though they are right at the major street, there is also a nice outdoor area, which even features a small playground. Bad luck that they had to reduce the service in the lobby, Covid-19 forced them to significantly reduce the number of tables in the breakfast area.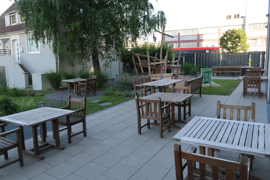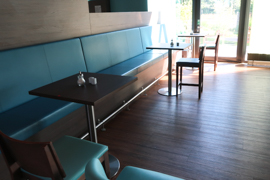 Typically, the hotel offers buffet breakfast, but due to Covid-19 regulations, you could only choose between two set breakfasts. In addition, you had to select a time slot. I have to say that the organisation there was a bit of chaotic: first of all, arriving in time for my time slot, they neither expected me nor had my breakfast selection. Furthermore, they forgot the cornflakes in my healthy selection – and did not even wonder about the empty bowl on my tablet. Overall, I feel the breakfast was fine – you could refill on your own with coffee. I am just a juice and water-drinker at breakfast, so that I would have loved to have some additional liquids.
ibis Styles Konstanz – Service
Check-in and check-out was kind, even though I had to wait a bit on check-in. The hotel reduced room cleaning during Covid-19 to reduce infection risk – which did not apply to me during a one night stay anyway. The WiFi quality was absolutely fine – which was quite good, as I did some Flyctory.com work during the afternoon and evening in the hotel.
ibis Styles Konstanz – My View
I really enjoyed my stay at ibis Styles Constance. It is a nice location to explore Constance, but also Southwestern Lake Constance attractions like the Mainau Flower Island. The service was very fine, the hotel is also welcoming to abroad guests, even though they obviously cannot decide on a key language (see pictures below). I also felt that they did a good adoption of hygienic rules. Well done!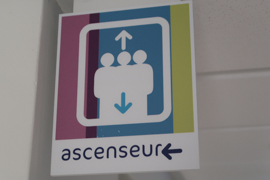 Accor Hotels Reviews
Here are all postings related to Accor Hotels:
Lake Constance (Bodensee)
Here are more postings related to Lake Constance (Bodensee) region: