Some more music from Germany this weekend: with his solo project LUKE, Lukas Schüßler (which I spell Schüssler in the remaining posting) is doing a mixture of blues, folk, country and rock. His second EP release is called Break The Silence. Release date is 20th August 2021.
LUKE – About The Artist
Lukas Schüssler is a 26 year old artist from Saarbruecken in Southwest Germany. He is already having quite a long history of stage appearances. His most well-known project is likely the band slowhand, a tribute to Eric Clapton. His debut EP was the 2019 Out Of The Blue.
LUKE – Break The Silence – Track by Track
The five song album lasts 25 minutes.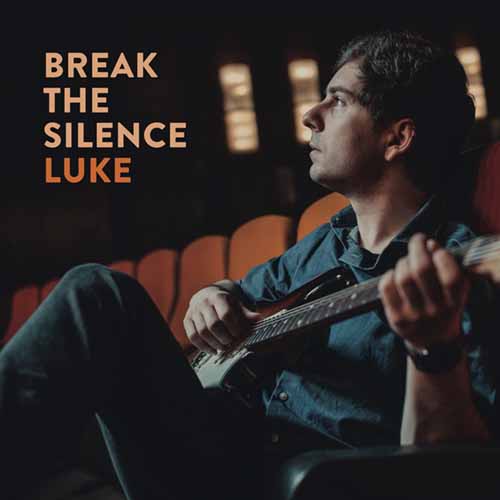 1. So Far Away From You
The first track of the EP is a nice Americana rocker with good riffs and the very present voice of Lukas Schüssler. A track which feels to be convincing and present from the very first to the very last second. Really good sound.
2. Break The Silence
The second song gives a stronger touch of folk music. The continuous drum work seems to drive the song, especially in the chorus. Very energizing performance – which even comes with a shorter quiet moment. Very good!
3. Someday You'll Cry For Me
I mentioned that LUKE's songs also come with a touch of blues. Someday You'll Cry For Me, a slower song, has a light blending of this genre. The key element is the beautiful key guitar riff theme, though.
4. When The Rebels Rebel Again
Powerful guitar, dark voice singing – When The Rebels Rebel Again has a nice groove, but overall feels to touch dark alternative rock sounds, almost grunge tunes. The marching rhythm in the bridge is another really nice, catching feature.
5. Why Don't We Stop Asking Why
After this powerful and rather loud episode, Break The Silence closes with a rather quiet and slow song. Great musical work on the guitar and on the vocal side (again). Nice track – which is having some powerful guitar riff moments at its very end.
LUKE – Break The Silence – Spotify
Here is Break The Silence on Spotify:
LUKE – Break The Silence – My View
Break The Silence is indeed a collection of five powerful tracks. The versatile (but powerful) guitar play as well as LUKE's outstanding vocals are the key elements, which just does not allow these songs to go wrong. I would love to keep quiet moments for longer here and there, though – not any rock songs needs full riff power.
German Rock Music Reviews
Here are all my Media Reviews of rock music related to Germany:
Traveling in Italy
Here are all travel-related postings about Italy: