Before the pandemic limitations, One New Change Mall in London has been a really popular place. First of all, it is a nice cozy mall with an interesting selection of stores. However, similar to Sky Garden in the UK capital, it is a very common place to enjoy a – free – view of the city. Before the limitations, I have enjoyed the lovely view from there. This is a Pictured Story – i.e. there are major size pictures, but no rating of the location.
One New Change Mall – Location & Times
The One New Change Mall is located in the heart of London. It is located at the Cheapside (this is indeed the name of the road). The distance to two Underground Stations, St. Paul's (Central Line) and Bank (Central, Northern Line & DLR) is roughly about the same and a short walk each. You may also connect to Mansion House (Circle Line, District Line). There are also bus connections. In general, I would not recommend to visit this part of London by car on weekdays.
At the moment of publishing, the One New Change Mall is subject to limited store openings (due to Covid-19) and the roof terrace is closed. During "ordinary" times, the roof terrace is also home of concerts and other activities. For example, they have been hosting Wimbledon tennis live viewings.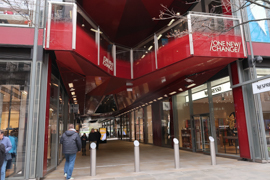 One New Change Mall – The Mall
Currently, just essential stores are open. However, the mall is hosting some very nice outlets. In line with the quite financially strong Financial District of the city, there are also some high price boutiques. On the other hand, there are also stores like Next or Boots, so that the mall offers a nice variety of places. Same applied to the food selection: if you want to go for the very best view of the city, plunder your credit card at the posh Madison rooftop bar and restaurant – you may also find a reasonable bite on a budget as well. Thus I feel that One New Change Mall is a comparably small place, but definitely worth a visit.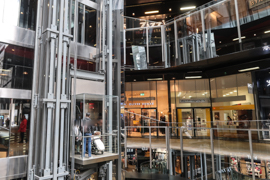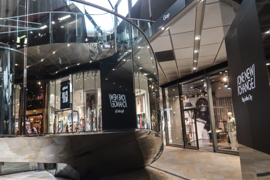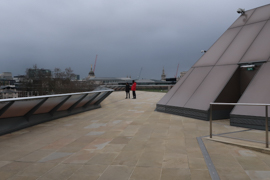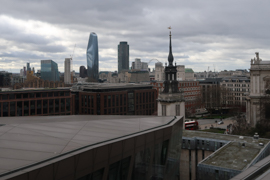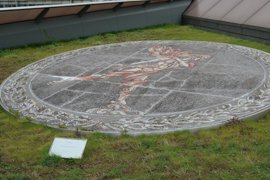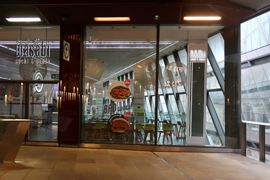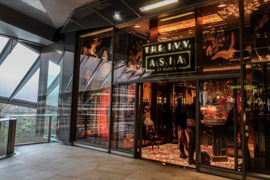 Views from London One New Change Mall
Already when you are in the mall, there is a nice Westbound aisle access with direct view to St Paul's Cathedral. You see some impressions in the first pictures. All the other impressions have been snapped at the rooftop terrace, which is having a quite nice view between the North and the Southwest of the place. The other directions are partially blocked, e.g. by the rooftop bar mentioned above.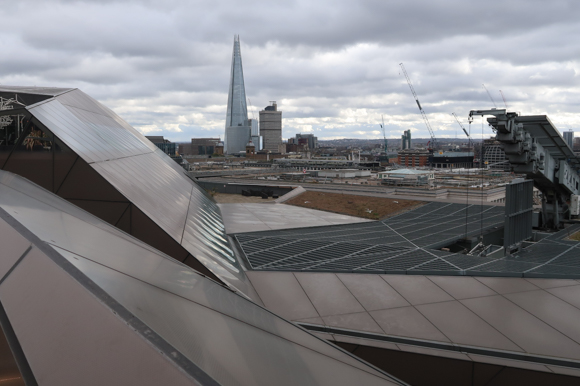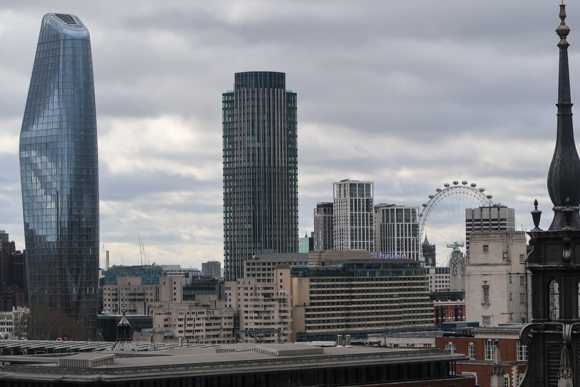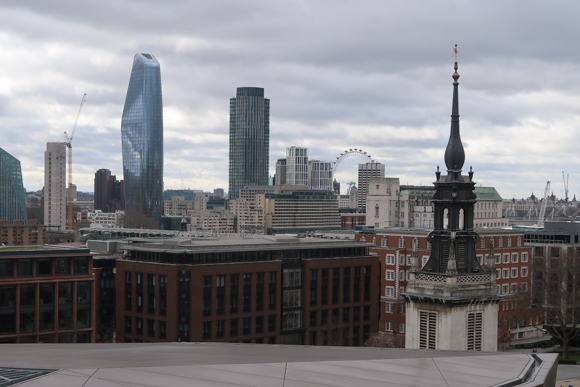 Flyctory.com Pictured Stories
The key contents of Flyctory.com Pictured Stories are the picture, not the text:
Flyctory.com Views from Above
Here are all postings tagged as Views from Above, dealing with any kind up-in-the-air viewpoints: